Sun City, AZ Drs and Health Practioners
---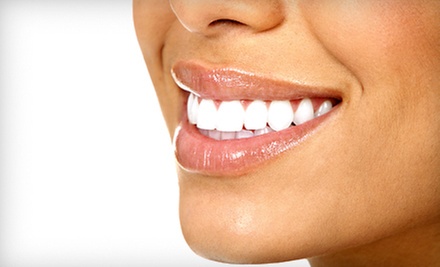 ---
Drs & Health Practitioners Deals
---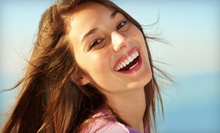 The dentist checks teeth and gums for evidence of issues such as cavities or periodontal disease, aided by a set of x-rays
Use Monday 9:00am - 2:30pm
---
Recommended Drs & Health Practitioners by Groupon Customers
---
Since 1975, National Hair Centers have treated men and women's thinning tresses with treatments ranging from surgical hair transplants to vitamin supplements. Their three-step laser program catalyzes growth with beams tailored to clients' specific hair loss stage; alternatively, FDA-approved regrowth products—such as Propecia and Minoxidil— encourage follicles to sprout more effectively than fedoras lined with Chia seeds. An array of women's-only options, such as wigs and extensions, round out the offerings. The center's team of image consultants and licensed hair restoration stylists also place a premium on privacy, ensuring clients' comfort by leading confidential consultations, treating scalps in private salon suites, and discouraging friends from hosting hair-graft-anniversary parties.
5828 N 7th St.
Phoenix
Arizona
602-230-0000
The therapists at Arizona Colon Hydrotherapy & Wellness Center promote whole-body wellness with colon hydrotherapy, far infrared-sauna treatments, ear candling, and foot-detox sessions. Helmed by I-ACT, G-PACT, and National Board-certified therapists, colon-hydrotherapy sessions help to clean the colon and assist with maladies such as constipation, parasites, candida, and indigestion.
Inside a cedar-framed far infrared sauna, air molecules heat up to temperatures as high as 150 degrees, inducing sweat that can be equivalent to jogging 6–9 miles or piggybacking a sherpa up Mount Everest. Ear candling helps to reduce blockage of earwax, and relieves sinus pressure and other services, such as foot detoxes, help to cleanse the body of impurities.
18555 N 79th Ave., Suite C-100
Glendale
Arizona
623-561-0070
At the Updegraff Clinic, Dr. Bryan Updegraff and his team of certified specialists tend to skin with dermatological services, allergy testing, and rejuvenating cosmetic treatments. The Candela Vbeam laser's gentle pulsed light penetrates deep into dermises to reduce skin woes, and a cooling mist soothes the skin as the laser works. Injections of Botox, Dysport, Restylane, and Perlane reduce the appearance of wrinkles more easily than spackling them with silly putty, and a variety of chemical and acid peels evict depleted skin cells to unleash an inner glow.
14506 W Granite Valley Dr., Bldg. 1, Suite 110
Sun City West
Arizona
623-975-4244
Board-certified Dr. Lawrence Presant brings more than 15 years of spider-vein-fighting experience to Arizona Vein Specialists, where he minimizes unwanted vessels with minimally invasive schlerotherapy sessions. Vericose patterns aren't the only sign of aging that he battles in his clinic, as he also smooths wrinkles with Juvederm dermal filler and Botox. He takes the fight to the sun with skin resurfacing treatments, designed to even skin tone by lifting pigmentation off at the surface.
3805 E Bell Rd., Suite 1600
Phoenix
Arizona
480-945-0910
Though family cosmetic dentistry is her day job, Dr. Ginger Price moonlights as a celebrity. Her presence in multiple magazines and on news programs has helped garner her clinic international recognition, and local awards—including a slot in Phoenix magazine's Top Dentists listings for 2011 and 2012, which are peer nominated—bespeak her popularity at home. She even hosts her own television show: Revitalize with Dr. Ginger and Friends.
Dr. Price's acclaim is due in part to her artistic background. She channels a college education in fine arts as she restores pearly whites, merging a practiced technical approach with an eye for beauty. Whether she is straightening grins with Invisalign, covering gaps with veneers, or installing dental implants, she strives to honor her patients' vision of a flattering smile—a more personalized philosophy than simply giving each of them an orange slice to wear over damaged teeth.
4020 N 24th St., Suite 120
Phoenix
Arizona
602-468-1135
Owned and operated by board-certified physicians, Dermacare Cosmetic Surgery enhances natural beauty with both surgical and nonsurgical procedures. Dr. Gael DeRouin handles the surgeries that lift faces, tighten sagging eyelids, and reconstruct noses to better conceal fibs. Dr. Pamela DeRouin tends to less invasive aesthetic needs by thwarting blemishes and wrinkles with chemical peels, medical microdermabrasion, and blue visible-light treatments. She also wields Genesis and Titan lasers to help clear the skin of redness, acne scars, and stretch marks.
14551 W Indian School Rd., Suite 240
Goodyear
Arizona
623-535-7050
---