Restaurants in Sunny Isles Beach
---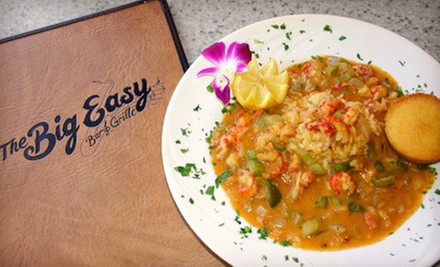 ---
Recommended Restaurants by Groupon Customers
---
The delicate scent of lemongrass and galangal wafts from a bowl of jumbo shrimp, whose coconut-milk broth belies the fiery undercurrent of jalapeño chilies. Nuanced dishes such as these have earned Chef Johnson Teh's Yuga Restaurant its status as Best Japanese Restaurant in 2011. His pan-Asian dishes were heralded in a New Times article as "subtle yet stunning, a dainty but daring calibration of sweet, tart, salty, and spicy that ignites into singular bursts of exquisite taste." Not content to linger in the kitchen, Chef Teh further deepens the public's appreciation of Asian traditions by hosting themed dinners whose topics have included macrobiotic cooking, Filipino comfort food, and tips for discerning cryptic fortune cookies.
357 Alcazar Avenue
Coral Gables
Florida
305-442-8600
Ecco introduces itself with menus for a delectable Italian-style lunch, dinner, or wild pizza spree. Antipastis such as the chilled octopi and potati of Ecco's polipo e patate ($10), salad-accompanied bruschetta ($7), or bread-crumb-crusted calamari skewers ($10) carouse happily on tongues before sliding delightfully past uvulas. Guests should be mindful of the lobster ravioli ($16) and the melanzane parmigiana ($14), which often attempt to storm uninvited into mouths that are already enjoying zestily diverse pizzas. These pizzas' doughy décors compete with each other in the form of sausaged and mushroomed boscaiolas ($12), margheritas ($10) with basil and mozzarella, and vegetarianas ($12) annexed by armies of lusty legumes. Between oversized bites, gullets can be cleared with bottled sodas ($2), coffees and teas ($1.50–$3), or a selection from the wine list.
168 SE 1st St.
Miami
Florida
Provence Grill is a comfortable and relaxed Restaurant where people come to enjoy delicious, moderately priced food; and quench their thirst with a wide assortment of imported and domestic wines.
1223 Lincoln Rd.
Miami Beach
Florida
305-531-1600
French entrepreneur Siben N'Ser founded the first Planet Sushi in Paris in 1998. Its combination of sculptural cuisine and sleek, modern interior design quickly caught on. Within a few years, he had built sister restaurants in Miami Beach; Ibiza, Spain; and in a handful of towns across France. At the Miami location, purple lights lend a nightclub vibe to the dining room, where guests can watch the chefs work via several flat-screen TVs. Creative maki such as the crab- and asparagus-filled crunch salmon roll radiate color from plates. Starters such as tuna-avocado tartare brim with French influences, and desserts such as lemon sorbet celebrate Florida's famous citrus. Chefs also shape whimsical specialty dishes such as the Planet Sandwich, which stuffs spicy tuna, American cheese, and avocado between triangular slices of "bread" made from rice.
Guests seeking an extra-romantic atmosphere can toast glasses of sake in a private room or head to the patio to reshape tuna maki into hearts beneath the stars. Alternatively, a fleet of scooters delivers most of the menu to homes and offices.
860 Washington Avenue
Miami Beach
Florida
La Vie En Raw Cafe's owners, Sabina Torrieri—dubbed a "health food guru" by Daily Candy—and chef Diana Koen, know that any specialty diet, and healthy eating in general, can be extremely difficult to maintain while eating out. So they created La Vie En Raw Cafe in order to help diners get access to healthy foods that are 90%–100% organic.
The duo actually takes healthy eating a step farther by following the raw-food diet, which relies on uncooked fruits, grains, and vegetables to nourish the body and help aid digestion and weight loss. The majority of the food is never heated above 116 degrees so as not to destroy important enzymes and nutrients.
The plant-based meals are yeast-, dairy-, and gluten-free (excluding sandwiches) and handcrafted using vitamin-rich ingredients, such as kale, quinoa, and cashew cheese. Juices are made fresh from carrots and beets, and desserts with chocolate, coconut, and orange flavors satisfy any sweet-tooth cravings, as highlighted by the Urban Times, which raved about the chocolate-mousse pie.
The "ARTernative vegan café" also attempts to better the community by displaying a colorful collection of locally made artwork. It spreads the word about raw eating through regular cooking classes, sells organic produce, and offers wellness programs that teach healthy lifestyle habits, such as how to floss using celery strands.
3808 SW 8th St.
Coral Gables
Florida
---