Education & Classes in Swampscott
---
Education & Classes Deals
---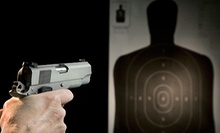 Armed with a replica pistol that fires laser beams, take aim at targets and scenarios that unfold on a 70-inch high-definition video screen
Use Wednesday 8:00pm - 9:00pm
---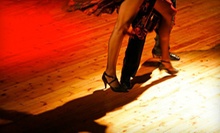 Use Saturday 10:00am - 6:00pm
---
Recommended Education & Classes by Groupon Customers
---
If you've never played an instrument, you're missing out on one of the most fulfilling human experiences: smashing your instrument. Actually, the most fulfilling experience is when you play something so beautiful that you lose yourself in the music. For you seasoned musicians, a brush up lesson at Page Music could improve your skills. Why, even Mozart took piano lessons late in his life to learn new techniques. Today's Groupon also makes a great gift for a talentless friend or relative. All ages are welcome at Page.
93 Massachusetts Ave
Boston
Massachusetts
US
Eurostoves offers more than 500 cooking classes annually, which change with the seasons. There are classes for people of all heights, from aspiring sushi chefs to aspiring Paula Deens. There are even classes geared toward expanding kitchen-specific knowhow, such as the basic knife skills class and a practicum covering the amount of fire you should touch. Each one imparts a different cuisine type or skill set, so browse the class calendar to find the class that best cracks your eggs and whips your bacon.
45 Enon St.
Beverly
Massachusetts
Finally, you'll have a viable alternative to wooing potential romantic partners with a sousaphone serenade. For $137, today's side deal gets you five private, in-studio guitar lessons at Boston School of Guitar in Brookline (a $275 value for adults), including use of a guitar during your lessons. You may also choose to take home a rental guitar for additional practice (limited availability). Boston School of Guitar's private lessons are available seven days a week and typically last 45 minutes (30 for kids). All you'll need to bring to your lessons is a pick, some functional fingers, and maybe an iPod full of the music you'd like to learn.
33 Harvard St., Suite 300
Brookline
Massachusetts
US
With the decline of boomboxes and mixtapes, the lovelorn have discovered that blasting "In Your Eyes" from an iPod held aloft doesn't pack quite the same emotional punch. Today's Groupon gives crafty romantics a much-needed alternative medium for creatively professing love. For $20, you get $50 towards jewelry-making, sewing, or paper crafts classes at Abeille. If you're feeling especially inspired, you can buy two for $100 worth of do-it-yourself tutorials. Your Groupon can also be applied toward jewelry-making materials, even if you don't enroll in a class.
45 Harvard St.
Brookline
Massachusetts
Responsible for populating the sets of major motion pictures filming in the Boston area, Boston Casting compiles an experienced faculty to hone histrionics with professional acting instruction. For six Sundays starting January 8, Screen Acting 101: Breaking into Acting prepares students to light up the big and small screen or spice up programming on convenience-store surveillance monitors. Under the guidance of professional acting coach Jennifer Salvucci, students break down scripts, sweat through mock auditions, and practice acting in front of a camera. In Improv Technique for Film & TV, teens hone their craft through playful theater games to stay on their toes in audition situations and create their own comedy sketches. Children sharpen budding acting, voice, and dance skills through monologues set to music in Musical Theater for Kids as coach Lorna Brunelle shows them how to stand out in a crowd without resorting to flashy costumes or fireworks.
129 Braintree St., Suite 107
Boston
Massachusetts
Sharing a single art studio with 65 other artists, while inspiring, can get a bit crowded. So when the owner of the renovated factory building in the South End decided to renovate another nearby building, bead crocheter Andrea Garr put her dreams of opening her own studio and bead store into action, and Bead + Fiber was born. Wielding multihued beads and jewelry-making materials picked up from her travels around the globe, Garr both sells her creations and instructs students on how to make their own, whether it's a pair of elegant earrings for a wedding or a retractable necklace for a fashion-forward pet turtle. A lifelong artist, Garr revels in the rhythm and meditative vibe of crocheting beads as well as the seemingly endless possibilities of making your own jewelry.
460 Harrison Ave.
Boston
Massachusetts
617-426-2323
---