Tours in Sycamore
---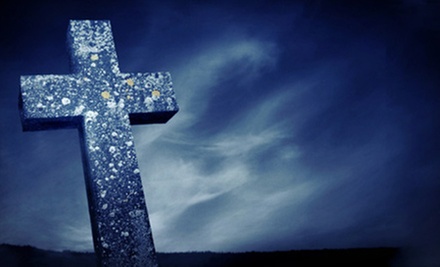 ---
Recommended Tours by Groupon Customers
---
The T-6 Texan isn't like most of the airplanes you see on the runway. For starters, it only has two seats. Then there's the US Military aircraft crest stamped on the side of its mustard-yellow frame—a reminder of the warplane's years of service, from the 1930s to the '50s, when it carried three 30-caliber machine guns and a 400-pound bomb-load. A 1944 T-6 Texan is part of the fleet of fliers at Gauntlet Warbirds, a flight-instruction center that specializes in warplanes and aerobatic aircraft.
Chief pilot Greg Morris has been flying for more than 15 years and teaching for 10. He has a degree in aerospace engineering from USC and was awarded Master CFI-Aerobatic by the National Association of Flight Instructors. He continues to teach the T-6 to aspiring Air Force test pilots and flight-test engineers at test-pilot school as part of the Qualitative Evaulation program. Morris and his team of seasoned instructors copilot joyrides and offer training programs for mastering each aircraft in their fleet, which, in addition to the aforementioned T-6 Texan, includes the 1942 Boeing N2S Stearman, the L-39 Eastern block military jet, as well as aerobatic stunt planes such as the Yak-52, Extra 300L, Bellanca Decathlon, and Super Decathlon, all of which credit their thrill-seeking ways to strict upbringings.
43W514 US 30
Sugar Grove
Illinois
630-999-2044
Ghastly horrors prowl The Massacre Haunted House in search of new victims and fresh screams. Inside, 40 actors in full makeup startle wary explorers navigating more than 35 rooms strewn with gruesome scenes that would strike fear into the heart of any adult, teen, or amnesiac zombie. Unsettling mazes and living nightmares stand between brave souls and the exit, where a second haunt––Fear Factory 3-D––awaits to pull them deeper into the madness. Where the haunted house may have turned hairs white with the help of live actors, the factory coaxes screams with 3D special effects made possible with specialized glasses.
3440 Odyssey Ct.
Naperville
Illinois
847-867-7777
Evil Intentions Haunted House evokes the details of its site's checkered past to conjure the stuff of nightmares. The area the haunted house now occupies has been plagued with creepy occurrences for more than a century. Since the 1890s the expanse has been used as the premises of a coffin company, a stomping ground for escapees from a nearby mental institution, and a gathering place for the occult's summer softball league.
Starting in 2005, the Evil Intentions Haunted House team slowly transformed this troubled spot into a haunted house that comes alive with shrieks once night falls. Visitors can leave their cars in the free parking lot and gather in the indoor waiting area before exploring more than 20,000 square feet of tortuous halls filled with dark decor and costumed frights. Demonic clowns, faceless butchers, and cleaver-wielding lunatics creep around corners and leap out of hidden alcoves, scaring both passing patrons and the actual ghosts who occupy the building.
900 Grace St.
Elgin
Illinois
On tours from Haunted Hometowns, each traveler clutches an EMF meter, nervously waiting for a flash that detects electromagnetic fields, thus signaling the presence of paranormal activity. Meanwhile, a seasoned storyteller imparts gripping tales of murder, local legends, and ghostly encounters. Based on the books of ghost historian and storyteller Diane Ladley, Haunted Hometowns tours build on her four decades of research, as well as her intimate knowledge of the area and its rumored spectral inhabitants. Guides encourage participants to tote along their cameras so that they're prepared to preserve the spooky sights along the way and catch photo-bombing ghosts in the act.
43 E Jefferson Ave.
Naperville
Illinois
630-978-7033
Having honed his aviation skills in helicopter cockpits for 45+ years, the head pilot at Midwestern Helicopter leads a team of FAA–certified pilots in performing helicopter tours, charters, and pilot instruction. They steer a fleet of three Robinson R-44s and two R-22s over cityscapes and country vistas with photographers, pollinators, surveyors, or sightseers onboard, continuing a crash- and speeding-ticket-free record begun with the company's inception four years ago. The flight team acquaints new flyers with immediate actual flight experience during introductory flights and helps students to achieve private, commercial, and flight-instructor certification during FAA courses. As authorized merchants of Robinson aircraft, they can also hawk helicopters or perform maintenance on various models inside heated hangars without having to first notify the aircraft's next of kin.
1020 S Plant Rd.
Wheeling
Illinois
The pilots at Sun Aero Helicopters Inc. have been training pupils in the autogiro arts and transporting clients through the skies since 1991. Inside their base at Lansing Municipal Airport, aviators maintain a 12,000-square-foot hangar area and 3,000 square feet of training offices and high-speed computerized flight-planning facilities. Expert pilots impart their knowledge to up-and-coming FBI agents, police officers, emergency medical technicians, and leisure pilots during one-on-one training sessions in Robinson and Bell copters. Pilots also give landlubbers a skyscraper's view of Chicago's landmarks, such as US Cellular Field, the John Hancock building, and the Sears/Willis Tower. When they aren't transporting rally drivers, golfers, and famous wiffle ball players with private charter services, Sun Aero serves national media companies with aerial photography and land surveys.
160 N Robert T Palmer Dr.
Elmhurst
Illinois
708-895-8958
---