Things to Do in Syosset
---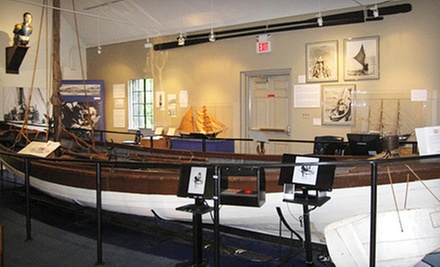 ---
Recommended Things to Do by Groupon Customers
---
Katrina Wells was frustrated. The new mother loved spending time with her child but still longed for a place to relax and sip coffee. Family-friendly play centers had been widespread when she lived in South Florida, but they seemed entirely absent from her new home in Long Island. Undeterred, Wells took initiative and designed a business that would cater to children and their parents.
Across Le Play Cafe Indoor Play Area & Coffee Lounge's 2,000 square feet, imaginations spring to life at performance stages, dress-up areas, and pretend kitchens. A climbable play structure helps little ones to develop gross motor skills, and age-appropriate toys delight toddlers. On the other side of the play center, scents of fresh roasted coffee fill the café as parents relax, socialize, and share photos of their baby dolls. In addition to cheering children and adults, Wells' brainchild also puts a smile on Mother Nature's vine-covered face. Her eco-friendly facility boasts LED lighting and oversize windows that help to reduce energy costs.
2465 Merrick Rd.
Bellmore
New York
516-308-7053
The wall of hand-painted tiles is likely the first thing you'll notice when walking into Earth Arts of Long Beach's sunlit studio. Like a tin man at a cardiologist's office, it stands out, offering a colorful contrast to the shelves and shelves of unpainted porcelain cups, mugs, plates, and bowls. Each prismatic square offers a glimpse into the artistic world of each customer who's passed through the shop. As a whole, they represent the studio's mission to foster a vibrant community that celebrates artisans of all ages and skill levels.
Staffers are happy to guide customers through the pottery-painting process, supplying them with stencils, paints, and stamps to design their own patterns. In addition to pottery painting, the studio offers art classes, and utilizes the shop as a gallery space for visiting artists.
162 W Park Ave.
Long Beach
New York
US
516-432-9000
As a PADI Five-Star scuba-diving center, Seascapes USA's PADI-certified instructors and dive masters dedicate themselves to providing fun, thorough, and individualized scuba instruction. They lead recreational courses such as open-water and advanced open-water certification, as well as professional courses that include dive-master, instructor-development, and master scuba-diver-trainer courses. Instructors also teach specialty courses in subjects such as boat diving, night diving, wreck diving, and getting sand out of hard-to-reach places. The scuba center houses a heated indoor pool in which aspiring divers fulfill their training, as well as a shop that sells and repairs equipment.
295 Robbins Ln.
Syosset
New York
US
516-433-7757
Within Sole Pilates & Yoga's beet-red walls, instructors lead small groups of students through rigorous postures on Pilates reformer machines. With just five machines in their studio, the instructors can ensure that each student benefits from personal adjustments and individual attention. The machines' pulleys, bars, and sliding carriages add extra resistance to traditional Pilates postures, testing students' strength against their own body weight to develop lean, toned muscles. In addition to the Pilates reformer, the instructors lead mat Pilates classes to carve strong core muscles, and yoga sessions that flow through strength- and relaxation-inducing poses, resulting in enough flexibility and body control to squeeze into a milk carton.
400 West Jericho Turnpike
Huntington
New York
631-659-3505
Lawyers often earn nicknames based on their tenacity in court, but Michael Bergman more likely got his from cramming a lifejacket into his briefcase. Known as "Kayak Mike," the attorney has kayaked for more than 20 years, training at the Philadelphia Canoe Club—one of the country's oldest clubs—and organizing one of Long Island's largest kayaking clubs with more than 500 members. He combines this experience and his entrepreneurial spirit through Long Beach Kayak & Adventure. He and his team of guides lead kayak tours along the shores of Long Beach and Island Park to destinations such as Coyote Restaurant & Waterfront Lounge and Paddy McGee's Fish House & Bar, where paddlers enjoy perks from VIP seating to food and drink specials. On each trip, they adhere to a set of safety guidelines, such as don't eat the lifejackets. They also rent kayaks by the hour or by the day.
National Blvd. & W Pine St., Boat Ramp
Long Beach
New York
516-234-1257
Lorraine Aguilar, founder of Yoga Flow Studio, believes that a holistic approach to the mind and body can bring about happiness and health. With 20 years of yoga experience, she leads a staff with backgrounds in physical therapy, massage, martial arts, and other disciplines as they focus on every aspect of well-being.
Inside their sanctuary, instructors lead yoga-themed movie nights and meditation sessions, and more than 20 styles of yoga rotate into a schedule that typically offers classes every day of the week. The team is especially dedicated to the study and practice of Anusara and Ashtanga yoga techniques, which draw upon the same principles as Hatha yoga and the same moves as Gumby trying to get something off his back. Frustration gives way to relaxation in introductory sessions, and prenatal yoga helps moms-in-the-making relax. Guest speakers visit the center to discuss Buddhism, philosophy, and emerging yoga techniques.
977 Glen Cove Ave.
Glen Head
New York
516-656-0672
---