Syracuse Automotive
---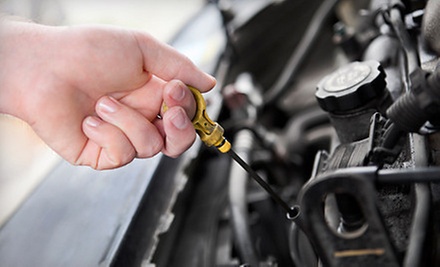 ---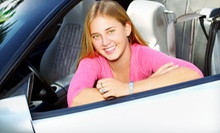 Technicians meticulously clean & polish exteriors & remove need for waxing for months on end with protective sealant
---
Recommended Automotive by Groupon Customers
---
At Splash N Dash, auto-cleaning professionals and repair technicians beautify the façades and cabins of precious autos while protecting engines and AC systems from ruin. Drive-thru car washes treat vehicles to completely touchless washes, never committing automotive lese majesty with sullying human hands as robots scour exteriors with triple-foam washes and project paint jobs with layers of clear coat.
During detailing jobs, teams of cleaners gently restore a brilliant shine to cars' insides and outsides, with convenient pickup and delivery service to any downtown location. In addition to meticulously renewing the cosmetic appearance of vehicles, Splash N Dash keeps cars in working order with minor repairs and AC diagnostics and recharges.
3835 S Salina St.
Syracuse
New York
315-378-4465
Dewitt Detail Center's trained cleaning technicians scrub and wax every nook and cranny of each car, truck, and SUV by hand. They have learned from experience that this is the best method to thoroughly clean a car, as they have expertly pampered automobiles since 1957, a time when cars had hard-to-purge wings and turbines. Today, technicians also remove surface contaminants with a clay bar and high-speed buff and tend to each auto's interior just as meticulously, vacuuming every crevice—including vents and hard-to-reach areas—and cleaning carpets with hot-water extraction methods. The detailers then clean interior vinyl, glass, and leather as well as condition the upholstery.
3470 Erie Blvd. E
Dewitt
New York
US
315-446-2771
Though they're located at Fox Chrysler Dodge Jeep Ram, the detailing techs at Fox Wash N Wax don't just primp the dealership's fleet of new and preowned cars; they also keep the public's rides looking showroom-ready with a menu of wash and detailing services. Their hand washes remove gunk with old-fashioned elbow grease, and their interior details render cockpits more livable through window cleanings, vinyl dressings, and applications of bubbly carpet shampoo. In addition to traditional cleaning services, the crew also performs more specialized tasks: headlight restorations keep beams bright with scratch removal and protective sealant, and sap removal renovates cars that tried to dress as pine trees for Halloween.
346 Grant Ave.
Auburn
New York
888-436-9168
Obsessed with cleanliness and cars, the team at Scotties Auto Detailing combines its two passions by imbuing vehicles with showroom-quality shine. Understanding that their customers' time is precious like a children's theater production of the Scopes-Monkey trial, the crew brings all of its car-cleaning equipment to homes or offices with its mobile services, or details autos on site, applying 3M products to paint jobs and using hot water extraction to spruce up upholstery. The multifaceted team also attacks floor-bound grime with residential carpet cleaning.
56 Clark St.
Auburn
New York
315-253-5100
---