Takoma Park, MD Outdoor Activities
---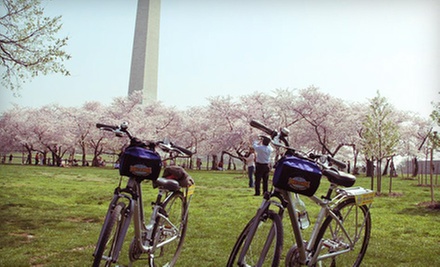 ---
Recommended Outdoor Activities by Groupon Customers
---
Clubgolf Performance Center members receive unlimited access to the indoor facility's myriad game-improving services. Observe, critique, and apply subtitles to your swing with video analysis and exchange golfer trading cards with experienced, PGA-certified club-wielders on the 1,200-square-foot putting green. During a professional diagnostic, Clubgolf's instructors will analyze and evaluate each knee bend and balance shift of your game, then prescribe a training regimen to help ensure better dimpled-ball smacking. Members can also attend complimentary golf classes, choosing from more than 15 courses offered each week, and golf-specific fitness programs, such as tee-lifting and knickerbocker-modeling practice.
9811 Washingtonian Blvd.
Gaithersburg
Maryland
At Sumner Fitness, a Titleist-certified instructor obtains a player's golf history and identifies swing problems using physical screening, golf biomechanics, and human eyes. With a golf dossier in hand, the links expert will create a program tailored to your needs and follow up your on-site evaluation with an email containing customized results to help enhance golf performance. By combining physical workouts with an improved technique, both weekend swingers and pros can maximize distance and accuracy.
4611-K Sangamore Road
Bethesda
Maryland
Invented in the '70s as a humane alternative to the draconian waffle eat-off that previously resulted in oft-disputed rankings, the college bowl system has become a beloved football tradition. With today's Groupon, $35 gets you a ticket to the second annual EagleBank Bowl on Tuesday, December 29, and admission to the all-you-can-eat tailgate feast before the game. Watch the clash of UCLA vs. Temple from the all-star seating section, sated with food from local restaurants and the knowledge that your Pomeranian could probably never get into your jar of premium capers.
2001 East Capitol St Se
Washington
Washington D.C.
US
It's fitting that Brian Nosler's hobbies include both golf and fly fishing. Both sports require concentration, appreciation for the outdoors, and a fluid backstroke to hit a specific target. But when he's not intentionally wading in streams, the 2009 Oregon PGA champion does his best to avoid water at all costs. During professional golf-instruction sessions, Nosler guides students with a simple approach to swing fundamentals, teaching both full-swing mechanics and short-game techniques—his personal specialty. In addition to helping students master the art of reading greens' dense instruction manuals, Nosler provides club-repair services and personal club-fitting sessions.
10000 Old Columbia Rd.
Columbia
Maryland
US
They're a common food in several Latin countries, including Colombia, Puerto Rico, and Mexico, but empanadas are made a bit differently in Argentina. "We have an edge because we actually bake them," Nicolás Ibarzabal, co-owner of 5411, told the Decider in 2009. "Here in Chicago there are a couple of places that offer empanadas, but they're pretty much all deep-fried. We like to think of ourselves as the new healthy frontier of empanadas."
Along with pals and fellow Buenos Aires natives Mariano Lanfranconi and Andrés Arlia, Ibarzabal makes the flaky baked treats in nearly a dozen varieties. You'll find traditional hand-cut beef empanadas as well as Americanized versions including barbecue chicken, which Ibarzabal admits is one of his favorites despite chuckles from his Argentine friends. The trio started 5411—a mash-up of Argentina's country code, 54, and Buenos Aires's city code, 11—in 2009 as a catering company before rolling out a food truck and finally opening a shop in Lakeview. That shop makes deliveries by the dozen, and the same pale-blue food truck—perhaps the catalyst for 5411's success—still takes to the streets daily, urging office dwellers to emerge from their cubicles and horses to escape from their buggies.
18031 Central Park Circle
Boyds
Maryland
Montgomery Village Golf Club's Edmund Ault–designed course sprawls across 6,726 yards of emerald corridors cleaved through the arboreal heart of Montgomery County. Fresh off recent refurbishments that include new tee boxes and switching to a bermuda hybrid grass, management continues to improve on a course that has hosted multiple PGA-sanctioned events and royal grass-grazing parties for traveling goat monarchs. Fairways tunnel through unforgiving tree lines as golfers swing their way toward each green, where fast surfaces form breaking putts. Alongside the pristine par 71, the club's grass-tee driving range, putting green, and full-service pro shop help streamline clubbers' birdie-hunting skills, and the Willow Tree Inn's restaurant and grill keeps players from dining on freshly torn divots with an all-day menu of entrees and drinks.
Course at a Glance:
Designed by Edmund Ault
18-hole, par 71 course
Length of 6,726 yards from the farthest tees
Course rating of 72.6 from the farthest tees
Slope rating of 126 from the farthest tees
19550 Montgomery Village Ave.
Montgomery Village
Maryland
US
301-948-6204
---