Tallahassee Spa and Massage
---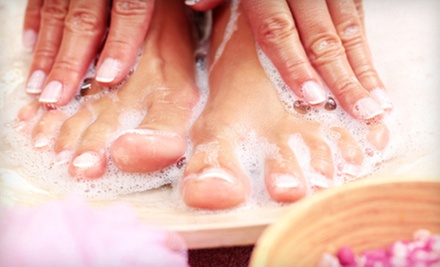 ---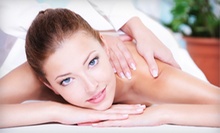 A licensed massage therapist administers deep-tissue and hot-stone massages to foster lactic-acid release and improve circulation
---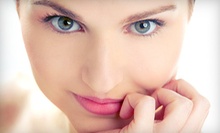 Microdermabrasions slough away dead skin to reveal smoother surfaces; photo rejuvenation uses infrared light to heal body tissue
---
Recommended Spa & Massage by Groupon Customers
---
As clients relax atop a comfortable massage table, the therapist at Natural Healing Massage & Wellness kneads tension and chronic pain from the body using custom massage treatments partnered with natural massage oil, lotion, or cream. A collection of massage styles⎯including Swedish, deep tissue, and sports⎯dig into tightened tissue to improve circulation and flexibility. The Natural Healing Massage employs deep-tissue techniques, stretching, and trigger-point therapy to create a complete healing experience.
2019 Centre Pointe Blvd., Suite 102
Tallahassee
Florida
850-321-8956
Before Thomasena Keith uncovered her passion for massage therapy, she was a secondary schoolteacher struggling to help teenage mothers balance education and motherhood. In 1984, she made a life-changing discovery at a yoga class, where she met a licensed massage therapist who specialized in infant massage. Thomasena asked her to teach some techniques to her students and eventually incorporated infant massage into her curriculum. Not satisfied to stand on the sidelines of this field, she enrolled in a training class taught by Vimala McClure—one of the first therapists to introduce infant massage—and went on to earn full certification from the Florida School of Massage in Gainesville.
Ten years later, Governor Lawton Chiles appointed Thomasena to the Florida Board of Massage for two terms. In addition to facilitating numerous presentations and workshops, she has also worked with Al Drake, a licensed massage therapist who came to Tallahassee in 1946 to knead Governor Fuller Warren's venerable muscles. Today, Thomasena is retired from teaching after 30 years of dedicated service, though she's filled the gap by becoming the first massage instructor at the Lively Technical Center. When she isn't instructing her students or teaching couples-massage classes, she cossets her clients with reflexology, hot-stone, and Hawaiian therapeutic massage techniques.
2418 N Monroe St., Suite 120
Tallahassee
Florida
US
850-386-7450
As a licensed acupuncturist and trained massage therapist with more than 15 years of experience, Dr. Craig Thomas of Tallahassee Chinese Medicine has the background needed to heal ailing patients at the root of their symptoms. His acupuncture sessions—which involve placing fine-tipped needles into specific pressure points along the body—are said to relieve arthritis, headaches, allergies, and dozens of other maladies. Thomas considers shiatsu massage an important part of the holistic-healing process too, since it helps to increase circulation, reduce stress, and loosen joints. The center also doles out herbal medicines free from heavy metals, pesticides, and swear words on the bottles.
3845 Killearn Ct., Suite 2
Tallahassee
Florida
Holding licenses in both Florida and Georgia, massage therapist Tawana Bennett has mastered bodywork techniques to pamper her clients with massages customized based on individual needs and lifestyles. While lying across a plush massage table, clients can allow their minds to wander while the therapist's deft hands administer massages designed to relieve tension, diminish chronic pain, and improve circulation. Massage Couture also offers couples massages, great for relaxing with a spouse, friend, or their beloved childhood teddy bear.
2722 Apalachee Pkwy.
Tallahassee
Florida
850-567-2525
---
---
Spa & Massage Deals - Recently Expired
---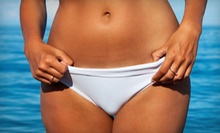 During 15- to 30-minute waxing treatments, aestheticians skillfully remove stubborn strands from nether regions
---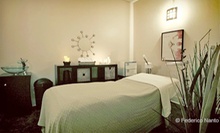 Sip herbal tea with a significant other or gal pal while sharing fragrant chocolate facials and a transformative hair-and-makeup session
---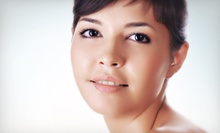 Each european facial includes a deep cleanse, exfoliation, steam, and a mask; a special microdermabrasion device delivers even results
---
---