Tamalpais-Homestead Valley, CA Indoor Activities
---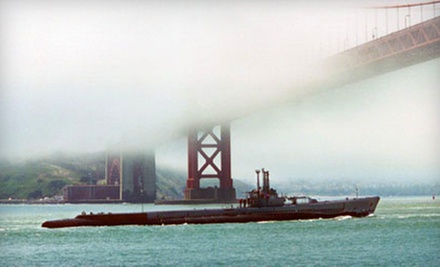 ---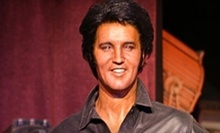 Expansive museum houses meticulously crafted wax statues of more than 275 different historical figures, celebrities & fictional characters
Use Wednesday 10:00am - 8:00pm
---
Recommended Indoor Activities by Groupon Customers
---
Classes take place in a beautiful new studio. Hardwood floors support reformer machines and Pilates towers, all under the calming gaze of a floor-to-ceiling Buddha mural. If you're new to Pilates, certified instructors will teach you to properly use the equipment in Pilates for Beginners. Old hands can skip ahead to fast-paced, intense workouts such as Mighty Mix or Mighty Sport, mixing head-to-toe routines, cardio intensity, and resistance challenges. Check out the online schedule for upcoming classes and times, then get started on the road to lean, muscular freedom with today's Groupon. You must register in advance to reserve a spot.
3654 Sacramento St
San Francisco
California
Today's Groupon gets you two tickets to Hard Rock Cafe's benefit to fight breast cancer on October 16. Four-piece cover band HoneyCircuit will play '70s rock, '80s new wave, '90s pop, and '00s dance hits while you dine on the delectable nacho appetizer included with this Groupon. Hard Rock wants to pack the place for a hard-rocking party that rocks harder than the hard rockers that HoneyCircuit covers such as Gwen Stefani/No Doubt, The Killers, Guns 'N Roses, Queen, Red Hot Chili Peppers, and Duran-Duran would rock hard if those hard-rockers could be there to rock hard for this hard-rocking event. Real Tom: Born in Manitoba, Tom moved to Los Angeles to write music for films, but was forced to move back to Canada when his career didn't take off. Movie Tom: Born on the mean streets, Tom is arrested for a crime he didn't commit. To prevent a nuclear bomb only he knows of from detonating, he'll have to escape…from Alcatraz!
1 S Forty Pier
Sausalito
California
US
Jump to: Reviews | Less-Than-Stellar New Productions Follow @Groupon_Says on Twitter.
533 Sutter Street
San Francisco
California
US
415-677-9596
When the San Francisco Giants won the World Series in October 2012, they did it with the unlikeliest of good luck charms: a baby françois' langur. The tiny monkey had been born at the San Francisco Zoo, and its arrival coincided with a winning streak for the Giants. In honor of this serendipitous connection, the zoo named the orange-headed monkey Romo, after the relief pitcher who clinched the World Series championship. Today, guests to the San Francisco Zoo can visit Romo and several of her monkey buddies at the Doelger Primate Discovery Center, which is just one of dozens of meticulously crafted animal exhibits.
Amid verdant city parks and overlooking the Pacific Ocean, the zoo has been a part of the San Francisco community since it opened in 1929. Nearly 700 species of animals crawl, swim, and fly over its nearly 100 acres. Visitors traversing the space can explore elaborate exhibits and attempt to telepathically communicate with anything from birds and reptiles to invertebrates and mammals, including hippos, polar bears, and big cats.
One of the zoo's most impressive habitats is the 3-acre African Savanna, which recreates a sprawling natural environment for free-roaming giraffes, zebras, kudu, and ostriches. Nearby, lemurs swing and leap through the treetops inside one of the country's largest outdoor lemur habitats. In the Hearst Grizzly Gulch, panes of transparent plexiglas separate visitors from enormous Montana-born grizzly bear sisters Kachina and Kiona.
1 Zoo Road
San Francisco
California
415-753-7080
Jessica, the founder of Dolores Park Pilates, became certified as a Pilates instructor after a career in ballet, modern, and African dance left her with a lingering injury. Today, she works with students one-on-one to expunge pain-causing habits from the body, also guided by the Hendrickson Method of ache-assuaging movement. In a home studio on a serene residential street, Jessica helps bodies stretch through workouts that tone muscles while increasing flexibility and encouraging posture more proper than that of a robot programmed by Emily Post.
60 Cumberland Street
San Francisco
California
415-260-1995
Jump to: Reviews | How to Talk Like a Symphony Buff
201 Van Ness Ave.
San Francisco
California
US
---