Concerts & Events in Tampa
---
Recommended Concerts & Events by Groupon Customers
---
The Class-A-Advanced affiliate of the Pittsburgh Pirates since 2009, the Bradenton Marauders showcase future big leaguers in front of the cheering masses of local baseball fans. From the moment they entered the batters' boxes of the Florida State League, the Marauders have made their presence known, twice capturing the division title for the second half of the split season. The club cuts its cleats at historic McKechnie Field, a 90-year-old stadium that seats more than 8,500 fans and boasts recent renovations including a 19,000 square foot boardwalk that runs along the outfield.
1611 9th St. W
Bradenton
Florida
941-747-3031
Inside Terror on the Lake's haunted confines, actors garbed in macabre outfits, detailed animatronics, and holographic projectors immerse visitors in a horrifying environment where scares lurk around every corner. Ghouls, ghosts, and madmen prowl the halls of the haunted house in search of fresh screams. The Buried Alive! simulator gives visitors a taste of being trapped inside a coffin that is being lowered into the ground. Zombies dead set on feasting on flesh stand poised to break through the grounds at the zombie-shooting gallery, where only the sharpness of players' sight can save them and their friends from becoming something's snack. The only safe area at Terror on the Lake is in the fortune teller's tent, defended by carved jack-o'-lanterns that keep monsters at bay by offering poor directions.
Cagans Crossing Town Center, 700 Avenida Cuarta
Clermont
Florida
863-535-6266
The third annual St. Pete Oktoberfest, hosted by the Grand Central District Association, is St. Petersburg's largest beer festival, featuring craft-beer tastings and live music. Attendees can tipple samples from dozens of breweries, including Bell's Brewery, Dogfish Head, Sam Adams, Angry Orchard, and many others. A home brewer's challenge on Friday tests out homebrewed beers against old favorites, so home-beer enthusiasts can test out their recipes on actual people instead of the wild deer that show up in their backyards.
In addition to the extensive selection of microbrews and iconic beers, the two-day street festival also features live music, including performances from singer-songwriter John Kelly on Friday. Saturday's music merges rock, blues, jazz, and funk, with performances from Florida-native Damon Fowler, Bobby Lee Rodgers Trio, and Serotonic.
2400 Central Ave.
St. Petersburg
Florida
727-828-7006
---
---
Concert & Event Deals - Recently Expired
---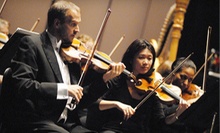 Venerable orchestra's repertoire spans grand symphonies, lively popular works, and avant-garde masterpieces from the 20th century
---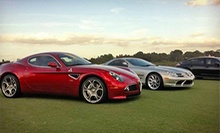 From 10 a.m. to 4 p.m., luxury country club serves as venue for Lamborghinis and exotic boats
---
---