Taunton Automotive
---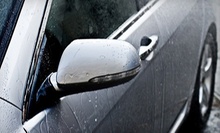 Jamaica Central - South Sumner
Automated wash tunnel cleanses cars with slick wax, wheel bright, tire shine and undercarriage foam wax
Use Today 2:00pm - 8:00pm
---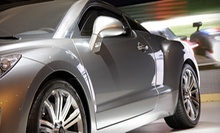 Expert technicians evaluate mechanical performance, increase lifespan of motor & tires & restore factory floor shine
Use Today 7:00am - 7:00pm
---
Recommended Automotive by Groupon Customers
---
Mobile service and tire installation, two seemingly separate services, come together inside My Tire Guys' bright yellow trucks. Damaged tires immediately take autos off the road, making it difficult for owners to replace torn rubber without an expensive tow or a dangerous piggy-back ride to a mechanic. My Tire Guys' technicians load their mobile service centers with new, brand-name tires specific to the make and model of the customer's vehicle, and then travel to their home or office to install fresh rollers and balance them with laser-guided, computerized equipment. Technicians even dispose of the old tires, saving customers the hassle of locating a proper facility.
4 Arlington Rd.
Needham
Massachusetts
800-847-3817
With its pitched roof, large windows, and red-brick exterior, Village Detail recalls the image of a quaint suburban home. Inside, cars and trucks purr contentedly as technicians wash exteriors and vacuum interiors. The shop's à la carte services include enzyme odor remover and Rain-X treatments, which repel water more effectively than dipping cars in salad dressing.
101 Great Rd. Rte. 2A
Acton
Massachusetts
978-263-0528
The tunnel at Splash Car Wash and Detail Center is painted with a mural of crashing waves and drifting bubbles. From inside wafts the sibilant sound of water against metal. Products from Simoniz coat soft cloths during robotic rubdowns, and outside the passage, technicians wield towels to thoroughly wipe away water-spots. They also draw on an armory of clay bars, leather conditioner, carpet shampoo, and dust to fill in the spots where people have written "wash me."
1163 Central St.
Leominster
Massachusetts
At seven locations throughout Boston, the technicians at Mr. Perfection Inc thoroughly clean vehicles inside and out with a variety of detailing packages. In addition to hand-washing services, clay-bar treatments, and steam-cleaning carpets, seasoned car-care experts can remove dings or dents, replace windshields, or tint windows to conceal foreign royalty longing for life among the common folk.
1 Seaport Ln., Suite 3
Boston
Massachusetts
US
617-385-4000
The clingy grime of both roads and water routes falls away at the hands of Finishing Touch Auto Detailing's professional technicians. With laser-like focus, they dole out elaborate wax and shampoo treatments to cars, trucks, and RVs, creating such a transformed, brand-new look that the GPS will wonder if it woke up in the wrong vehicle. Techs also trek to homes or the land's edge and groom water vessels inside and out, returning the majestic glow of the boat's maiden voyage by polishing, sanding, and varnishing the water- and windswept hull. They also spruce up engine rooms, repaint surfaces, and prep boats for winter by shrink-wrapping them and teaching them the difference between an iceberg and a snow cone.
59 School St.
Quincy
Massachusetts
US
617-938-0429
For the past 30 years, New England Tire Car Care Centers' family of ASE-certified technicians have been rejuvenating weary road warriors with services ranging from oil changes to computerized engine diagnostics. The team, while well versed in all manner of automotive maintenance, specializes in wheel care, ensuring true tracking and even tread wear with careful balancing, alignment, and rotation of the wheels. And, since their five locations are within Olympic-record-stone-throwing distance of their tire warehouse, the technicians have ready access to an extensive stock of seasonal and task-specific treads from Dunlop and Goodyear.
44 N Main St.
Attleboro
Massachusetts
---