Taylor, TX Beauty and Salons
---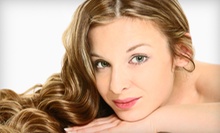 Facials with custom products include a soothing upper-body massage and an exfoliating scrub for feet
---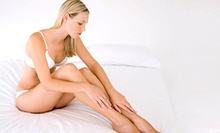 15-minute vitamin injections help boost metabolism and energy levels, supplementing weight-loss plans
---
Recommended Beauty by Groupon Customers
---
Salt Spot has taken halotherapy a long way from its roots as a healing tradition of antiquity. While the ancient Greeks had to journey to dark, subterranean salt mines to take in therapeutic breaths and season their french fries, Salt Spot's patrons reap the benefits of sodium-rich air from the comfort of salt cocoons. From a single tablespoon of pharmaceutical-grade salt, the spa's private pods generate a naturally anti-inflammatory and antifungal mist that seeps through the pores and respiratory systems of its occupant to clarify the skin and ease breathing.
2201 Double Creek Dr., Suite 5003
Round Rock
Texas
512-733-8838
Alite Laser Hair Removal & Skin Rejuvenation's three locations act as upscale sanctuaries where clients can go to lose spider veins and unwanted fat, but their specialty is hair removal. A trio of hair-removal procedures—waxing, laser removal, and electrolysis—fight follicles more effectively than scaring hair away like it's a case of the hiccups. When they aren't performing laser hair-removal procedures, technicians harness the power of light to brighten skin during facials.
3000 Joe DiMaggio Blvd., Building 600 Unit #19
Round Rock
Texas
US
512-467-4656
The aestheticians at Healthcare 4 Her combine medical know-how with classic relaxation techniques in a tranquil spa environment, beautifying clients from head to toe using technologically enhanced and traditional spa treatments. Licensed laser technicians stop fuzzies in their tracks and prevent future hair growth with laser hair removal. Professional skin pamperers dole out five types of facials to exfoliate visages with microdermabrasion, clear complexions with fruit enzymes, and purge pores with menacing eviction notices. Massage therapists relax clients with four different massage styles, taking cues from venerated massage traditions and modern aromatherapy and kneading techniques to melt away muscle tension.
1 Chisholm Trl., Ste. 5100
Round Rock
Texas
US
Aesthetician Emilia DiRaddo—a self-proclaimed "hands-on skin detective"—begins each facial treatment by assessing the client's skin. She uses more than 30 years of experience to carefully examine the skin's tone, texture, and shape-shifting abilities. Then, DiRaddo assembles a lineup of exfoliating enzymes, scrubs, essential oils, and masks that address the individual's skincare needs. Along with facials and acne treatments, she offers Revitalight LED light therapy to reduce redness and improve skin tone, and waxing services to remove unwanted hair from the face or body.
308 E Liberty Avenue
Round Rock
Texas
512-585-7042
FDA-registered Million Dollar Smile restores whiteness to shop-worn smiles during tandem treatments with a dental-grade carbamide-peroxide formula and select wavelengths of LED lights. Using specially designed mouth trays, treatments neutralize discoloration on both the upper and lower teeth. The peroxide solution works its whitening magic free of gluten, fluoride, or alcohol, and the shortened exposure to LED lights lightens teeth without softening enamel or disrupting molars' circadian rhythms.
After in-office whitening sessions, patients can augment their treatments at home with a pen loaded with fast-acting hydrogen peroxide. Patients crack open their take-home pen to get juices flowing before painting a thin layer onto the front of teeth after a thorough brushing. The pen's potassium-nitrate solution acts as a sensitivity blocker, making it effective on weak enamel and sunburned incisors. In addition to touchup pens, Million Dollar Smile also offers two different at-home versions of its complete whitening system.
9063 Research Blvd., Suite 102
Austin
Texas
866-714-5486
---