Education & Classes in Taylor
---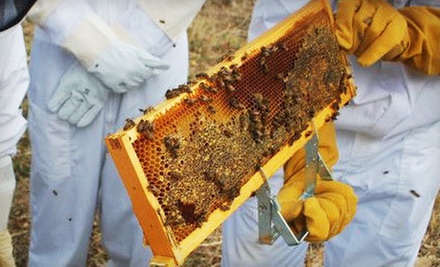 Chisholm Trail Industrial Park
---
Education & Classes Deals
---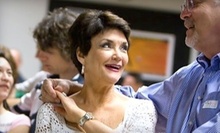 Studio for array of dance styles welcomes newbies to sashay through beginners level class & then hobnob at social dance
Use Friday 3:30pm - 7:30pm
---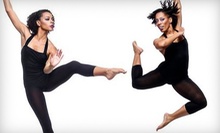 Experienced hoofers teach adult students basic concepts of ballet, modern dance, and jazz in laidback setting with music
Use Saturday 12:30pm - 3:30pm
---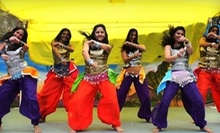 Energetic Bollywood dance moves provide students of all fitness levels fun, total-body workout
Use Sunday 4:00pm - 7:00pm
---
---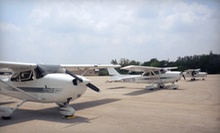 Use Today 9:00am - 5:00pm
---
Recommended Education & Classes by Groupon Customers
---
Step Up Aviation is a full-service aircraft club and flight school. We can teach you to fly and then you can continue to fly for business and pleasure using our aircraft. We take care of all the details, you just fly.
4321 General Aviation Ave., Hangar 5
Austin
Texas
512-538-2287
2008 Frontier Trail
Round Rock
Texas
US
512-246-2597
This deal is good for any four- or five-course class that is regularly priced at $50. Upcoming gastronomic jam sessions with you and a gourmandizing guru include a May 4 summer seasonal themed class from chef RC Lumpkin—where you'll master roasted garlic soup, pan-sautéed haricot vert, and grilled peaches with honey—as well as an all-Asian delight kapow-wow with Dorothy Huang, who will help you master the intricacies of chicken and coconut-milk soup, sweet and sour shrimp, and three-mushroom lo mein. Of course, you get to eat everything you make, so be sure to bring your own wine or equally classy Capri Sun to Hollandaze Gourmet.
4701 Williams Dr., Building 2
Georgetown
Texas
Texas School of Bartenders pours knowledge into students' brains with in-depth, personal instruction from experienced bartenders behind fully operational bar stations. The school's award-winning classes, taught at six locations in Texas and Oklahoma, place students in a real-life environment as they introduce concepts such as operating point-of-sale terminals, handling several orders at once, and dodging tennis balls fired by American Gladiators on their night out. A computerized job-placement program provides assistance and leads for graduates as they seek employment.
5555 N Lamar Blvd., Suite L129
Austin
Texas
Tina and Ed Carle, the husband-and-wife team behind this lively cooking school, grew up cooking beside the apron strings of culinary-minded family members. Before heading to New York City to work in five-star kitchens, Tina studied the techniques of her Italian grandmother as she layered lasagna or stirred bolognese sauce. In Texas, Ed developed a knack for prepping wild game, smoked meats, and comfort fare from his family's butter-centric cookbook. Though he's become more health conscious through the years, Ed keeps the focus on flavor, demonstrating his know-how in dinner-party-style classes with menus including items such as barbecue brisket or wild venison braised in a dutch oven until it bugles "Taps" and collapses off the bone.
Though their culinary backgrounds differ, Tina and Ed share a passion for top-notch ingredients that elevate dinner to an art. Before teaching lessons on shrimp, for instance, Ed drives to the gulf to pick up a fresh catch. They also share a zeal for cooking tricks and techniques that make dinner simpler and more delicious. To this pair, working over a cutting board or a stove yields a bumper crop of sharable delight.
134 Hall Isle
Canyon Lake
Texas
210-488-4268
For more than 40 years, Gonzales School of Languages has unraveled an array of tongues with group and private language lessons for all ages, taught by native speakers. The staff of instructors gets novice linguists started on their paths to becoming master polyglots during interactive classes, sharing their own anecdotes and experiences while instilling knowledge of the target language's culture. Small-group classes allow for a variety of basic communications among students and their instructors, and the one-on-one nature of private courses provides a tailored experience for advanced students who are tired of practicing by shouting into caves.
700 Lavaca St.
Austin
Texas
512-350-8757
---