Shopping in Tehachapi
---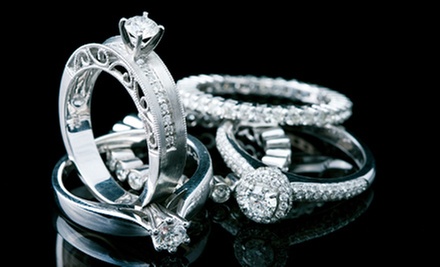 ---
Recommended Shopping by Groupon Customers
---
SwimSpot brings high fashion poolside by amassing a collection of designer bikini and one-piece swimsuits by brands such as Athena, Guess, and Nautica. Each swimsuit and cover-up incorporates contemporary trends such as asymmetrical cuts or tropical colors to create stylish silhouettes, and a fit-specialist service provides body-shape searches and remote one-on-one discussions with experts to find a flattering suit for any shape. Lauded in the pages of People Style Watch, Lucky, and Seventeen, an online bikini builder enables the beach bound to build their own ensemble by mixing and matching tops and bottoms using a tool that yields more than 1,000 possible combinations. In addition to providing detailed descriptions and material breakdowns, each swimsuit offered in the online store is modeled in a video that offers a 360-degree view, allowing customers to get a better idea of what they'll look like as they run into the surf or slowly back away from a sleeping bear.:m]]
350 W Hillcrest Dr., Suite P022C
Thousand Oaks
California
Matilija Nursery yields seasonal crops of plants native to the Golden State and farther-flung environs—a stroll through the nursery's rolling fields reveals such nonindigenous offerings as bearded irises that bloom in both spring and fall. Though the nursery has supplied Los Angeles, Santa Barbara, and Ventura counties with flora since 1992, its in-house botanical specialists began to hybridize Pacific Coast irises only recently, and the resulting varieties have proven as colorful as a sailor's vocabulary. Befitting of those who work so close to the earth, the nursery's staff supports eco-friendly practices and populates the gardens with noninvasive, low-water plants. Customers can browse an online plant-availability database that regularly features botanicals such as matilija poppies, manzanitas, and hummingbird sages capable of luring their hovering namesakes in for a long drink of nectar.
8225 Waters Rd.
Moorpark
California
When Rebecca Costa-Smith took a church trip to Haiti, she never dreamed it would change her life. Edhat.com reports that Costa was deeply moved by the destitution she witnessed among the Haitian youth, and knew it was her fate to make a difference. Less than a year later, she returned with her best friend Lindsey Connolly. It was on that trip that the duo formulated the Destined for Grace concept. Destined for Grace is a non-profit organization that provides food and education for more than 125 grade-school children in poverty-stricken Haiti. As part of this continued effort, Rebecca and Lindsey established the Destined for Grace Thrift Stores, whose profits are used solely to fund their humanitarian efforts.
5406 Carpinteria Ave.
Carpinteria
California
805-680-0869
Featured in numerous television and online media, the Sassy City Chicks Fashion Bash showcases trendy apparel from more than 50 designers, as well as accessories from chic lines such as Jay Clay Jewelry, Divine Sole Boutique, and Frederick's of Hollywood. Style mavens descend on the event to sample cocktails and relax in an onsite spa lounge. Visitors also take advantage of discounts on handbags and accessories from locally based brands. At the end of the day, select attendees go home with eco-friendly, reusable tote bags, which are filled with coupons, certificates, and at least $30 worth of beauty products from brands such as Pureology and TanTowel, including lip balm, compact mirrors, and envy balm to apply directly to the eyes of coworkers jealous of your ensemble.
26491 Golden Valley Rd.
Santa Clarita
California
US
661-255-2220
A Southwest-based company for more than a century, Frazee Paint and its team of manufacturers are well acquainted with the unique climactic conditions of the region. Always pulling from the latest technology, their technicians design each of their paint and coating products to withstand dry heat, sparse rainfall, and showers of chewing tobacco from passing cowboys. Their quality paints, wall-coverings, wood-care products, and painter's tools stock the shelves of more than 125 retail locations throughout California, Arizona, and Nevada, as well as international dealers in Mexico, China, and Guam.
3528 Ming Ave.
Bakersfield
California
661-831-0060
More than 3,000 styles of shoes from cobblers such as Nike, Jordan, Converse, Skechers, adidas, and Puma reside at WSS Footwear. A 58-store southern California footwear chain, WSS allows customers to browse their extensive shoe selection online and find a store nearby. New styles, such as Nike Running shoes, arrive daily alongside classic Vans Authentics, which come in sizes to accommodate the feet of both adults and future adults. Women's fashion shoes ready feet for prom, weddings, or walks in the park, and WSS also offers trendy clothing and accessories such as hats, backpacks, and sports balls.
6025 Niles
Bakersfield
California
---