Education & Classes in Tempe
---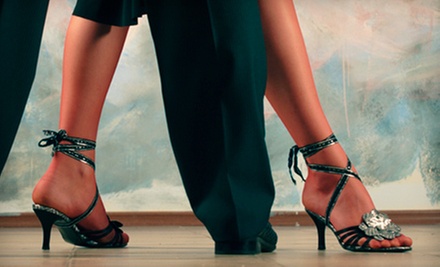 ---
Education & Classes Deals
---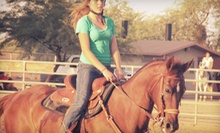 Students of all ages learn basic Western and English horseback-riding skills
---
Recommended Education & Classes by Groupon Customers
---
Taught behind fully functional bars, ABC Bartending School courses educate students in topics ranging from drink recipes and equipment setup to flair moves and alcohol awareness. The school also emphasizes employment; after graduation, students can take advantage of a nationwide job placement service to land gigs in Miami nightclubs, Las Vegas casinos, Scottsdale resorts, or the bar cars of Chicago's El trains.
725 S Rural Rd., Suite 210
Tempe
Arizona
480-777-2333
Each of Le Tutor Language School's experienced instructors is a native speaker of the language they teach, and they believe that anyone can learn a foreign language. The staff crushes communication barriers and expands cultural horizons with dynamic, interactive language programs that teach students of all ages to master conversational skills. Through step-by-step instruction, these teachers dive into cultural fluency as they impart both speaking and listening skills with simplified learning strategies. Their pedagogical prowess is available for small group classes, private lessons, and kids' classes. Le Tutor's team teaches more than 15 languages—including Russian, Farsi, Chinese, and American Sign Language—in beginner to advanced levels. The sessions can help students communicate in real-life situations, increase business opportunities, and find more enjoyment in travels to exotic locales, such as the basement, where one might find a surly teen refusing to speak English to his family.
Le Tutor Language School is the official language partner of the Phoenix Sister Cities, which include Catania, Italy, Ennis, Ireland, and Taipei, Taiwan.
1855 E Guadalupe Rd., Suite A-104
Tempe
Arizona
480-626-5180
Over careers spanning 25 years and 15 pairs of spontaneously combusted shoes between the two of them, Academy of Ballroom Dance instructors Jim and Jenell Maranto have chalked up a long list of professional-dancing and dance-instruction achievements. The pair entered the dance world from backgrounds as high-level college athletes, and after meeting and teaming up, they whirled through professional dance competitions, winning every major Open Professional Smooth contest in the United States and two consecutive US American Smooth Championships in 1993 and 1994. More recently, the couple has taken to training new generations of winning dancers, including several US Pro-Am and Amateur champions, and both have won teaching awards for their efforts and their ability to explain high-level physics while foxtrotting. Any level of dancer may receive private instruction from Jim or Jenell in any of 26 styles of dance.
832 E Indian School Rd.
Phoenix
Arizona
602-285-1569
Glasses of purple merlot or golden chardonnay stand out against the white tables at Art of Merlot, a BYOB art space where students learn to replicate paintings by Van Gogh, Kandinsky, and other artists. The studio provides paint, brushes, aprons, easels, and canvases, as well as glasses and corkscrews for wine. Art of Merlot also hosts private, corporate, and bridal events as well as kids camps and birthday parties.
7021 E Main St.
Scottsdale
Arizona
At Scottsdale Adult Ballet Fitness, John McAttee brings more than 30 years of teaching experience, as well as several teaching awards, to the ballet barre. During his ballet-fitness classes, John strictly adheres to the Cecchetti method—developed by Italian ballet master Enrico Cecchetti—as he leads fitness-seekers and dancers alike through body-sculpting dance steps. Though his classes are technically fitness-based, he remains true to this time-honored ballet method and artistry. He teaches his students to internalize and retain ballet's basic principles and form while performing each plié, tendu, and swan dive. Each ballet-fitness class is open to all students, though he teaches them in two levels, modifying movements to suit the needs of the students.
Though these ballet-fitness classes are the studio's bread and butter, John also holds private lessons, Broadway-style jazz sessions, and East Coast swing dance classes.
1700 North Granite Reef Road
Scottsdale
Arizona
602-626-8224
---