Tennessee Nightlife
---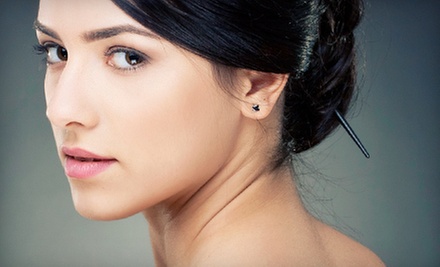 Walnut Grove - Shelby Farms PD
---
Recommended Nightlife by Groupon Customers
---
Welcome to Groupon Nashville! For our inaugural deal, $20 gets you $50 worth of grub and guzzle at Flyte World Dining and Wine, located at 718 Division St.
718 Division St.
Nashville
Tennessee
US
615-255-6200
Snip split ends into whole-end perfection. Today's Groupon gets you $75 worth of hair care, skin care, waxing, and more for $30 at Streets Salon. Streets is an Aveda concept salon, which means its products are top notch, earth friendly, and the good kind of smelly that gets you the good kind of noticed by the good kind of people. Your Groupon is valid toward any of Streets Salon's services (not for retail products). Give your little sis a professional makeup lesson ($60) for her birthday, or get your legs waxed ($60–$70) to keep your skin smoother longer. Invite your hirsute honey or dreadlocked dad to a surprise makeover.
1921 Broadway
Nashville
Tennessee
US
If mouthwatering food makes your mouth water, the tasty smells of live music will induce euphoric synesthesia. Submerge yourself in an onslaught of sensory satisfaction with today's Groupon: $20 for $40 worth of worldly wines and buttery French flavors at Miro District Food & Drink, a sophisticated eatery nestled on the first floor of the luxurious Adelicia building near Vanderbilt in Midtown Nashville. Follow @Groupon_Says on Twitter.
1922 Adelicia St
Nashville
Tennessee
US
Located in the former main post office of Nashville, the Frist Center is an architectural feast of classicism and Art Deco style containing more than 24,000 square feet of gallery space. The non-profit museum hosts an ever-changing array of exhibits that pop in and out of its halls each 10-12 weeks, so commitmentphobes and the easily bored will always have something new and fresh to run their eyeballs across. Fashionistas frustrated by their failure to institute Really Formal Fridays at the office will want to flee to the Frist Center's current Golden Age of Couture exhibition (June 18–September 12, 2010), with its collection high-glamour vintage wares, while fans of ornate glass sculptures can check out the Chihuly at the Frist exhibition (May 9–January 2, 2011).
919 Broadway
Nashville
Tennessee
US
As you step into Magnolia Spa's cozy, soft-pastel confines, the experienced staff of hip chicks will envelop you in a relaxing mist of pampering, extremely relaxing to humans and toxic to any stress-powered brass golems. After they get the cuticles tingling on your arm paddles with a manicure and renew your land fins with a pedicure using eco-friendly Pure Fiji products, they'll keep you from floating away by gently pinning you down with soothing hot stones. Invigorating aromatherapy using essential oils from Nashville-based Devi Essentials will finish by taking you away to a magical land of well-manicured humacorns galloping through moisturizing fields. Call ahead to schedule your appointment.
1000 Main St., Suite 106
Nashville
Tennessee
To create a tranquil, relaxing experience, The Spa of Cool Springs incorporates elements of nature into both its treatments and its decor. Guests walking into the reception area are greeted by comfortable brown leather armchairs and a substantial marble-and-stone desk. In the treatment rooms, deep-green walls and botanically inspired prints bring the outdoors in. Therapists perform a variety of massage modalities within their dimly lit hallows, using earthy tools such as warm river rocks and brown-sugar scrubs. During skincare treatments, the fragrant and sustainably farmed ingredients in Éminence Organic Skin Care products soothe weary skin. Aestheticians promote a balanced complexion with probiotics and tea-tree oil, or employ a citrusy, herbal formula to target men's ingrown hairs or stubborn Muscle Milk mustaches.
140 Cool Springs Blvd
Franklin
Tennessee
US
---