Texas Restaurants
---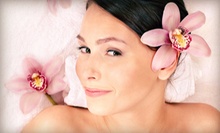 Clients sip wine, coffee, or tea as staffers soothe bodies with a massage, anti-aging facial, professional makeup, and hairstyling
---
---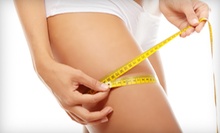 Noninvasive device helps ease appearance of cellulite with minimal discomfort; Groupon includes 50% discount on future treatments
---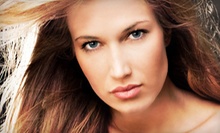 Professional cuts, coloring, and treatments from an experienced stylist
---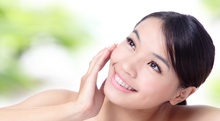 Facials pamper faces or backs with products that can target wrinkles, treat acne, or bring balance to complexions
---
Recommended Restaurants by Groupon Customers
---
Welcome to Groupon Dallas! For our inaugural deal, $10 gets you $20 worth of grub and guzzle at MoMo's Pasta, located at 3312 Knox St. You're probably thinking, "That sounds great, but I've never bought a car or a computer without first reading the Wikipedia definitions for car and computer—I'm not about to buy a Groupon either without a briefing." Well neither would we, and since this is everyone's first Groupon, allow us to briefly explain how it works.
5290 Belt Line Rd.
Dallas
Texas
US
Wreathed in swirls of aromatic steam, a Buddha statue surveys Pure Spa and Salon's water house during complimentary trips to the place of rest for recipients of spa services. Lotus candle holders dot the house, which features a rainwater shower, foot-soaking station, and steam cave with petroglyphs in the shape of loofahs. To earn entry into the misty haven, male and female clients can receive their choice of spa services, including traditional and med-spa procedures supervised by a doctor. Guests flit from spa services to the salon, where lime-green chairs face modish square mirrors suspended from the ceiling by industrial pipes.
5555 E Mockingbird Ln.
Dallas
Texas
US
214-827-4200
We specialize in personal training to help you meet your fitness goals.
2812 Vine St.
Dallas
Texas
US
Enjoy patio relaxation, sangria, and succulent tapas with today's Groupon, which gets you $25 worth of tapas and drinks for just $10 at Catalonian eatery Chic from Barcelona. Renowned Barcelonan chef Tony Botella's secret rotisserie chicken recipe has crossed the Atlantic to get to 11909 Preston Rd. #1426 and into your belly. Honor the pilgrimage by making your own.
11909 Preston Rd., Suite 1426
Dallas
Texas
US
Click above to buy a $37 lesson with Luke Looney. Click on the links below for other instructors and prices:
3636 McKinney Ave.
Dallas
Texas
US
Aestheticians at Norris of Houston's full-service spa refresh dull cheeks and perk up weary-looking eyes with a 60-minute anti-aging facial. Gentle hands drench dry pores with a seaweed-fortified formula that plumps slack cells and soothes them with water-lily and willowherb extracts. A layer of essential fatty acids squeezed from sunflowers, sesame seeds, and almonds will pack in the fresh layer of dew as bearberry essence combats skin discoloration and aims to lighten complexions and even tone. Next, mineral building blocks such as calcium and A and B vitamins will seep into the dermal layer to create youthful, glowing skin that will shimmer like the surface of a lake at twilight, but without skinny-dipping lovebirds constantly frolicking in it.
2033 Post Oak Blvd.
Houston
Texas
US
713-627-0000
---