Hair Salons in The Colony
---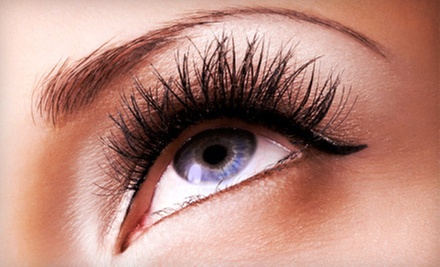 ---
Recommended Hair Salon by Groupon Customers
---
Unsurpassed Master Stylists Known for Legendary Beauty Results in Dallas!
14902 Preston Road, Suite 506
Dallas
Texas
972-960-8321
Robin, a graduate of the Ogle School of Hair Design, used her beautifying knowledge to form Just Robin Salon. Inside her studio, she meets with clients before every appointment, deciding on looks that suit individuals' faces and lifestyles, so that clients leave with a flattering and maintainable do. From snipping split ends to highlighting layers and adding extensions, she leaves ample time for each head of hair, and bequeaths their attention to the rest of the body with ear candling, foot detoxes, and permanent makeup, also applied by resident beauty maven, Jina.
4930 Beltline Road, #150/27
Addison
Texas
972-754-6588
Claudia Phillips, a cosmetologist for more than 28 years and founder of The Styling Hutch, blazed a trail for her staff by becoming certified in Ouidad curly-hair styling. Behind their stations, the stylists unleash Ouidad's signature carve-and-slice method to lift curls, add bounce, and create definition. By focusing on taming frizz, Claudia and her team ease the difficulties many curly-haired clients commonly have, leaving hair as soft and manageable as a group of stuffed-animal employees. Also adept at straight-hair styling, the team cuts and colors strands with moisturizing products from Ouidad, Mixed Chicks, and Moroccanoil.
3948 Legacy Drive, Suite 105
Plano
Texas
972-943-0732
The cadre of stylists at The Color Studio & Salon include hairstyling-competition winners and veterans of magazine photo shoots––experiences that they draw upon every day as they restructure and repigment locks. The styling-product arsenal includes names such as Goldwell, Redken, and Kerastase, and stylists are certified to administer Brazilian keratin treatments, which transform the texture of dry frizzy hair until it lies calm and smooth, like a placid lake covered in thick fur. To compliment freshened-up 'dos, makeup artists brush on rouge during makeup applications and select stylists smooth wax over brows or upper lip.
17194 Preston Rd., Suite 110
Dallas
Texas
972-931-2220
At age 5, Alejandro Gonzalez loved to play with scissors. His two older sisters—cosmetology students—kept a store of styling gear around the house that proved far more fascinating to his budding brain than any toys. That fascination persisted through his formative years and eventually turned into his life's calling. Today, Alejandro doles out cuts, coloring, and texturizing services with an enthusiasm that extends back to his childhood.
His cozy two-chair salon doesn't have room for styling assistants, and that's OK by Alejandro, since he insists on performing every step in the styling process himself, from shampooing to cutting to texturizing. For him, designing a new style means more than updating a look; it's an artistic vision. He wouldn't want another stylist finishing a haircut he started any more than a sculptor would want his apprentice finishing a statue by breaking off both of its arms.
Taking full ownership over his work, Alejandro wants hair to look good now as well as later. To accomplish this, he seeks out professional products that protect against dryness and damage. Lakmé and Pravana color infuses hair with vibrant hues and enriching soy ingredients.
6211 W Northwest Hwy., Suite C155
Dallas
Texas
214-477-0274
Blondie's Salon's stylists tap into a passion for the latest hair snipping, coloring, and styling techniques. They revamp dull hues with full or partial highlights and improves hair texture with frizz-blocking systems by KeraSmooth. They can also strip away unwanted fuzz and shape brows with warm wax or gussy up faces and downplay third eyes with expert makeup applications.
2693 Preston Rd., Suite 1080
Frisco
Texas
214-218-4673
---