Restaurants in Thomasville
---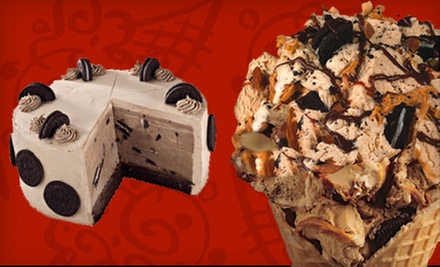 ---
Recommended Restaurants by Groupon Customers
---
Capturing the feel of the Big Easy throughout Florida, Po' Boys surrounds diners with photos of New Orleans and Mardi Gras memorabilia, as well as the rich fragrances of gumbo and jambalaya. The menu presents fried pickles, gator baskets, po'boys, andouille sausage platters, and firecracker shrimp, which are proof one can never know what Mother Nature will do next. The downtown location remains festive with live music on the deck, while other locations, including the Killearn restaurant, host karaoke nights. Catering options are also available to bring bayou flavors to special events.
224 E College Ave.
Tallahassee
Florida
850-224-5400
The chefs at A La Provence show discipline in their commitment to classic French recipes as well as to how they source ingredients; they use only natural grass-fed beef from Harris Ranch, domestic veal and lamb from Marcho Farms or Strauss Farms, and fish and shellfish brought fresh daily from Southern Seafood. Using these meats, they craft a gallery of traditional French- and European-American fusion dishes, relying on precise recipes rather than just carving steaks into the shape of Napoleon's face. They showcase their talent and creativity through a nightly changing amuse-bouche, a bite-size appetizer that servers ferry to tables before the main dinner. They follow this introduction with French classics such as rack of lamb, duck confit, and filet mignon. At lunch, they prepare salmon and rainbow trout with sides such as herb risotto and garlic haricots verts. The aromas of these dishes and international wines fill the stone-tiled dining room, where walls are hung with mirrors in gilded frames, delicate sconces, floral displays, and oil paintings of tree-lined French streets.
1415 Timberlane Rd.
Tallahassee
Florida
The chefs at Far East Cuisine amalgamate the culinary traditions of Thailand, China, and Vietnam to concoct a menu rife with piquant chicken, beef, and seafood dishes. Diners can sample thai curry dishes alongside helpings of lo mein and steaming bowls of pho, taking a tour of Asian cuisine without digging a 7,926.41-mile hole. The eatery's signature Deep Ocean platter combines stir-fried veggies with chunks of lobster, shrimp, and scallops, all slathered in creamy white sauce.
3425 Thomasville Rd.
Tallahassee
Florida
Rhonda Foster, owner and head chef of Liam's Restaurant, founded Liam's with two maxims in mind: think locally and organically, and take the pretension out of fine dining. After hot-gluing the restaurant into a cozy, historic brick building in downtown Thomasville, Rhonda began purchasing ingredients from local sustainable-growth farms. To this day, Rhonda and her employees take an active role in every step of the farm-to-table process, whether they're touring the actual farms to ensure their methods are organic or they're hunting for wild turkey and duck themselves.
From the open kitchen, chefs transmogrify the fruits, vegetables, meats, and artisan cheeses of their research into ever changing seasonal menu, which includes daily seafood specials such as the mushroom-crusted Ahi Tuna. Diners can look in on the cooksmanship while chatting with Rhonda and her husband Scott about culinary techniques or chewing strategies as the two slow-cook enticing dishes, such as the sautéed Duck & Mushroom confit with truffle oil. For smaller appetites, the duo plates up a selection of nearly a hundred artisan cheeses flown, shipped, or catapulted in from around the globe.
Craft brews from breweries like Dogfish Head and North Coast line the shelves alongside wines from California, Germany, and France. Liam's also serves up weekday lunch and a Saturday European-style brunch, and periodically hosts themed events such as chocolate tastings, Taste of Spain, Lobsterfest, and Beer Club.:m]]
113 E Jackson St.
Thomasville
Georgia
229-226-9944
The experienced staff at Zone 5 Coffee & Bikes tweaks two-wheeled transporters and helps kick-start your ride with caffeinated drinks. Feel free to grab a coffee—brewed with organic Jittery Joe's or locally roasted Lucky Goat Coffee beans—or munch on their specialty muffins and assorted breakfast pastries. Coffee isn't the only brew they stock—there's also a rotating selection of six craft beers on hand, such as SweetWater 420, Highlands oatmeal stout, and Bell's amber ale. As you kick back inside, you can check the weather for your upcoming bike ride on the free WiFi connection.
Back in the repair room, Zone 5's seasoned technicians work tirelessly to tune-up and fix up bikes. In addition to providing bike maintenance, Zone 5 also has a stable of bikes for sale as well as gooey cinnamon rolls big enough to replace a flat tire.
1415 Timberlane Rd., Suite 309
Tallahassee
Florida
Beneath red paper lanterns and a wooden canopy, Miyako's sushi chefs roll and dice more than a dozen varieties of sushi. In addition to simple, classic combinations, chefs create complex rolls such as the Miyako, a blend of shrimp tempura, soft-shell crab, and conch. Back in the kitchen, chefs plate classic Japanese dishes such as teriyaki, tempura, and hibachi. Patrons can observe sushi chefs as they dice behind the wraparound bar or dine at dark wooden tables amid Japanese art and shoji screens.
6668 Thomasville Rd., Suite 9
Tallahassee
Florida
850-668-2888
---