Thousand Oaks Drs and Health Practioners
---
Drs & Health Practitioners Deals
---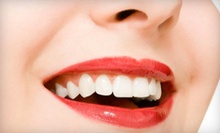 Zoom! teeth whitening by English- and Spanish-speaking dental staff
---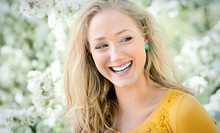 Oral-health visit or light-based whitening treatment that blasts through stains in less than one hour
---
Recommended Drs & Health Practitioners by Groupon Customers
---
Rod and Karen, Westlake Holistic's owners, combine their skills in acupuncture, massage, and traditional Ayurvedic medicine to look after their clients' well-being with a variety of alternative therapies. During Ayurvedic treatments, a practitioner gives the client a comprehensive health exam and consultation before creating an individualized course of holistic therapies. Acupuncture and massage therapy treat stress, pain, and other chronic conditions, namely those that have left clients unfairly blaming their back muscles for all their problems.
3180 Willow Ln., Suite 106
Westlake Village
California
805-496-7880
Fresno's premier integrative medical and wellness center. We combine primary care with complementary holistic practices and partner with our patients to help them reach their optimal well-being.
5655 Lindero Cyn Rd #506
Westlake Village
California
United States
818-575-9096
A licensed acupuncturist with a master's degree in Chinese medicine from Boulder-based Southwest Acupuncture college and a bachelor's in psychology, Rachael Rose has been in practice for six years and is fully trained to help with back, neck, and shoulder pains for patients of all ages. She's also skilled in treating patients with stress or anxiety-related disorders, night terrors, sleep issues, sports injuries, and for athletic performance enhancement. Call in advance to book a session.
5655 Lindero Cyn Rd #506
Westlake Village
California
United States
818-575-9096
The musical trickle of a tranquil creek welcomes visitors to Acupuncture One Center. Crossing a sunlit bridge and entering a waiting room shaded by greenery, visitors anticipate the traditional Korean remedies of Dr. Kyung H. Lee. Armed with a PhD in oriental medicine, Dr. Lee aims to alleviate myriad ailments with therapies that make use of acupuncture, electrical stimulation, and herbal medicine. He and his fleet of experienced practitioners treat the symptoms, underlying causes, and sock-puppet representations of maladies such as bodily pain, weight gain, depression, and insomnia.
5655 Lindero Cyn Rd., Suite 506
Westlake Village
California
818-575-9096
Doctor of Chiropractic Joseph Kim complements his specialization in the upper-cervical methodology of chiropractic with acupuncture treatments, using a mixture of Eastern and Western techniques to treat chronic back pain and restore the body through a holistic approach. The staff of massage therapists also combines modalities to treat clients based on their individual needs, blending styles from myofascial release to hot-stone massage.
650 S Westlake Blvd., Suite 200
Thousand Oaks
California
805-777-8154
The holistic practitioners at Oasis Wellness Center help patrons evict both tension and toxins with an array of therapies. Their healing hands conquer bodily aches with paradise massage, deep tissue massage, or structural integration. They also equip their wellness center with other technologies such as the Ceragem Jade Massager and the TurboSonic Sound Vibration System.
3625 E Thousand Oaks Blvd., Suite 221
Westlake Village
California
805-777-8122
---