Things to Do in Thousand Oaks
---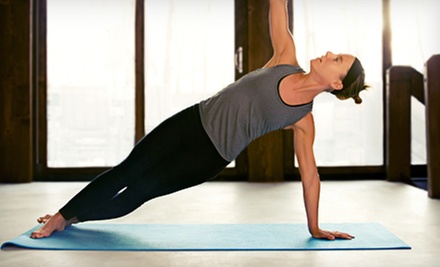 ---
Recommended Things to Do by Groupon Customers
---
Professional, award-winning surfers and lifeguards comprise the team of instructors that equips students with gear and sends them paddling into the ocean. To ensure safety and capitalize on ideal waves, the seasoned athletes check ocean conditions and Poseidon's mood before taking groups or individuals out to sea. As beginners become proficient at catching waves, the instructors level up their curriculum and teach intermediate or advanced feats. Islands Surf Camp stays active in its community by donating time and gear to the Make-A-Wish Foundation, SURF, and Echo Malibu.
30050 Pacific Coast Highway
Malibu
California
310-866-1941
Situated along Surfrider Beach and across the street from the famous Malibu Pier, Malibu Surf Shack has been a destination for ocean activities since it first opened its doors in 1972. Crashing waves and surfboard migratory patterns lure instructors to the point-break beach. Here, the pros teach small classes how to shred and duck atop waves. Students can rent boards and other watercraft including kayaks and standup paddleboards to join in on the fun. Inside the retail shop, boards from brands such as Walden and McTavish await their next wave-riding excursions. Malibu Surf Shack's staff demos all of the new and used gear, letting customers try boards or take them to a romantic dinner before making long-term commitments.
22935 Pacific Coast Hwy.
Malibu
California
310-456-8578
Bikram Yoga Agoura Hills' instructors guide students through 90-minute daily classes performed in a hot and humid studio in accordance with the workout created by celebrated yogi Bikram Choudhury. During 90-minute sessions, instructors walk students through the same 26-posture regimen each time, cranking temperatures up to 105 degrees to help even the most rusty tin men and women melt their muscles into deep, healing stretches. The series of seated twists, binds, balances, and two breathing exercises also promotes the detoxification of harmful toxins from the body through sweating, leaving ample room in the body for a fresh supply of frosted donuts.
5027 Kanan Rd.
Agoura Hills
California
310-962-4247
At 41, Steve Pratt still hits golf balls past 300 yards without shanks or curves, all thanks to having met a Guinness record holder. His studies under Dr. Mike Austin, inventor of the Mike Austin swing, gave him in-depth knowledge of the physics of a golf swing. Austin's tutelage also helped him learn how to work with the body's joints to unleash massive drives and melt excess cartilage into moonshine. While his record of a 415-yard drive is a point of pride, he's more passionate about teaching this swing method to his students, and that passion has only increased over his 19-year teaching career.
5719 Lake Lindero Dr.
Agoura Hills
California
818-522-2179
Part of Therapy Services Plus and named for its location above it, Yoga Upstairs elevates visitors' spirits and fitness levels with accessible Hatha- and Iyengar-style yoga classes, as well as basic, gentle, and Vinyasa flows. Sunlight warms the bamboo floor of the practice space as seasoned teachers demonstrate movements to help strengthen muscles and center minds. Iyengar class instructors walk students through routines to open joints and cultivate stamina, and students perform restorative-yoga routines to melt stress with gentle stretches and breaths deeper than a bass solo inside a moon crater. In addition to posing on mats, students can visit the studio's four-panel yoga wall, where sturdy straps assist inverted moves and other advanced body-weight exercises without risking injury. Like a medieval castle's daycare center, many classes incorporate blankets, blocks, and sandbags, which help students hold their poses as they hone their alignment.
5308 Derry Ave., Suite K
Agoura Hills
California
818-707-2139
Stretched across 120 acres, Camp Summertime beckons youngsters to its picturesque grounds that boast three swimming pools, two ponds, and one towering rock wall. As campers delve into activities that range from horseback riding to zip lining, they also build friendships and boost their self-esteem in a noncompetitive environment first cultivated in 1965 by the Lefitz family. This atmosphere continues to thrive as campers bond with one another and their personable counselors over playing carnival games, attending dance parties, and building giant sand castles to live in together.
327 S Latigo Canyon Rd.
Malibu
California
818-706-7335
---