Three Lakes Gyms and Fitness
---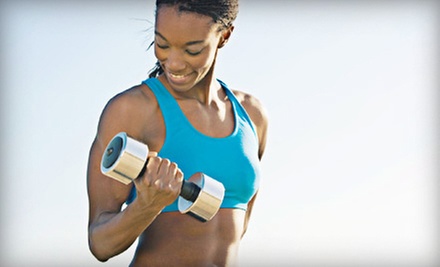 Palmetto I-75 Indusrtial Center
---
Gym, Exercise, Weightloss Deals
---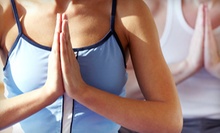 Yogis focus on increasing the body's strength and endurance as well as flexibility in one-hour classes
Use Saturday 5:00am - 8:00am
---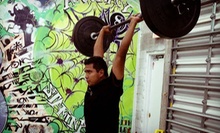 Gritty workouts include lifts, plyometric exercises, and body-weight exercises
Use Saturday 8:00am - 11:00am
---
Recommended Gym, Exercise, Weightloss by Groupon Customers
---
Start 2010 with a kick in your pants from yourself using the foot of someone else with today's side deal: for $65, you get a four-week boot camp session at South Florida Fitness Boot Camp. You'll also get 20% off your next session should you choose to return. Each session meets three days a week, with each class lasting about 45 minutes. That's more than two hours of dedicated team fitness per week for a month, about the same amount of time as the average person spends reading cereal boxes.
16500 Nw 87th Ave
Miami Lakes
Florida
US
Whether it's to get off blood-pressure medication or improve mile times for marathon running, the trainers at My Only BootCamp help clients set and meet specific fitness goals. Though they strive to keep workouts interesting, they readily admit that participants must possess and apply discipline and determination if they want to adequately prepare for Miami's perpetual beach season. To ensure workouts are always fresh and no two days are identical, they draw upon their vast repertoire of memorized exercise techniques and their smartphones' ability to Google.
7900 SW 40th St.
Miami
Florida
786-416-5143
IMT CrossFit occupies a 10,000 square-foot facility, which—aside from some weights and ropes—is almost entirely empty. This blank canvas gives trainers plenty of room to exercise their imaginations and construct new workout regimens based on CrossFit's core focus on functional movements.
The coaches spend six days a week—mornings and evenings—teaching students exercises designed to promote their musculoskeletal health and enhance the functions of their bodies. Using kettlebells, Olympic weights, and even gravity, clients work toward running faster, climbing better, and getting fitter. And because there are no mirrors in the facility, exercisers can focus their complete attention on their workout instead of constantly consulting their reflection to find out who is the fairest one of all.
12600 SW 130 St.
Miami
Florida
305-878-5601
---