Toledo Cleaning and Home Services
---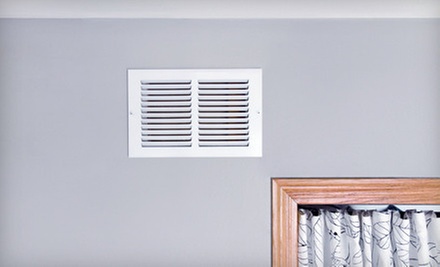 ---
Recommended Home Services by Groupon Customers
---
Dan Hesch woke up on his 5th birthday covered in welts from more than 100 yellow-jacket stings. The day before, he had explored the woods near his house and stumbled upon some ornery wasps. What happened then doesn't need to be spelled out. Dan looks back on the incident, and the innate curiosity that spawned it, with fondness. "It seems I was destined to pursue a career in the pest industry," he said.
Today, Dan boasts nearly 40 years of pest-control experience, which includes learning his trade in one of the country's most insect-friendly climes, Phoenix. Dan and his team of exterminators now target creatures trespassing into homes around Toledo while being mindful of clients' health and using application techniques that minimize clients' chemical exposure and maximize insects' pleas for mercy. He also vows to beat any competitor's price, charging at least 10% less than any estimate homeowners can show him.
4001 Maple Ave.
Castalia
Ohio
877-843-7378
Go Green Energy Consultant's team of environmentally conscious experts can reduce home energy bills by 20-30% by uncovering the insulation insufficiencies and leaky spots that welcome drafts indoors. Their process begins with trawling Michigan houses with thermal cameras and industrial-strength fans, uncovering the cold zones that suggest air leakage or closets full of icebergs. After pinpointing these draft sources during "energy audits," the team can alleviate them with a custom combination of remedies such as caulk, foam, and sealant. The resulting snugger environment requires less energy to heat, rendering obsolete band-aid solutions such as overheating to counteract drafts.
400 Galleria Officentre
Southfield
Michigan
248-233-7933
When Mauder's licensed and insured technicians arrive, it could be beneath a bright sun or a luminous moon. That's because they're available 24 hours a day, seven days a week, for calls to homes and small businesses. They draw on more than 20 years of experiencetwo of which were spent with the wild air conditioners of Badlands National Parkas they examine HVAC systems, draft free estimates, install high-efficiency Carrier furnaces, and back their work with a satisfaction guarantee. When they aren't making repairs or helping with renovation or construction projects, they rig homes with geothermal systems to reduce energy costs and preserve natural resources.
2903 Woodville Rd.
Northwood
Ohio
419-698-4822
The licensed-and-insured techs at Pro Home Improvement meticulously buttress homes against Mother Nature's wrath with high-quality home-maintenance services that employ local supplies when possible. When they aren't layering walls with siding to defend against hot summers, cold winters, and constantly scheming autumns, their CertainTeed-certified master shingle applicators defend roofs against environmental onslaughts with shingle-plated armor. Their aluminum gutters channel water away from homes, and techs employ cellulose, tripolymer, and spray-foam insulation to reduce energy costs or turn homes into giant thermoses.
2115 Hilton Rd.
Ferndale
Michigan
888-776-1998
Gary Morgan's pest-control techniques have been refined through his encounters with insects in the most unexpected of places. Called in to help a business solve its carpenter-ant problem, Morgan checked all the usual spots but found nary a bug in the building's wood or along the exterior. He then tracked the tiny creatures back to an unopened computer box. Inside, he found a nest in the keyboard, and saw that the ants were feeding on the rubber mechanisms that gave the keys their spring action.
Morgan thrives on solving pest problems like these, the jobs that make him "everybody's hero." Growing up an outdoorsy kid who enjoyed hunting, fishing, and teaching trees how to read, he wasn't sure what he wanted to be when he grew up. Then his brother got him an interview at an exterminator, and he "knew this is what I was supposed to do." After gaining experience by working for companies such as Orkin, the independently minded Morgan eventually struck out on his own in 2003, buying Aapex Pest Control a year later. Today, he continues vanquishing structure-infesting intruders from cockroaches to rodents and proudly proclaims he's smote every bed bug that's ever challenged him to a pillow fight. In addition to servicing clients' homes, he also posts tips to help homeowners prevent pest intrusions.
16045 Dugan St.
Roseville
Michigan
586-855-2811
---