Toronto Indoor Activities
---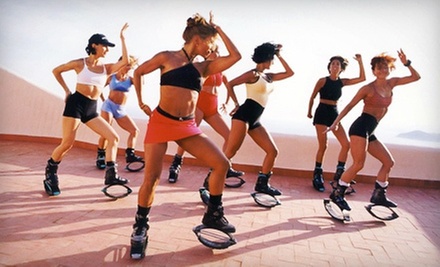 ---
Toronto Indoor Activity Guide
While the weather in Toronto is usually fair, having indoor activities is the difference in feeling restless and making the best of a stray rainstorm. This Toronto indoor activities guide offers ideas to chase the "stuck inside" blues away. For many in Toronto, movies are always a winner and Toronto dance studios often have their own productions as well.
The Royal Alexandra Theatre is always a popular choice. This grand theatre was built to house close to 1,500 seats and two balcony levels. Construction on the theatre was completed in 1907. Since then it has put on some of the most memorable shows in Toronto, as well as contributed to the overall French and Canadian artistic movement. This theatre has even been visited by the royal family from England. The Royal Alexandra was named a National Historic Monument in 1987 to mark its 80th birthday.
The sole purpose behind the theatre construction was to attract more to beautiful Toronto. Since its construction in 1907, the theatre has remained opened, even as other theatres have fell to the wayside. Not only is it a beautiful sight to see with its elegant French architecture, but there remain many popular shows on tour, "Back Beat", which, as many know, is the fascinating story of the Beatles. Ticket prices vary depending on the vicinity of the seats to the stage.
There are few things more culturally rewarding than catching one of these Toronto shows. Consider adding a stop during your travels and catch one of these extravagent productions. If one is looking for this theatre at night, it's difficult to miss. The awe-inspiring, illuminated theatre can be seen from anywhere in downtown Toronto. Just sitting in this elegant and sophisticated theatre inspires images of divine living and pure royalty.
This Toronto indoor activities guide offers ideas to chase the "stuck inside" blues away.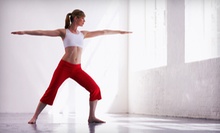 A seasoned instructor leads one-hour qi gong classes, which encourage bodily awareness and calm through fluid movements aligned with breath
---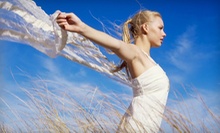 Spiritual dance classes, such as Oceanic Yoga and Yumba, help clients to feel empowered while torching calories
---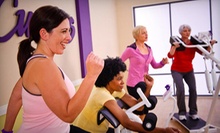 Women's only gym schedules 30-minute circuit-training sessions that employ cardio, toning, and Zumba exercises
---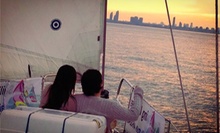 Nautical thrill seekers explore the wind and waters surrounding the Toronto Islands on an interactive voyage
---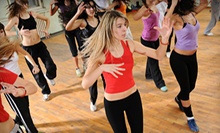 High-energy one-hour Zumba classes put groups through Latin-based fitness dance moves that burn calories and slim physiques
---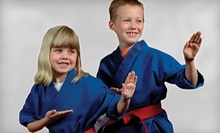 Ten classes in various martial-arts disciplines such as karate, judo, jujitsu, and MMA
---
---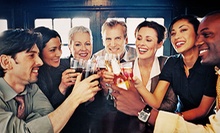 Members make friends while tasting and learning about wine; discounted admission to many other events each month, such as tours and shows
---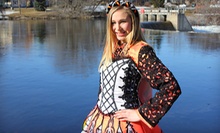 Internationally renowned dance teachers lead group Irish-dance classes that demonstrate basic step-dancing techniques for youths 6 and older
---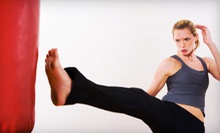 Toronto East - Leslieville
Don the provided boxing gloves and handwraps to learn the basics of Muay Thai kickboxing, such as fighting stance, balance, and pivoting
Use Friday 3:30pm - 6:30pm
---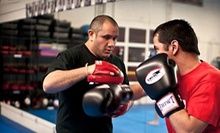 Professional coach guides students in basic Muay Thai stance, shuffle, culture & defense using 8 body weapons with added personal training
Use Monday 2:00pm - 5:00pm
---
Recommended Indoor Activities by Groupon Customers
---
Instructors Junyan Boon and Danielle Nash get bodies moving during salsa, Argentine tango, and fast-paced Brazilian zouk lessons that encourage students to make new friends and build confidence. They also tone bodies with Zumba classes, which cause muscles to dance in synchronization with international beats in a party-like atmosphere.
As the sun sets and the lights dim, the studio transforms into a hopping social scene where live blues music fills the air with a soulful beat and feet sweep across the dance floor. Though the tango milonga and Brazilian zouk parties held these nights may seem intimidating at first, with scores of skillful dancers gyrating perfectly to the beat, it soon becomes apparent that the more experienced dancers love teaching newcomers basic moves so they can quickly join the fun.
59 Spadina Rd., Suite 206
Toronto
Ontario
Jesse Richardson and Steve Bettencourt's nearly five decades in martial-arts training began at a young age. Jesses started when he was just 11 years old, according to an interview with the Ontario Grappling Alliance. "When I started to get involved in martial arts, I really did find a camaraderie and a type of brotherhood, if you will, with the people that I trained with," he told OGA. "And a certain mentoring through my instructors, somebody to look up to and guide me in a positive direction in order to get through some very serious hardships in my life." Jesse overcame those hardships, eventually going on to train beneath top professional fighters and earn four black belts. Today, he wants to help his own students do the same. He and his team offer an enriching environment in which to learn not only brazilian ju-jitsu—a grappling-focused style free of strikes, punches, and kicks that Jesse studied while living in Brazil—but also muay thai, boxing, and mixed martial arts, among other styles. Steve has used his passion for martial arts to help teach students his favorite techniques, specializing in Muay Thai and strength conditioning.
In addition to fighting-focused classes, the instructors strive to help students lose weight and tone trouble spots during boot-camp conditioning classes, which blend aerobics, boxing, and, just like real military boot camps, martial arts moves set to energizing techno songs played on a bugle. During private training sessions, they calibrate tailored programs for each client, taking the time to truly educate them for long-term health as they challenge them with each workout.
7500 Hwy. 27, Suite 22
Woodbridge
Ontario
905-605-7276
---