Restaurants in Torrance
---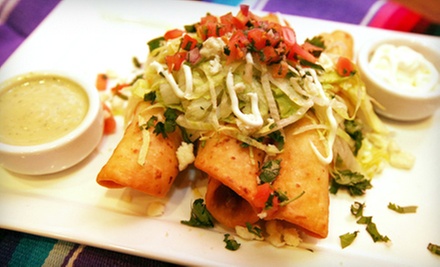 ---
Recommended Restaurants by Groupon Customers
---
Behind the glossy metal counter of Corner Burger, chefs flip fresh patties of beef, turkey, and chicken atop an open grill as soft hamburger buns wait nearby. Classic red barstools provide views of the action, and, once freshly cooked, burgers receive a slew of premium sauces such as chipotle or garlic mayo, jalapeño ranch, or Louisiana ketchup. Sauces team up with toppings such as yellow chili peppers, onion rings, or blue cheese to add texture and complex flavor combinations. Shakes and fountain drinks wash it all down, alongside orders of sweet-potato fries, onion rings, and fries cut in-house with a medieval sword.
4435 W 147th St
Lawndale
California
424-269-0364
Manhattan Beach is known for its warm sunshine and welcoming waves, which surfers chase on the beaches of the historic El Porto district. It's the type of place that lends itself to relaxation and laid-back personalities. That's why Clint Clausen was surprised how hard it was to find his ideal dining trifecta: organic coffee, fresh cuisine, and friendly smiles. Most local cafes seemed to lack at least one of these key ingredients, so he started his own. Named after his four daughters, the restaurant teems with eats that are as comforting as they are healthy. Between cups of steaming Lamill coffee, guests can taste breakfast's sweet side with a stack of caramel-pecan pancakes or explore its savory flipside with a 4DK omelet stuffed with spinach, ham, and roasted mushrooms. At dinnertime, the kitchen bolsters the menu with draft beers, more than a dozen types of wine, and Angus rib-eyes as hearty as Paul Bunyan's handshake.
3505 Highland Ave.
Manhattan Beach
California
US
310-545-2444
A sister establishment of Marina del Rey mainstay Killer Shrimp, the recently inaugurated Killer Cafe grants its diners picturesque views of the sparkling harbor as they savor handcrafted dishes. Customers can sprawl inside an oversize booth in the dining room, perch on the outdoor patio, or tie up their boat along the dock for dock-and-dine service. Each spot affords glimpses of the aquatic surroundings, where they can sample bites of classic breakfasts such as traditional eggs benedict and buttermilk pancakes or opt to split a plate with nearby pelicans.
4211 Admiralty Way
Marina Del Rey
California
310-578-2250
Organic, market-fresh ingredients abound at Saladish, where oven-baked potatoes offset an epic build-your-own salad or wrap option replete with 8 proteins, 55 toppings, and 18 high-end dressings. Thai-peanut or feta-cheese vinaigrettes cascade over morsels of portobello mushroom, soybeans, basil, and sprouts within custom-made creations that are crammed with more vitamins and minerals than a dietician's fanny pack. Four types of oven-baked potatoes make an ideal sidekick to each feast, as do the five types of gourmet tortillas—including jalapeño cheddar and garlic herb—that accompany each handheld wrap.
28901 S Western Ave., Suite 123
Rancho Palos Verdes
California
US
In order to reinvent the seafood-eatery formula of their oceanside neighborhood, a group of restaurateurs looked elsewhere, to what they name in their bio as the "only other coastal location in the U.S. that matches the allure of Manhattan Beach." As a result, The Hamptons' seafood-focused cuisine and oceanic decor stays true to its namesake. Executive chef David Linville crafts a menu of gourmet-inspired, yet casual dishes that range from tender crab cakes and seared scallops with risotto to fish tacos and lobster rolls. Inside the sea-foam-hued dining room, blue-glass floats suspended in fishing nets cast an underwater glow across rows of tables to the lobster traps above the bar. There, 14 types of craft beers rush from the taps, and red and white wines pour freely into glasses or the tackle boxes of fishermen angling for tuna sommeliers.
1131 Manhattan Ave
Manhattan Beach
California
US
310-545-2096
Since 1952, Melody Bar and Grill has gathered diners and bargoers in an unvarying array of midcentury comfort and luxury. Amber chandeliers dangle from ornate copper ceilings in the dining area where guests enjoy menu selections such as chicken parmesan and top sirloin culotte steak designed by chef and owner Christian Warren. In the bar area, light fixtures reminiscent of a Japanese dojo illuminate a bar upholstered with tufted brown leather. Matching intricate cocktails with special events throughout the week, Melody hosts Monday evening karaoke.
9132 S Sepulveda Blvd.
Los Angeles
California
US
310-670-1994
---