Things to Do in Torrington
---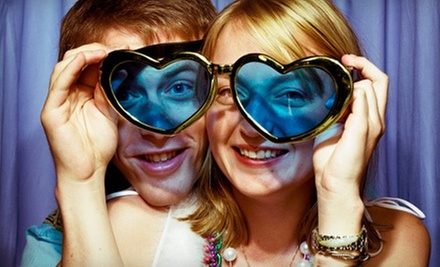 ---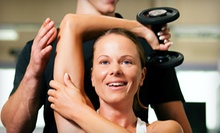 Personal-training sessions are led by an expert in fitness, massage, and pain relief
---
Recommended Things to Do by Groupon Customers
---
As the Double-A affiliate of the Minnesota Twins, the Rock Cats clubhouse is baseball's equivalent of an arboretum, blossoming in the summer with big-league-ready talent while nurturing future pros, a laundry list of baseball all-stars that has previously included Joe Mauer, Justin Morneau, David Ortiz, and Torii Hunter. Following the frenetic lead of Rocky, a full roster of mascots entices eyes with various forms of family-friendly entertainment throughout each game. An extra dose of off-the-field entertainment can also be savored inside the ballpark's Fun Zone, where fans test their skills by smacking baseballs in a homerun derby, throwing fastballs with speed pitch, or swinging an oversize hot dog to prepare for the day when professional baseball decides all bats must be meat-based.
230 John Karbonic Way
New Britain
Connecticut
860-224-8383
Founded by American Mountain Guides Association–certified instructor Matt Shove, Ragged Mountain Guides teaches its climbing pupils the techniques and tools needed to scale the natural terrain of the Traprock region. Rock-climbing adventures illuminate how to handle rope and repel down mountain cliffs even when their escalators are broken. As seasonal temperatures drop, guides turn their attention to ice and alpine climbing, which challenges mountaineers to swing their axe and scale vertical ice. Students master increasingly advanced techniques until they can tackle cliffs on their own, and the most dedicated climbers can enroll in guide-certification programs. Matt Shove's expertise has also been tapped by organizations such as the U.S. Coast Guard, and he regularly repels into the offices of Climberism magazine to contribute articles.
275 New Britain Ave.
Plainville
Connecticut
Beginning with two brothers, a neighborhood full of spectators, and a helium-neon laser, Mad Science today deploys entertaining educators around the world to inject hands-on science programs with an element of fun. Nearly five million children annually enjoy accessible lessons, which may take the form of a weeklong summer day program or a birthday party that explains the physics of the Earth's revolution around the guest of honor. Schools host afterschool programs every year, which may include a NASA-approved astronomy series, a Rube Goldbergian introduction to simple machines, or an exploration into the science of toys. Living up to their promise of melding education and entertainment, Mad Science's experts have teamed up with scientists of screens large and small to produce live stage shows such as Star Trek Live, CSI: Live, and Movie Magic.
E Hills Rd.
Canton
Connecticut
800-338-5711
With three floors of interactive exhibits, Imagine Nation keeps tykes aged 2–10 and their parents engaged for hours of synapse-firing fun. Tunnels filled with natural decor await youngsters in the museum's indoor jungle-themed playscape, where they can shake excess energy out of their bounding legs in preparation for naptime or hibernation season. In the ESPN center, kids can pretend to be sportscasters as they sit behind the desk of a model TV set, replete with real equipment from the Worldwide Leader in Sports.
The museum also boasts a health exhibit in which children can don hospital attire and explore a model newborn nursery and an operation table, ideal for parents trying to nudge their child toward a career as a hypochondriac. After whippersnapper's minds have been blown learning about the cosmos at the space exhibit, they can unwind with drinks and snacks at the old-fashioned soda fountain, which winds the clock back to the 1940s with the help of a player piano.
1 Pleasant St.
Bristol
Connecticut
---