Beauty & Spas in Towson
---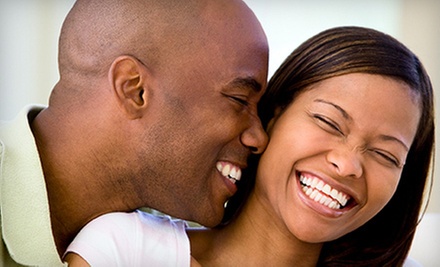 ---
Recommended Beauty & Spas by Groupon Customers
---
Warm, earthy tones, oceanic teals, and potted plants color the interior of this organic spa. For years, SaSa's has specialized in completely personalized spa packages and procedures. Like a sitcom dad attending to sibling woes, aestheticians here take time to fully assess skin situations before administering a beneficial blend of creams and steams. Arrive 15 minutes before your scheduled appointment and relax in the serene, stress-free waiting room. Prep cheeks for ample air kisses, purge pores, or just take a well-deserved break from your favorite washcloth with today's Groupon.
1111 Park Ave.
Baltimore
Maryland
Today's Groupon rids stray strands and strands rid strays. For $20, you'll get $50 worth of waxing from Charm City Skin. Charm City offers a full spread of waxing services for both men and women. Follow @Groupon_Says on Twitter.
861 W 36th St.
Baltimore
Maryland
US
Apothecary Wellness Spa's service menu may be long and diverse, but every treatment has one thing in common: holistic, eco-friendly products and techniques that calm the mind and reveal beauty naturally. Facials rely on formulas from Naturopathica and Ilike Organic Skincare to purify and revitalize complexions through fully personalized treatments, each of which include soothing massages and a bounty of hot towels. Custom-massage sessions benefit from the addition of individually blended essential oils, and body treatments soften the skin by imparting essences of wholesome fruits, vegetables, and herbs. Even the waxing treatments take a natural approach by using Nufree, a plant-based, hair-removal formula that's naturally antibacterial and free of waxes and sugars, resulting in less skin irritation than the hard waxes or recently-lit birthday candles used by other spas.
1200 Light St.
Baltimore
Maryland
443-540-4022
Monavé's specialty is mineral makeup, a line of cosmetics based in whole, organic, botanical ingredients, with formulas that are 95% vegan and preservative-free. Monavé's makeup is not tested on animals, or plush facsimiles of animals, so you can glow with the knowledge that your radiance is not indirectly hurting any penguins (though your dazzling countenance may injure their self-confidence). The natural ingredients are gentle on your skin, so you also won't need as much makeup for an even complexion, and your cheeks won't feel like a monster-truck course. Monavé will happily give you free samples so you can purchase your product with 100% enthusiasm (see their exchange policy here).
914 Wolfe St.
Baltimore
Maryland
A skilled staff of massage therapists and acupuncturists boosts clients' bodily morale with a slew of holistic services. The repertoire of massage, acupuncture, health coaching, and counseling services work together to improve clients' total well-being. Before massage sessions, therapists interview clients to better understand their health and stamp-collecting concerns before deciding on which of the massage modalities at their disposal will best ease physical pain and unwind mental stress. The long, flowing strokes of traditional Swedish massage form a blissful foundation for therapeutic sessions, which aim to release knotted soft tissue, dispel stress, and improve circulation. Hands carefully knead away deep aches during prenatal massage to help make mother, unborn child, and the unborn child's weekend houseguests comfortable during pregnancy. Before acupuncture sessions, doctors make a comprehensive evaluation of clients' concerns before inserting fine needles into specific points along the body to help boost the immune system and increase circulatory flow. The Healing Path also facilitates mental healing with psychotherapy sessions to help develop coping skills, work through issues, or provide a safe space to unspool stress.
37 E Cross St., Floor 2
Baltimore
Maryland
410-637-3760
---