Restaurants in Troy
---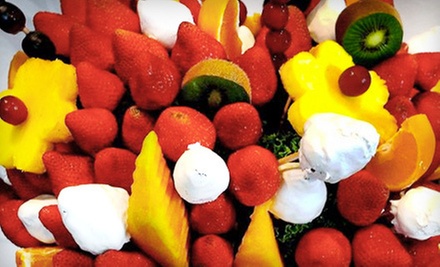 ---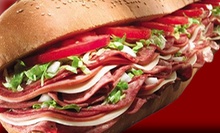 Deli sandwiches come piled high with cold cuts, grilled steak, fresh veggies, and Tubby's Famous Dressing
---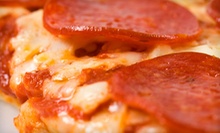 Signature square pizza comes in meat lovers, Hawaiian, and Philly cheese steak varietals; special dressing tops the original Italian subs
Use Sunday 11:00am - 8:00pm
---
Recommended Restaurants by Groupon Customers
---
The 200-year-old stone walls of Christine's Creekside Inn sheltered an 18th-century grist mill, a knitting mill, and a Prohibition-era speakeasy before hosting executive chef and owner Doug Delong. This is a second homecoming for Delong, who was one of the original chefs here during the early 1990s when the restaurant was called Old Mill Inn. After an apprenticeship at the Green Hills Inn to study American and French cuisine, Delong returned to restore the elegance of the restaurant and pour two decades of experience into his hearty meat- and seafood-focused cuisine. Italian taste dominates the menu, so veal and chicken are draped in traditional sauces with lemon and capers, artichokes, or marsala wine to complement their tiny borsalino hats. Steaks are hand-cut from certified Angus beef and pair nicely with wine or a microbrew from the diverse list of 14 bottled beers.
Delicate iron chandeliers descend from timber beams in the peaked ceiling, but their soft glow seems unnecessary against a wall of arched windows that reach nearly two stories on their tippy toes. The broad hall exudes both cathedral grandeur and country charm, making it suitable for an elegant night out or a wedding reception.
729 E 9 Mile Rd
Ferndale
Michigan
US
Inspired by the Italian cafés lining the streets of Europe, the dreamers behind Pizzeria Dolce populate their menu with gourmet specialty pizzas as well as paninis, calzones, and strombolis. Daily-made, fresh dough underlies each traditional or gourmet topping, such as artichoke hearts, feta cheese, and pesto sauce. The staff is consistently friendly and warm, unlike an iceberg grumpy about all those boats aiming for it. Pasta dishes such as lasagna and shrimp-scampi ravioli round out the menu or fill catering platters alongside party trays of veggies and meats. The lunch and children's menus dole out afternoon feasts and smaller portions, respectively, which can also be carried out or enjoyed by skiers sliding in from the slopes of the nearby Pine Knob Ski Resort.
7743 Sashabaw Rd.
Clarkston
Michigan
248-922-1300
Royal Bengal Indian Cuisine's executive chef employs 20 years of culinary experience gleaned from years spent in Pakistan's five-star Avari hotel to whip up piquant Indian dishes infused with American flair. Bengal's team of gastronomic wizards meticulously create each dish using Easy-Bake Oven assembly instructions and the finest of ingredients such as fresh okra, housemade cheese, and freshly ground spices. Amid the rich, red walls of a spacious dining room, friendly servers deftly deliver platefuls of lamb, chicken, and seafood, and herbivorous noshers and cannibalistic tomatoes alike can treat tummies to a host of vegetarian dishes.
26029 Hoover Rd.
Warren
Michigan
586-755-8000
---