Things to Do in Tualatin
---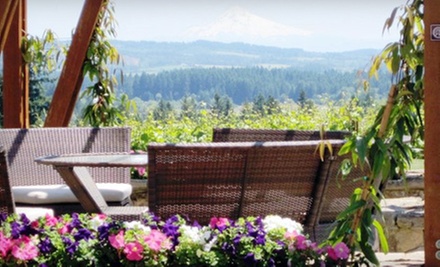 ---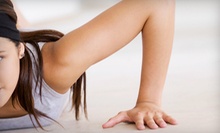 Trainers lead energetic routines of functional exercises during boot-camp classes designed to jump-start fitness regimens
---
Recommended Things to Do by Groupon Customers
---
The entire Earth spins inside of the Oregon Museum of Science and Industry. It's as if visitors have launched into outer space, where they can see everything—clouds forming over North America, hurricanes churning in the tropics, and millions of animals in migration. Night falls, and the major cities light up Earth's continents like misshapen Christmas trees. Just then, the planet disappears, and in its place rises a spinning orb of fire and violent solar storms: the sun. The display, appropriately titled Science On a Sphere, is actually a 6-foot animated globe powered by a series of video projectors. It serves as the perfect centerpiece for OMSI's Earth Hall, which explores geology, tectonics, and everything else that makes Earth a living planet. The hall's exhibits let visitors control wind turbines and launch satellites into space.
Earth Hall is only one section of the museum, however. More hands-on activities wait within Turbine Hall, where kids design bridges and boats. Visitors can tour the USS Blueback, a U.S. Navy attack submarine that guarded the Pacific for 31 years, or gaze towards the heavens inside of Kendall Planetarium, which uses real-time 3D graphics to transport audiences into the very heart of black holes. Even Theory, the onsite eatery, has an educational focus. The restaurant's displays explore food sciences while Chef Ryan Morgan and his team use local ingredients to cook meals in full view.
Although every corner of OMSI sparks scientific curiosity, the museum's educational programs take things one step further. The faculty hosts astronomy camps and teaches 50-minute interactive labs in which kids might make soap or dissect a squid—a requisite skill for any future biologist or sushi chef.
1945 SE Water Ave.
Portland
Oregon
Stalwart cyclists pedal through Portland's historic streets, towing colorful chariots with up to three passengers seated snugly on their padded benches. Pdx Pedicab's drivers take participants on guided experiences of local breweries, such as Bridgeport, Tugboat, and Rogue, during jaunts through Distillery Row, the East Side, and the Pearl District. They also venture out to wine cellars during voyages throughout the southeast part of the city. They make stops at each selected establishment, where passengers sip samples and purchase additional drinks to recover from joining obligatory fire-breathing competitions. Drivers also conduct cycle-powered experiences starting from the west bank of the Willamette River to explore the city's eclectic culture and some of its stranger landmarks. Each eco-friendly, emissions-free pedicab is open-air, allowing riders to feel summer or autumnal winds in their hair during excursions.
1109 SE Madison St.
Portland
Oregon
503-828-9888
Flamenco, which originated in the Andalusia region of Spain, is a style of music and dance that was born of passion, oppression, and vibrant, flowing garments that were sick of spending so many unworn nights in the closet. Dedicated to the preservation of Flamenco's roots, the skilled, highly trained instructors at Solo Flamenco Arts Academy anchor their lessons in traditional dance techniques, musical accompaniment, and uninhibited expression of emotion. The studio welcomes students of all skill and experience levels, offering a full schedule of classes (regularly valued at $12 per class) that vary in degree of difficulty. Schedule your classes online by creating an account, starting with at least one level-one lesson (required) to ensure that you're all brushed up on the boogie basics.
1235 SE Division Street, Studio 107
Portland
Oregon
For 29 years, The Bite of Oregon has rolled out its tents, tables, and stages every summer for a multiday celebration of the state's food, culture, and residents. Attendees raise their forks to the idea that "Life Tastes Better Here," a mantra the festival lives up to by offering a culinary bounty crafted by some of Oregon's most talented chefs. From small plates to full meals, vendors distribute their creations and, in between bites, regional wines and craft beers splash both new and familiar flavors across palates. As visitors wine and dine, local and national bands provide the soundtrack from multiple stages.
Demonstrating its respect for the community, The Bite of Oregon strives to be a Zero Waste event, each year producing less waste by lining its grounds with recycling stations and hiring unemployed goats to eat everyone's napkins.
5901 SW Macadam Ave., Suite 200
Portland
Oregon
---