Restaurants in Tucker
---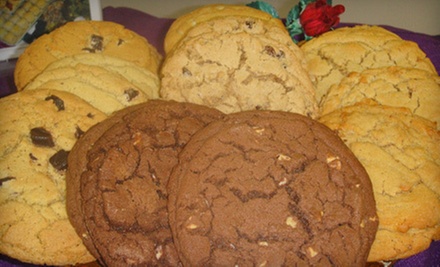 ---
Recommended Restaurants by Groupon Customers
---
Every day, Café Lapin's kitchen sorcerers make a wide variety of fresh dishes from scratch, the mysterious substance from which all delicious fare is derived. The breakfast menu (or petite dejeuner) includes make-your-own omelettes with all the fixings ($7.95), pancakes ($7.95), french toast ($7.95), and a two-egg sandwich on toast with your choice of grits or home fries, bacon, or sausage ($7.25). Brunch on Sundays (served 11 a.m. to 4 p.m.) offers all the delights of the breakfast menu and more time to appreciate how well a seasonal quiche goes with white tablecloths and 19th-century mirrors.
2341 Peachtree Rd. NE
Atlanta
Georgia
US
St. Angelo's in Smyrna continues the pizza-making tradition of the Carmelite monk and delivery-boy prodigy, St. Angelo, by matching people with a diverse menu of floppy, flavorful New York–style pizzas ($11.99–$23.99). The saint himself has a namesake pie that packs five meats and five veggie toppings into a single kitchen-sink supreme; other popular pies include the Hawaii Five OH! (Canadian ham, pineapple, and bacon), the Hotlanta (chicken, BBQ sauce, onions, cilantro, and fresh mozzarella), and the 2-Ton Tony (meat, meat, and more meat). Windy City expats can order their pizzas deep dish. If hunting buffalo was your favorite part of the Louisiana Purchase, you'll want to try the buffalo chicken salad ($5.49 for half, $10.49 whole), or one of the 14 flavors of buffalo wings ($15.99 for 20 wings).
4686 S Atlanta Rd.
Smyrna
Georgia
US
404-794-9254
The portions of seafood, landfood, garden goods, and cheeses on Cellar 56's menu are generous and easily shared between two people, as well as one two-headed person or nine miniature people arriving in an adorable little covered wagon. Sample a variety of delectables, including the green chile and prosciutto mac and cheese ($6.50), seared New Bedford scallop ($7), Guinness-braised short rib ($6.50), duck confit flatbread with fig jam ($6.50), and blueberry crumble with gingerbread and lemon curd ($5), a pan-seasonal dessert that will make you pre-nostalgic for holidays yet to be invented ("Happy Feaster, everybody!"). Cellar 56's food is fresh, and much of it is sourced from local farms and dairies.
56 E Andrews Dr.
Atlanta
Georgia
Grandma had a saying: Pick an apple from a tree—you've got a delicious apple; order an apple from the Internet—get your identity stolen. With today's Groupon, you can eat locally and avoid identity fraud entirely. For $10, you get $25 worth of healthy, locally sourced food for dine-in or carryout at Urban pL8, a trendy new restaurant in Atlanta's burgeoning and well-liked Westside.
1082 Huff Rd. NW
Atlanta
Georgia
US
After failed pizza exchange programs to Salt Lake City and unproductive partnerships with Orlando pies, Hotlanta's latest cultural pizza exchange reveals a heretofore unknown force in pizza pie excellence: the New York–style slice. Today's deal gives you a chance to fold it in half for yourself: for $10, you get $25 worth of hand-tossed, homemade pizza pies topped with savory sauces and succulent toppings at New York Pizza Exchange. Atlanta Magazine named this Vinings pie parlor in its Best of Atlanta awards in 2009.
2810 Paces Ferry Rd. NW
Atlanta
Georgia
US
Show the ocean who's boss by gulping down large quantities of its delicious denizens. With today's Groupon, $10 gets you $25 worth of seafood and spirits at Steamhouse Lounge, the popular Midtown seafood restaurant owned by Nightcap Food & Spirits, the group that brought you Vickery's, Fontaine's, Gene's Haufbrau, and Highland Tap.
1051 W Peachtree St. NE
Atlanta
Georgia
---