Restaurants in Tucker
---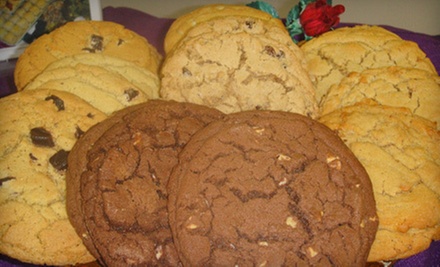 ---
Recommended Restaurants by Groupon Customers
---
The portions of seafood, landfood, garden goods, and cheeses on Cellar 56's menu are generous and easily shared between two people, as well as one two-headed person or nine miniature people arriving in an adorable little covered wagon. Sample a variety of delectables, including the green chile and prosciutto mac and cheese ($6.50), seared New Bedford scallop ($7), Guinness-braised short rib ($6.50), duck confit flatbread with fig jam ($6.50), and blueberry crumble with gingerbread and lemon curd ($5), a pan-seasonal dessert that will make you pre-nostalgic for holidays yet to be invented ("Happy Feaster, everybody!"). Cellar 56's food is fresh, and much of it is sourced from local farms and dairies.
56 E Andrews Dr.
Atlanta
Georgia
Grandma had a saying: Pick an apple from a tree—you've got a delicious apple; order an apple from the Internet—get your identity stolen. With today's Groupon, you can eat locally and avoid identity fraud entirely. For $10, you get $25 worth of healthy, locally sourced food for dine-in or carryout at Urban pL8, a trendy new restaurant in Atlanta's burgeoning and well-liked Westside.
1082 Huff Rd. NW
Atlanta
Georgia
US
After failed pizza exchange programs to Salt Lake City and unproductive partnerships with Orlando pies, Hotlanta's latest cultural pizza exchange reveals a heretofore unknown force in pizza pie excellence: the New York–style slice. Today's deal gives you a chance to fold it in half for yourself: for $10, you get $25 worth of hand-tossed, homemade pizza pies topped with savory sauces and succulent toppings at New York Pizza Exchange. Atlanta Magazine named this Vinings pie parlor in its Best of Atlanta awards in 2009.
2810 Paces Ferry Rd. NW
Atlanta
Georgia
US
Show the ocean who's boss by gulping down large quantities of its delicious denizens. With today's Groupon, $10 gets you $25 worth of seafood and spirits at Steamhouse Lounge, the popular Midtown seafood restaurant owned by Nightcap Food & Spirits, the group that brought you Vickery's, Fontaine's, Gene's Haufbrau, and Highland Tap.
1051 W Peachtree St. NE
Atlanta
Georgia
Thanks to the guidance of celebrity chef Gordon Ramsay, the culinary team at Park's Edge is proud to welcome locals into its newly renovated interior to sample contemporary American fare. Chef Jorge Pacheco summons the fragrant memories of his mother's and grandmother's kitchens as he puts his years of cooking to use in the eatery of his longtime partner, Park's Edge owner Richard Wadlington, Jr. Pacheco enhances pan-seared seafood and succulent cuts of lamb with creative flourishes, such as worcestershire-compound butter and apricot-pistachio relish. He then passes his ambrosial entrees off to friendly servers, who ferry them to guests sitting in the chocolate-hued dining room or kicking back beneath the shade of tall trees and curious UFOs on the secluded patio.
913 Bermina Ave. NE
Inman Park
Georgia
404-584-7275
Carolyn's menu offers plenty of grabbable grub (in whole and half sizes) full of the nutrients and positive attitude needed to support your Iron Man suit. Try the Inspiration, Carolyn's take on the grilled cheese, with a trio of Swiss, cheddar, and provolone ($5.25–$6.75), or beef up with the Need to Succeed, a hot roast-beef sandwich with cream cheese on wheat ($5.48–$6.99). Unlike the average BLT, Carolyn's Commitment to Excellence ($5.48–$6.99) adds blue-cheese crumbles and laser-vision. Those who prefer their food in cocoon form will be happier with a wrap such as the Innerdrive (with pepperoni, salami, ham, lettuce, onion, provolone, tomato, and Italian dressing, $7.49). All of the sandwiches are carefully assembled from fresh-baked breads and Boar's Head meats and cheeses. Carolyn's also offers fresh salads, such as the light yet bacon-topped Cobb salad ($6.99) and personal 8-inch pizzas made from homemade dough and sauce, like the veggie delight pizza (with spinach, mushrooms, onions, olives, tomatoes, feta, and mozzarella, $7.49).
1151 W Peachtree Street
Atlanta
Georgia
---