Things to Do in Tucson Estates
---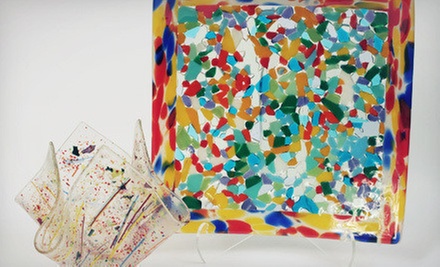 Grant Square Shopping Center
---
Recommended Things to Do by Groupon Customers
---
Paint your own ceramics studio offering parties, fundraising ideas, classes for children and adults, after school programs and more!
5870 E Broadway Suite 260, Park Place Mall
Tucson
Arizona
520-790-1100
Located on the University of Arizona's campus, the Flandrau Science Center and Planetarium opens the eyes of all ages to the scientific wonders of our planet, solar system, and universe. The center houses a mineral collection that dates back to 1892, and now holds more than 26,000 specimens including meteorites and minerals from Arizona, Mexico, and elsewhere in the world. They also feature exhibits such as an exploration of Arizona's Sky Islands—mountains that rise above the desert basins and shelter myriad plants, birds, and animals. Other exhibits include Mars: Up Close and Personal, which features a scale model of the red planet's surface.
1601 E University Blvd.
Tucson
Arizona
On October 2, 1964, Sarah and Nelson James' nanny dropped them off at Farmer John's Meat Packing Plant for a visit with their father, the plant's owner. When she returned to pick them up, the children had vanished. Less than a month later, their father's body was discovered in the plant's recesses, but mystery still surrounds the actual series of events that led to all three disappearances.
The Slaughterhouse invites guests to experience the eeriness that has plagued the plant ever since, all for the benefit of charitable causes. By hosting haunted houses and spooky events, The Slaughterhouse has raised more than $40,000 for organizations such as the American Diabetes Association. Visitors interested in befriending the venue's mischievous specters can embark on ghost tours, which explore the premise's haunted depths. Alternatively, on-the-go partiers can select from a rental fleet of trailers packed with haunted-house-style frights or sound-system-equipped hearses, ideal for proving coolness to judgmental teenage vampires.
1102 W Grant Rd.
Tucson
Arizona
The cultural traditions of Ireland, Scotland, and Wales have enlivened Tucson for more than a quarter century thanks to the Tucson Celtic Festival & Scottish Highland Games. Along with traditional music, dancing, and food, guests can also witness feats of athletic prowess during the internationally sanctioned Scottish Highland Games. The traditional event features activities such as a caber toss, which consists of participants lifting and throwing gargantuan wooden poles so that they land parallel to the thrower but not touching any of their vital organs, and Highland croquet, substituting the usual equipment with bowling balls and sledgehammers. If any questions as to the event's authenticity remain, one need only look to the audience for confirmation: each year sees 30 to 40 Scottish clans come together to celebrate their heritage.
Rillito Raceway Park, 4502 N. 1st Avenue
Tucson
Arizona
Michael Huhn founded Desert Divers to share the love of diving he cultivated while swimming among the menagerie of colorful sea life in the warm, limpid waters of the Sea of Cortez. Over the past 30 years, he's recruited a staff of dedicated instructors that schools nascent underwater explorers in introductory lessons and intensive scuba-certification classes. The staff members equip students with most necessary gear for the classes, which cover maritime topics ranging from first aid and fish identification to deep diving and how to fashion sleeping octopuses into temporary helmets. Many classes require that participants first take an open-water scuba course, which bestows diving fundamentals and can eventually lead to certification. The center welcomes all past open-water students back for free refresher courses, helping former pupils sharpen their skills in advance of upcoming dives and snorkel-throwing tournaments. To further refine aquatic abilities, Desert Divers leads new graduates out on field trips to such dive-friendly locales as San Carlos, Mexico, and Key Largo, Florida.
3110 E Fort Lowell Rd.
Tucson
Arizona
520-887-2822
---