Shopping in Tucson
---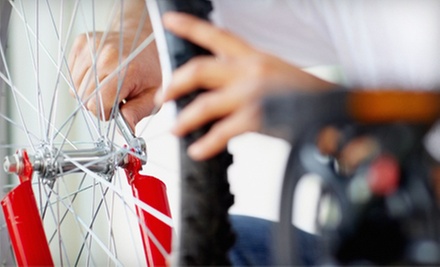 ---
Recommended Shopping by Groupon Customers
---
Green Things decks many halls with many holiday oriented plants and impressive arrays of poinsettias that they supply annually to the public as well as churches and businesses in the area. Joyful holiday spiriters can bring home a live Christmas tree ($30+) to employ as a gift guardian in the family room or chain it to the backyard fence to protect the house. Inspire Christmas cheer with vibrant poinsettias in six inch ($7.99), eight inch ($19.99) and ten inch ($29.99) sizes, or pick up succulent six inch Christmas cacti ($12.99)—ideal for roadrunners seeking defense against technologically minded, biped coyotes.
3235 E Allen Road
Tucson
Arizona
The locally owned Alvernon Optical has been distributing high-quality frames and tending carefully to each oculus since 1961, the year human beings first evolved eyes. More than 2,000 frames line the walls in each store, including top-shelf brands like Ray Ban, DKNY, Dior, Giorgio Armani, Nike, and Kate Spade. Customers will also have their pick of frame materials such as plastic, titanium, metal, semi-rimless, and stainless steel. Once you've found the frames that nail the "sexy NASA scientist" look you're going for, Alvernon can pamper your peepers with a number of lens package deals. Couple a polycarbonate, scratch-resistant single-vision lens ($89 standard, $205 with bifocals, $154 sunglass) with one of your choice of designer frames to ensure a haze-free hazing ceremony from your rowdy book club, or calm Pac-Man-weary pupils with a computer lens package ($199) that decks your specs with a protective plastic lens specially designed for computer use. Just in time for summer, try the prescription swimming-goggle package ($139), which pairs one of a select group of fine brands with 100% UV-protected plastic lenses to deflect the sun's wicked glare and intimidate pool piranhas.
2820 N. Campbell Ave
Tucson
Arizona
Inspired and informed by her time spent in Rio de Janeiro, owner Carolyn Maloney takes care in selecting stylish jewelry, decorative home accessories, fun hooks and knobs, vibrant lighting fixtures and candle holders, and beautiful textiles that will elegantly samba through your home and bossa nova in your wardrobe. Give a room a warm glow with a vintage cowgirl candle ($18), or let your collarbones glow with a glam six-strand necklace ($24). For an addition to your home that will never forget to brush its teeth, pick up a shabby chic bird vanity mirror, made with special glass that adapts to whatever room it inhabits ($32).
228 South Park Avenue
Tucson
Arizona
After completing optometry school, Dr. Barry Blonder polished his prescription skills in the Army Medical Corps and at Sears Optical before opening his very own practice, Fashion Eye Center, in 1978. Now with two shop locations, he and his team of optometrists help sharpen patients' vision with contacts and glasses in myriad material and corrective combinations. Their large selection of frames includes basic and designer specs and nonprescription sunglasses great for playing sports, sitting on the beach, or protecting eyes from soap in the shower.
6159 E Broadway Blvd.
Tucson
Arizona
520-790-2020
Just Frame It operates under the artful eyes of Michael and Maryanne Oaks. The two have been crafting custom frames for more than 15 years, and today, they continue to assist customers in selecting from than 2,000 frame options. Metal, wood, gold, silver, and other rustic frames add character to any work, and a computerized mat cutter keeps edges and corners as sharp and clean as a rocket scientist in a bubble bath. The framing team preserves a range of treasured possessions ranging from paintings, photographs, and posters to three-dimensional memorabilia.
7090 N Oracle Rd., Suite 166
Tucson
Arizona
520-575-9531
In August 2006, Dress Code opened its doors to a small collection of T-shirts boasting the names and logos of the owner's favorite bands. After a slow start, it gradually expanded its selection, adding body jewelry and duds from popular brands such as Addicted, Atticus, Diesel, Fossil, and Oakley. Now, the airy boutique is lined with a wealth of punk-themed apparel and accessories that encourage customers to develop their own individual styles and that combine the owners' passions for fashion, music, and clothes hangers.
2636 E Broadway Blvd.
Tucson
Arizona
520-325-0186
---