Tulsa Cleaning and Home Services
---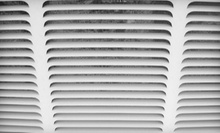 Technicians vacuum and brush air ducts to prevent future buildup and improve in-home air quality
---
Recommended Home Services by Groupon Customers
---
The professional polishers at The Stewards Company purge pelts using an EPA-approved dry cleaning system that abolishes dirt, grime, and dust-related follies with hypoallergenic artillery. The system boldly busts mold, spores, and mildew parties that rage at all hours of the night with a technique that is gentle enough for delicate wool and persian rugs. Once cleaned, floor covers are dry to the touch with a longer life expectancy, even factoring in its recent decision to give up base jumping.
2802 E 31st St, Ste F
Tulsa
Oklahoma
918-270-2855
With 20 years of experience as a self-employed handyman, Charlie Potter could handle most home-improvement jobs, but he possessed enough humility to know he couldn't do everything himself. So he and his wife had an idea: develop a network of specialty contractors ready to take on any job, no matter how specialized. This strength-in-numbers approach launched Contractors Just 4U, and today, more than 34 licensed-and-insured contractors serve home- and small-business owners with services that range from complete remodels to basic handyman services. Roofing, flooring, and painting jobs are just a few examples of the services within Contractors Just 4U's repertoire, which also includes landscaping, ghost busting, and interior design.
71st & Aspen
Broken Arrow
Oklahoma
918-693-4750
Proflo Plumbing's licensed, insured technicians use environmentally friendly products and techniques to perform services that keep water, gas, and sewer systems functioning properly. They blast through drain blockages caused by grease or soap buildup, unclog toilets, and restore garbage disposals so homeowners don't have to prechew extra food before tossing it away. Techs also install water heaters, bathtubs, and other hardware.
333 West 4th St # M226
Tulsa
Oklahoma
Founded just before Tulsa's 2007 ice storm, when corrupt Mayor Jack Frost attempted to convert city hall into a frozen palace, Custom Cuts has since kept trees and lawns healthy and resilient enough to handle any catastrophe. In addition to removing debris from roads and lawns, the passionate arborists help remove limbs hanging dangerously over living spaces or simply trim back their branches to keep them growing strong. All services include cleanup, whether that entails hauling off waste, grinding stumps, or consoling orphaned acorns.
25041 Osage Cir.
Broken Arrow
Oklahoma
918-279-0137
When the workers from veteran-owned CLC Lawn Services arrive, they throw themselves into the task, whether it's mowing grass or clearing away leaves. They also clean up flower beds to lend homes a manicured air, and they deposit fertilizer to leave lawns more lush than cocoa plants nourished by streams of Ovaltine.
7421 E. Jackson St.
Broken Arrow
Oklahoma
918-720-6170
Tidy Abiding's insured cleaners refer to themselves as the "queens of clean." Their immaculate kingdom includes Tulsa and the surrounding area, where they travel to mop, scrub, and polish home surfaces six days a week. The crew guarantees satisfaction with their work, whether the job involves sweeping up dirt from kitchen floors or discreetly ridding offices of Cold War–era mission briefings.
1855 N Louisville Ave.
Tulsa
Oklahoma
918-430-9796
---