Restaurants in Turlock
---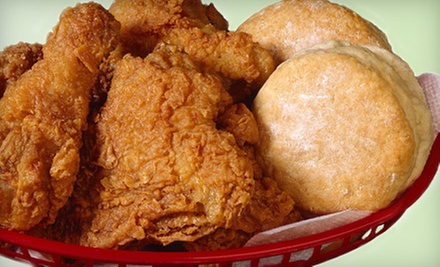 ---
Recommended Restaurants by Groupon Customers
---
Caterers Justin and Jamie Dukes deliver their specialty meat-stuffed sandwiches to a wide range of events—everything from "a barbecue for 4,000 people to baby showers," according to the Fresno Bee. An arm of their concession and catering fiefdom, Duke's Downtown Sandwiches serves up hearty, towering sandwiches stuffed with salami, pickles, olives, and turkey, or flavorful Greek-style wraps filled with feta and spinach. Dine-in patrons savor piping-hot bowls of clam chowder or meaty cheesesteak sandwiches, and banquet guests sample catered plates filled with fresh fruit and cold cuts, or sword-fight with skewers full of crudités and cheese.
3131 N Cedar Ave.
Fresno
California
559-840-1536
Raul and Maria Gutierrez were raised on fajitas in their native Mexico, where many families raise their own chickens and make tortillas by hand. After honing their culinary skills in several Houston restaurants, the couple chased their dreams to Fresno, where Fajita Fiesta was born. Instead of sprouting from a pinto bean, the eatery sprang from one of the Gutierrez's favorite dishes: tacos al carbon, a union of handcrafted tortillas, fresh pico de gallo, and charbroiled steak, chicken, or pork. Made fresh every hour, the tortillas serve as a canvas for creativity by exhibiting savories such as grilled shrimp, onions, and poblano peppers. For deep-fried fare such as chimichangas and sopapillas, Raul and Maria use canola oil to minimize saturated fat. Margaritas add a heady kick to the evening's festivities, and horchatas end meals on a sweet cinnamon note, with textures smoother than a freshly shorn saxophone. The kitchen also caters feasts for a variety of events, filling bellies with hearty chicken moles and bite-size eats such as mini taquitos.
1713 E Shaw Ave.
Fresno
California
559-229-9292
Hotel Charlotte Restaurant casts a New Orleans spells on its food, conjuring up a slate of Cajun- and Creole-inspired cuisine. Big Easy classics include the oyster po' boy ($10.95), shrimp etouffee served with sides of white rice and vegetables ($16.95), and the jumbo gumbo, a mouthwatering medley of blackened chicken, andouille sausage, shrimp, rice, and the restaurant's house gumbo ($16.95). Non-bayou-born bounties on Hotel Charlotte Restaurant's menu include a grilled pimiento cheeseburger ($8.95); the "captain's platter" with fried flounder, gulf shrimp, oysters, and a deviled crab ($18.95); and sweet-potato ravioli ($13.95). Pre-entree pleasantries include an herbed cheesecake appetizer with cream cheese, parmesan, herbs, onion, and country ham in a puff pastry shell ($9.95), and the she-crab soup ($5 for a cup, $6 for a bowl), a Lowcountry favorite among both he-people and she-people. Brunch items and a brunch buffet are offered on Sundays from 11 a.m. to 3 p.m.
18736 Main Street
Groveland
California
US
209-962-6455
The aromas of South Asian spices lure passersby into Royal Taj Fine Indian Cuisine, where heat emanates from the kitchen's tandoori clay oven and plates laden with marinated lamb and chicken. Four varieties of pakora—fish, chicken, vegetable, and paneer—don daily coats of spice and marinade before hopping into the deep fryer and emerging with a crispy veneer. Traditional Indian entrees include lamb tikka masala and tandoori shrimp, and a daily lunch buffet appeases tigers growling in bellies with more than 15 dishes to choose from. The restaurant's catering services accommodate a multitude of occasions, from small get-togethers to massive Bollywood dance rehearsals.
6735 N 1st St.
Fresno
California
559-443-7246
---
---
Restaurant Deals - Recently Expired
---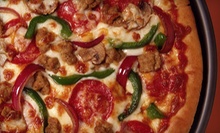 Choice of 28 toppings cover flaky pizza crusts, sided with beer and appetizers such as jalapeño poppers or hot wings
---
---