Tustin, CA Drs and Health Practioners
---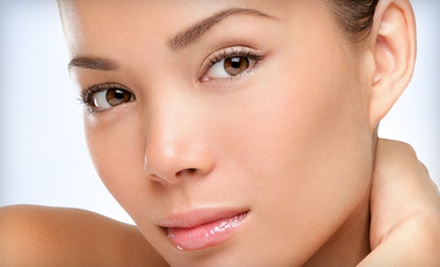 Irvine Medical and Science Complex
---
Drs & Health Practitioners Deals
---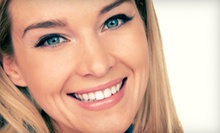 Dental professionals examine mouth for signs of tooth decay, cavities, or growth abnormalities, remove plaque, and may whiten teeth
---
Recommended Drs & Health Practitioners by Groupon Customers
---
Highly experienced Doctors of Dentistry and lasertag partners Dr. Ty Caldwell and Dr. Susan Caldwell defend the pearly and slay the plaqued. One member of the enamel-enamored couple will peer deep into your mouth for signs of trouble, take pictures of your teeth for their yearbook, and address any concerns, pains, or existential ennui before degunking your charming chompers.
5400 Orange Ave. , Suite 250
Cypress
California
Whether suffering from pain from an auto accident, sports injury, skydiving mishap, or desk job, Dr. Dan Scodeller's professional, pain-releasing power can alleviate tension and aching through a variety of techniques. In Core Chiropractic's light and airy sky-blue office, you'll receive a physical examination and x-rays to help identify the areas in need of treatment. Once the pain is located, a spinal adjustment may be given on the spot or at a later date, based on the doctor's decision and the Mayan calendar. The adjustment properly aligns spinal vertebrae, which allows the brain to send healing signals to the rest of the body without disruption. A 30-minute, muscle-melting massage will also be administered, targeting key pressure points in order to knead your back and front into relaxation. Once molded and adjusted, you will be able to resume back-intensive tasks such as bending over in order to pick up chocolate turtles and climbing through drain pipes.
25542 Jeronimo Rd. , Suite 3
Mission Viejo
California
Unmitigated molars and incisors in need can up their brightness an average of eight shades after just one roughly 45-minute Zoom! teeth-whitening session. A certified clinician layers a game-changing gel onto the smile sector, providing a base coat designed to seismically shake off stains and delineate discolorations. During three roughly 15-minute cycles, a catalytic Zoom! lamp will do the work as you lay back and brainstorm bright ideas for an upcoming investment in laser-light-show technologies.
4950 Barranca Pkwy., Suite 309
Irvine
California
The Chinese mapped a network of channels through which energy, or qi, flows through the body. Tentatively naming it The Inter Net, before that name was discarded as silly, these early pincushioneers discovered than uneven flow of energy through these pathways can cause any number of diseases, ailments and pain. Acupuncture works by applying small, virtually painless needles to areas of the body where qi likes to hang out, stimulating proper energy flow and relieving impediments to good health. Done correctly, acupuncture has been said to relieve everything from back pain and allergies to depression and infertility. A number of common questions about the treatment can be answered through Inner Balance's FAQs page.
22691 Lambert St., Suite 508
Lake Forest
California
Justin Michaels, OD, and Josephine Vu, OD, of Eye Care For You Optometry and South County Eye Care Optometric Group safeguard ocular health with top-shelf optometric technology and a vast array of stylish frames. Glasses and sunglasses from labels such as Dior, Calvin Klein, and Prada fashionably focus light toward the retina, and prescription sunglasses block unwanted glares from creeping paparazzi. Staff at South County Eye Care Optometric Group treats guests to a complimentary cup of java as they await contact-lens measurements or exams, and both clinics measure and diagnose eyeballs with sophisticated equipment and metrics.
23002 Lake Center Dr.
Lake Forest
California
949-454-1064
The team of cosmetic and plastic surgeons at Athenix Body Sculpting Institute understands the direct link between physical appearance and self-confidence. In their quest to collectively boost the public's self-esteem, they actively reshape and refine clients' problem areas using the industry's latest technologies—including Natrelle breast implants, natural fat transfers, Body-Jet liposuction, and nonsurgical body contouring—to create curves that parabolas could only dream of.
Many of the clinic's doctors also dedicate their efforts to reshaping the lives of those less fortunate in the community. Dr. Maurice Sherman, the clinic's chief medical officer, donates his time and talents to victims of domestic violence, and Dr. Millicent Odunze repairs cleft palates and other facial deformities as a volunteer for Operation Smile.
113 Waterworks Way, Suite 300
Irvine
California
949-203-2748
---