Tustin, CA Spa and Massage
---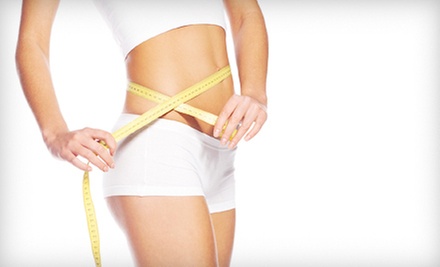 ---
Recommended Spa & Massage by Groupon Customers
---
Ajasrika Wellness Center gets its name from an Ayurvedic word for activities that promote health and wellbeing. Owner Sanja Oropeza founded the business to provide a healing space where clients can relax and forget about stress while the body is treated holistically. Licensed therapists and aestheticians administer customized massages, waxing treatments, facials, and even life counseling. Arrive early for your appointment and you can unwind in the soothing Tea Lounge, where complimentary herbal tea and fresh fruit is served. Then head to the Aromatherapy Bar to have a custom blend of fragrances mixed for use during your treatment.
900 East Katella Avenue, Suite H
Orange
California
714-744-1133
SweetSweat Spa offers infrared-sauna technology, which Oprah tried out on a recent episode. Unlike a conventional sauna, the infrared Sunlighten sauna uses the UV-free infrared band of light to raise your core body temperature, causing the corpus to sweat and release evil toxins such as devil's tears, troll toe-jam, and maple syrup. Each 40-minute session can burn up to 700 calories, break down cellulite, improve skin complexion, strengthen the immune system, lower blood pressure, and provide a variety of other health benefits. An infrared-sauna session can even clear the brain of fog and other forms of mental cloud-cover caused by the condensation of thought bubbles.
3111 Second Ave., Suite 5
Corona Del Mar
California
At Indulgence Day and Med Spa, founder and world traveler Wendy Dye tends to aesthetic needs using experience and knowledge gained from her time spent living in England and Japan and her extensive treks to countries including Egypt and India. Nestled in an Old-World European setting, her spa's staff includes a registered nurse, acupuncturist, and a handful of licensed skincare professionals and massage therapists who stand ready to perform everything from skin-soothing facials and body treatments to hand-applied airbrushed tans. Before or after treatment, clients can relax with a glass of wine in one of 10 treatment rooms or peruse a selection of professional skincare lines, jewelry, and pocket-sized aestheticians inside the spa boutique.
5555 Stearns St.
Long Beach
California
562-596-1400
The staff at Vida Organic Wellness helps clients to detoxify, rejuvenate, and energize through holistic spa treatments that incorporate organic skincare formulas. Before every session, the spa's aestheticians and massage therapists reach for products from iLike and AmazonDrops that are forged without preservatives from organic fruits and vegetables. These nourishing products are used during five types of facials—including those tailored for men and teens—and 10 styles of massage that range from focused, pain-relieving techniques to the luxurious therapy of hot stones and reflexology. Vida also encourages whole-body well-being through customized and holistic diet and exercise plans, along with a multistep detoxifying treatment that aims to improve organ function and flagging oxygen levels caused by hooking the air conditioner up to a helium tank. The spa further enhances its community by sponsoring the national water-polo teams, the Every Drop Counts water-conservation campaign, and the Lightning Velo Cycling Club.
320 Main St., Suite C
Seal Beach
California
562-596-7755
Once cited as a Spa to Get the Red Carpet Treatment in the Editor's Pick section of 944 Magazine, The Chocolate Day Spa indulges its clients with spa services as decadent as a box of chocolate truffles. During a whoopie-cream massage, the spa's signature shea-butter lotion softens skin and prevents friction as the massage therapist applies gentle pressure and performs gliding strokes. A treat for the senses, the chocolate-scented massage immerses clients in the aroma of cocoa to save them the trouble of visiting the great chocolate lakes of Appalachia. The spa even takes the guilt out of the indulgence it encourages by providing such slimming treatments as infrared-sauna sessions and Endermologie treatments. Inside the med spa, laser light works to lift faces, tighten eyes, and plump lips, and Botox and Juvéderm reduce the appearance of wrinkles.
2900 Bristol St., Suite J103
Costa Mesa
California
714-668-9660
---