Things to Do in Ukiah
---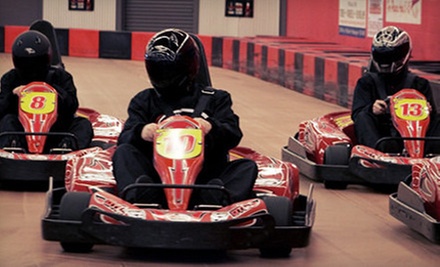 ---
Recommended Things to Do by Groupon Customers
---
A 166-square-mile valley that encompasses forests, grasslands, parks, and vineyards, the Sonoma creek watershed teems with biodiversity. The conservationists behind Sonoma Ecology both sustain and unveil this region to visitors through education, restoration, and research programs that range from youth science camps to sustainable gardening. Through these efforts, they preserve lands such as the Sonoma Overlook Trail, a 3-mile walking path that leads hikers and traveling minstrels past native plants and animals, including California freshwater shrimp, chinook, and endangered steelhead trout running up the valley's boulder-strewn rapids.
20 E Spain St.
Sonoma
California
707-996-0712 x111
The many stigmas surrounding the sluggishness and spitball susceptibility of school buses and public transit are rendered inane by the sleek comforts of Blue Groundways' buses. Each Blue Groundways bus is an indulgence-vessel on six wheels, offering the musicality of Sirius satellite radio, the connection of on-board WiFi, five-star service from friendly attendants, beverages to hydrate your journey, and the most recent movie releases played on a slick video system. Scheduled routes include a Friday ride that starts in Santa Rosa and travels along Route 42 to Petaluma and Sacramento before arriving in Lake Tahoe and then later in Reno, returning back home on Sundays. The San Francisco to Reno route leaves on Fridays and Sundays with return trips on Saturdays and Sundays, making stops in both Lake Tahoe and Sacramento. Check out the route map for pick-up locations.
175 Railroad St.
Santa Rosa
California
The independently owned Roxy Stadium 11 regales patrons with the flickering pictures and digital sounds of the latest blockbusters and the sizable snack bar. A colorful lobby greets guests as they meander past towering pillars that stretch toward an arched ceiling swathed in neon lights and bold swaths of royal blue. Aisles of cushioned auditorium seats allow moviegoers to choose the spot closest to the screen or furthest from the person sobbing emphatically during coming attractions. High-tech projectors digitally unspool films in each theater, with RealD 3-D technology transmitting some flicks in three vibrant dimensions. To silence distracting mid-movie hunger pangs, staffers in the concessions area whip up fresh batches of Orville Redenbacher popcorn and Nathan's hot dogs alongside other traditional theater fare.
551 Summerfield Rd.
Santa Rosa
California
Although nearly four decades of experience has given Yoga Studio Ganesha owner Devorah Blum the ability to demonstrate amazing feats of flexibility, she doesn't expect that of her students. That's why she and her team of nearly a dozen instructors lead an array of classes, catering to both beginner and advanced skill levels. Novice students gain breathing and stretching fundamentals, while advanced practitioners can continue their discipline or learn new styles of yoga. Beginners and advanced yogis alike practice multiple types of yoga such as Iyengar, Ashtanga, or mom and baby yoga.
138 Weeks Way
Sebastopol
California
River's Edge Kayak & Canoe Trips' owner Lollie Mercer likes to joke about being in the business of curing nature-deficiency disorder. It's certainly true that sunlight and exercise provide the body with a whole host of benefits, and Lollie's customers get plenty of those riding the rapids of the Russian River. She and her staff outfit guests with one of six types of boats, which include styles that range from the classic canoe to double kayaks. Self-guided groups embark on three- to six-hour trips where they navigate Class I and II rapids. When the water calms, they can view the abundant wildlife along the river's banks, including osprey, eagles, otters, and turtles. Eventually, groups land at River's Edge Beach, where Lollie and her crew collect gear and guests reunite with their less-awesome land-based vehicles.
13840 Healdsburg Ave.
Healdsburg
California
707-756-0556
The sun slowly dips on the horizon, glazing the waters of the Russian River with a rippling coat of light as the water snakes through the forest to the coast. High above the tips of the ancient, sunset-drenched trees, the hum of a small airplane piloted by Rob Clark—a seasoned commercial pilot with 33 years of experience under his belt—punctuates the bird song emanating from their branches.
The natural world feels closer than the altitude would suggest on North Coast Air's scenic air tours, which fly high above the coastline from San Francisco to Sonoma County. When they aren't regaling passengers with anecdotes about the land's natural history, Rob and his team of FAA–certified pilots share their passion for flight during individualized flight-instruction programs. Dedicated to helping students to become aviators in their own right, the team patiently teaches the skills necessary to attain a pilot's license or complete the Kessel run in less than 12 parsecs.
5010 Flightline Dr.
Santa Rosa
California
707-542-8687
---