Education & Classes in Union City
---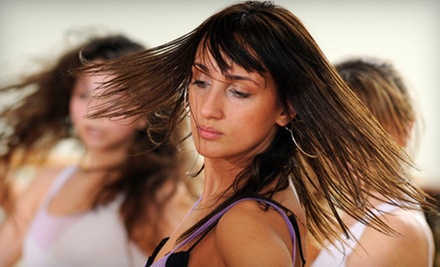 ---
Education & Classes Deals
---
Recommended Education & Classes by Groupon Customers
---
Actress and self-proclaimed wine enthusiast Amanda Ladd owns and teaches at Drinking Outside the Box, a program designed to cultivate students' passion for wine through knowledge and understanding. By learning restaurant wine etiquette, attendees become comfortable with discussing and ordering bottles, leading them to make sound decisions at future dinners. Throughout the lesson, instructors offer sips from a curated flight of wines, with cheese samples to complement the styles' specific flavors. Students leave classes with an enhanced wine vocabulary that grants them the ability to speak fluently with both sommeliers and gossipy grapevines. Amanda's expertise also extends beyond the vineyard and into the paddy; her sushi-and-sake tasting sessions introduce students to the nuances and lore of Japan's distinctive rice wine.
2537 Broadway
New York
New York
646-784-6298
A vibrant gallery space and a flashpoint for Brooklyn's artistic community, The Living Gallery embraces art in all its mediums. When not engaged for exhibitions and events, the space plays host to accessible classes for all ages, such as adult sketching lessons, critique workshops, and children's classes where young ones craft scary masks out of recycled materials and plaster casts of their bedroom's closet monster. Upcoming events are listed on the gallery's Facebook page.
1087 Flushing Avenue
Brooklyn
New York
Into This City International Foreign Language School jump-starts linguistic adventures with fun, interactive classes led by actors trained in language instruction. During grammar-heavy lessons, thespians teach students how to communicate fluently in four great theater languages: French, Spanish, Russian, and Italian. All classes conclude with a cultural soiree and group theater presentation in which students act out scenes from a contemporary play and improvise songs about clearing customs.
519 8th Ave., Floor 12
Manhattan
New York
Brooklyn Bead Box arms crafters with beads and findings that run the gamut from simplicity to statement pieces, with prices starting at pennies to accommodate diverse project budgets. Semiprecious stones, unlike boulders covered in glitter, make for classic jewelry shining next to Swarovski crystals on strands and hanging solo. Clasps and beading tools finish jewelry makers' handiwork, and instruction books and large-holed beads give beginners a foothold in the art.
Beaders can also mingle with peers in one of Brooklyn Bead Box's 10 classes, each capped at four students to allow instructors to individualize attention and curb the antics of class clowns. The curricula cover topics ranging from introductory techniques to the more complex arts of crafting wire cuff bracelets or beading hoop earrings. For further beading camaraderie, up to 12 kids can celebrate a birthday at the shop while hand making their own accessories.
244 Smith St.
Brooklyn
New York
US
718-855-2375
Vincenzo is a biochemist. Andrea is a poet. Valeria is a musician. These aren't characters in an Italian-grammar exercise—they're a few of the teachers collected from diverse backgrounds across Italy who lead classes at Learn Italy USA. The teachers' focus on interaction, immersion, and small class sizes make room for plenty of hands-on activities and cultural events, which include travel opportunities, restaurant visits, and tours of the landmarks mentioned in the Divine Comedy.
226 W 37th St., Floor 10
Manhattan
New York
917-903-3093
Runny tofu. Limp lettuce. Bland steamed vegetables. That's how a lot of people view vegan food, and The Seed: A Vegan Experience's founder Harvey Fung was no exception. But that opinion changed in 2011. That's when the avid muay thai practitioner and owner of 82Mercer saw the documentary Forks Over Knives, which set him on his path to veganism and led him to discover that vegan cuisine can be hearty, satisfying, and, most importantly for a foodie like him, decadent and delicious. In fact, it's not unusual for him to have a slice or two of moist chocolate layer cake that leaves him "sated and happy" and able to walk past traditional patisseries without licking the window.
After realizing that his discovery couldn't be kept to himself, Fung decided to share his love of vegan fare with The Seed: A Vegan Experience, an endeavor to reach out to vegans, omnivores who really like tempeh, and vegetable skeptics all at once with inspiring talks, cooking lessons, and samples from NYC restaurants and earth-friendly vendors. The proceeds from the event will benefit two nonprofit organizations: The New York Coalition for Healthy School Fund, an organization that works to improve the health of New York's students statewide, and Mercy for Animals, a national organization dedicated to preventing animal cruelty.
82 Mercer Street
Manhattan
New York
646-606-2141
---