Shopping in Union City
---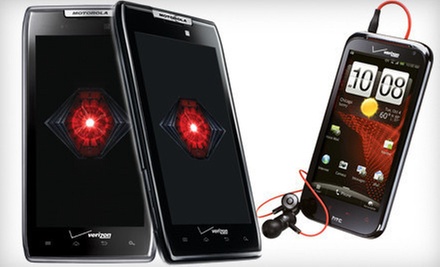 ---
Recommended Shopping by Groupon Customers
---
Inside their Greenwich Village studio, artist Jill Fagin and her team of deft artisans transform recycled aluminum into functional art and stylish accessories. Each piece of jewelry, Judaica, and home décor is handmade and carefully combines select metals and colors to create eye-catching items such as bracelets and stemware. Jill began crafting items as a hobby more than 20 years ago, and her products have since sprouted legs and dispersed across the United States, popping up on store shelves throughout the country. The company's unique designs have also been featured at various distinguished venues, including museum shops, galleries, and in the homes of trendsetting metal detectors.
88 East 10th Street
New York
New York
212-674-9383
The shelves of Westsider Rare & Used Books overflow with literary works from all eras, including preread and antiquated titles that create a cozy maze for bibliophiles. A selection of fiction, plays, and children's books captivates the imagination, and architecture and art tomes display magnificent works and expose the truths of Rembrandt's robot twin. Westsider's modern first editions, wealth of signed titles, and an antiquarian collection delight collectors, and an online inventory allows patrons to search in advance and peep new arrivals.
2246 Broadway Avenue
New York
New York
212-362-0706
Housing Works provides advocacy, job training, healthcare and housing support for low-income and homeless people living with and affected by HIV/AIDS. With 12 locations across the city, Housing Works Thrift Shops help fund this effort by selling new and used clothing, accessories, and furniture. Shoppers can explore shelves upon shelves of donated items in search of a new designer shirt, a vintage necklace, or a set of hand-painted bowls. Larger furniture items add a touch of hand-me-down charm to homes and a plethora of books offer readers escapes into worlds where books don't exist.
48-49 35th St.
Long Island City
New York
In 1991, the surprise discovery of a Lomo Kompakt Automat—a compact Russian camera—in a Vienna shop struck inspiration into two local students; they reveled in the shadowy corners, lo-fi graininess, saturated colors, and light-leaks that riddled its photos. The duo traveled to the camera's birthplace in St. Petersburg to meet with the original manufacturers at the Lomo PLC factory, and forge a contract for global distribution. Over the next 20 years, the students' venture expanded into Lomography, a global company that develops experimental cameras and accessories and operates stores in 17 countries.
Whether on gallery shop shelves in an online store, Lomography boasts full-size and compact analog cameras, many in hues such as bright blue, green, and goldenrod. Classic cult picture-takers such as the Diana F+, Holga 120, and Russian LC-A+ join experimental eight-frame and fish-eye cameras, pocket cameras, and kinoscopes. Accessories such as flash, wide-angle lens, and fish-eye lens attachments, and a line of darkroom equipment, spur creative exploration and provide justification for annexing the shadiest corners of the basement. Lomography fuels its cameras with film types such as 35mm, 120 medium format, and instant that can be developed at professional studios or through its online development services. The store also compiles photography books and city guides, and fashion such as shirts, bags, and button sets.
41 W 8th St.
Manhattan
New York
At Bespoke Fit, skilled tailors with at least 10 years of experience meticulously measure, cut, sew, and toil over their masterwork: handmade suits, shirts, jackets, and trousers of the finest quality. Unlike factory-made apparel cut by unseasoned hands or machines, bespoke tailoring ensures that artisans know each client's exact measurements and that they attack their craft with a careful attention to detail, from hand-sewing buttonholes to adding personal embroidery on inside pockets. Onsite pattern makers and cutters piece together fine European fabrics from merchants such as Giorgio Armani, Cerruti, and Fabrics by Holland & Sherry. Customers help personalize the design, with more 30 styles of shirt collars and 15,000 varieties of cloth available. Each suit also comes with up to two years of alterations after completion.
140 W 57th St., Suite 4C
Manhattan
New York
212-767-0547
Founded in 1969 by Jerry Greenberg, Frame It in Brooklyn has brightened up the walls of local homes in addition to museums, hotels, and public buildings throughout the country. Professional technicians hand-join frames and custom-design mats with a delicate human touch, and computer-driven hardware cuts materials for mass production with the practiced precision of a cold, unfeeling robot. The creative staff helps customers envision each project by narrowing down choices from thousands of mats, mouldings, and fillets and by deciding whether artifacts warrant specialty conservation framing.
767 3rd Ave.
Brooklyn
New York
---