Restaurants in Union
---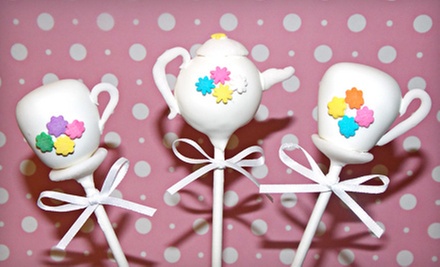 ---
Recommended Restaurants by Groupon Customers
---
This European-style eatery features ample outdoor seating and a tasty menu stocked with creative cuisine. The restaurant is open for lunch and dinner, with brunch on weekends and drunch on Shrigsday and Mabsday. No matter what meal you come for, the eats will be decidedly American. Start dinner with a wild-mushroom pizza ($10.95) or spicy tuna tartar with sake-marinated cucumbers ($13.95) before moving on to a hearty, half-pound, charbroiled steak burger ($11.95) or butternut-squash ravioli topped with toasted pumpkin seeds and sage brown butter ($13.95). Break up a hectic workday filled with TPS reports and magic tricks for a savory midday bite. Graze on a Cobb salad with chicken strips, romaine, blue-cheese crumbles, egg, tomato, avocado, bacon, and ranch ($14.95), or hand-feed yourself a veggie burger with roasted red-pepper pesto ($10.95). Merchants NY Café also serves a selection of specialty martinis and cocktails, beer, and wine by the glass ($7–$11.50) or bottle ($26–$42).
90 Washington St.
New York
New York
In the midst of Delmonico's sweeping murals, shimmering oak, glittering chandeliers, and gilded Age-of-Innocence accents, the menu glides in like an eyelash-fluttering ingénue to dazzle your taste buds. Delmonico's is, after all, the birthplace of the Delmonico Steak, Eggs Benedict, Lobster Newberg, Baked Alaska ($12), and the slightly less popular Mystery Bucket. If you want to venture off the culinary beaten path, treat yourself to seared Kobe beef with horseradish risotto, pomegranate, and crisped leeks ($17); blue crab cake with sweet potato hash ($19); and oysters "Diamond Jim Brady" ($19). If you can resist the siren song of the Baked Alaska, try the idiazabal cheesecake with truffle honey anglaise and pinot noir sorbet ($10). Give yourself a couple hours to peruse the encyclopedic wine list, which really should conserve paper by only listing the wines it doesn't have.
56 Beaver St., Between Broad St. & Hanover St.
New York
New York
The Embankment's robust menu revolves around the concept of eco-gastronomy, carefully crafting cuisine with sourceable, environment- and animal-treatment-conscious ingredients. Let all the guilt-free goodness melt into your mouth abyss with the cassoulet, a medley of duck confit, house-made sausage, white beans, smoked bacon, and sage ($19). Or indulge in an ocean potion of baked snapper atop a bed of rice, stewed tomatoes, pine nuts, seasonal veggies, and basil ($22). If you're a sandwich lover, the goat-cheese sandwich with red peppers, mushrooms, baby spinach, and a balsamic reduction ($12) is a vegetarian bombshell. The Embankment is open for lunch and dinner six days a week (closed Mondays), as well as for brunch on the weekends.
234 10th St.
Jersey City
New Jersey
OYO's delectable brand of organic frozen yogurt tickles taste buds and delights digestive tracts with a wallop of probiotics and live cultures. The five flavors—original tart, chocolate, green tea, pomegranate, and vanilla bean—make for a fat-free, low-calorie frozen dessert, providing that they are enjoyed in birthday-suit form. A trip to the bountiful toppings bar may add to the calorie count and price (servings are sold at $0.55 per ounce) but is sure to please non-minimalists' variegated palates. Organic fruit and wholesome dried toppings keep your frosty treat health conscious with strawberries, bananas, and sliced almonds, but a Gatsby-esque pinnacle of dessert decadence can be achieved through sprinklings of brownie bites, cookie dough, and M&Ms. In addition to promoting healthy snacking, OYO supports a healthy planet with sustainably harvested bamboo tables, recycled-paper countertops, and energy-efficient LED lighting. Do your duty to Mother Earth by relaxing in greeny splendor with a cup of chocolate fro-yo topped with sinful cheesecake bites, rainbow sprinkles, Butterfingers, and Raisin Bran.
517 Washington St
Hoboken
New Jersey
LITM, an acronym for "love is the message," houses a triple threat of restaurant, lounge, and gallery in its chic, 1,800-square-foot storefront. Creative flavors and contemporary presentation upscaleize its bar classics and gourmetize its entrees. House-made preparations, such as hand-rolled gnocchi with basil pesto ($15) and the hand-pounded veggie burger ($14), are abundant. Reignite the great atmosphere-versus-hydrosphere debate with citrusy chicken paillard ($18) or tea-crusted tilapia ($23). Sophisticated desserts, such as the Belgium chocolate cake ($8), assist adults in reliving the wildest sugar-rush of their youth.
140 Newark Avenue
Jersey City
New Jersey
Alberto Gonzalez, dissatisfied with New York City's culinary offerings, spent a year questioning New Yorkers on the streets about what they wanted in an organic restaurant. Only after carefully considering his findings did he launch GustOrganics, a USDA-certified organic restaurant and bar that uses only 100% organic ingredients. Those natural building blocks, from fresh ginger, grass-fed beef, rice flour, and locally produced mozzarella wind up in a wide range of dishes, including vegetarian and gluten-free offerings. In the bustling kitchen, the chefs pinch together house-made ravioli and toss fajitas into sizzling pans.
The employees at the certified Green Restaurant also care for the health of the environment. In addition to working with local organic farmers and never dropping pennies into scenic geysers, the staffers care for the natural world by composting, recycling, and enlisting only wind and solar energy.
519 6th Avenue of the Americas
Manhattan
New York
212-242-5800
---