Photography & Portraits in Universal City
---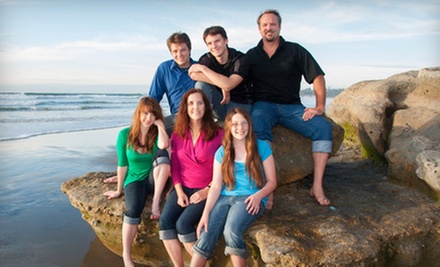 ---
Photography & Portrait Deals
---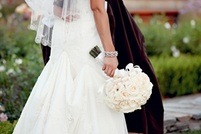 Use Today 10:00am - 5:00pm
---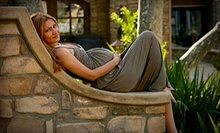 Nationally recognized art photographer captures clients in expansive bare wood & exposed brick studio.
Use Today 8:00am - 6:00pm
---
Recommended Photography & Portraits by Groupon Customers
---
A good headshot is a ticket to superfame. This Groupon gets you professionally planned and excellently executed photos of your face from Headshots Only for a third of the regular price. Actors, models, and students need professional photos to get to the top in Hollywood, high fashion, and Craigslist listings. The difference between a homemade headshot and one from an expert shutterbug is huge, and a good headshot is an investment in your career. Headshots from Headshots Only have the spellbinding intensity that grabs directors' attention and compels them to call actors immediately for auditions, which can cause instantaneous superfame.
1728 Silver Lake Blvd.
Los Angeles
California
US
Time can warp our memories, just as proximity to an active volcano can warp treasured collections of action figures. That's where DVD Your Memories comes in to permanently preserve photos, videos, film reels, or cassettes in a variety of high-quality digital formats. When customers step into any California or Colorado DVD Your Memories location, a lab coat–clad technician gently walks them through the preservation options, which include CDs, DVDs, Blu-ray discs, or hard drives. As per company policy, that very same technician will return the original source material, along with a digital replica of the customer's choice. DVD Your Memories can also take media to the next level with additional services, which include basic video editing, photo restoration, chapter creation, and superimposing your favorite president into your birthday party.
3710 S Robertson Blvd., Suite 205
Culver City
California
310-836-1403
It's a big leap from the bustle of an athletic field to the solitude of a darkroom, but Calumet Photographic made the transition seamlessly more than 70 years ago. From its origins as a Chicago sporting-goods store, the company evolved into a one-stop shop for cameras and darkroom equipment and eventually into an innovator of photographic technology. In the 1960s, Calumet's most brilliant minds were behind the development of the Caltar large-format-lens line and nitrogen burst film.
Today, Calumet Photographic continues to manufacture and sell professional photographic products and software across the globe, boasting more than 25 retail stores throughout the US and Europe. Their shops abound with both new and used high-quality cameras and equipment, rental gear, and knowledgeable technicians eager to help customers find the right equipment for the job. The company's extensive online catalog enables shoppers to purchase equipment from around the world and have it shipped directly to their home, studio, or mall photo booth they've claimed as a studio.
1135 N Highland Ave.
Los Angeles
California
323-466-1238
Created with the purpose of furthering collaboration and artistic development among photographers of all skill levels, The Los Angeles Photo School pairs beginner and experienced photographers with acclaimed and prolific pioneers in the field. Alongside professional instructors such as Dove Shore, Joseph Cultice, and Brian Bowen Smith—whose hard-to-miss work is often found on magazine covers, editorial features, and ads—students at the school are be able to learn everything from the basics of lighting to high-fashion photography from some of the best in the industry. The school also boasts a low teacher-to-student ratio, giving mentees the full attention and high-five exclusivity of their instructors.
8549 Higuera St.
Los Angeles
California
High-impact colors and dynamic composition dominate portraits and headshots captured at Aqiyl Photography. Subjects are free to strike beguiling poses and conspiratorial smirks as photographers snap away within their versatile studio or on location in fields, on city streets, or in recently renovated doghouses. A choice of studio or natural lighting creates high-fashion and casual shots that are edited in-house.
219 W 7th St.
Los Angeles
California
323-544-9298
Upon clicking the shutter on her first camera as a teen, June Czerwinski was immediately smitten with the art form. She continued studying and practicing her skills in the U.S. and abroad while working as a Club Med costume designer in Europe, Mexico, and the Caribbean. For the last five years, with the help of her all-female staff, June has combined her passions for costuming, art, and photography with her desire to empower women through boudoir sessions at her boutique studio.
Frequently working with professional hair and makeup artists, June helps accessorize her clients' own garments with flirty fishnet hose and suspenders so her models pop before her minimalist backdrops. June lets the personality of clients guide her shoots, capturing classic pinup poses along with cropped shots of legs or torsos clad in alluring lingerie. From proofs assembled in an online gallery, clients can determine which pictures best befit their print options, which can include a custom tabletop book, 12-month wall calendar, and Mayan calendar with their likeness etched in stone.
4789 Vineland Ave.
North Hollywood
California
818-509-2605
---