Upper Arlington, OH Indoor Activities
---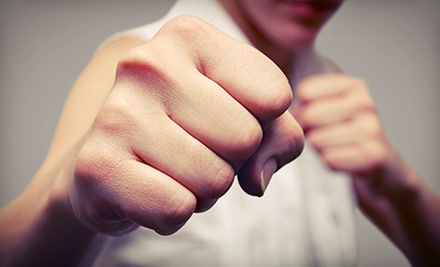 ---
Recommended Indoor Activities by Groupon Customers
---
Belly dancing is an art form recognized for its health benefits no matter what the age, size, or shape of the dancer. Three lessons will teach newbies to incorporate their entire body in the dance and not just bob their head to the beat like an old desktop computer floating in a kiddie pool. Belly dancing strengthens, tones, provides a low-impact aerobic workout, and can relieve back pain. Even pregnant women are encouraged to take classes, as the dance has become an alternative Lamaze class, making baby deliveries and seducing the pool boy much easier.
1065 Bethel Rd.
Columbus
Ohio
Originally invented by bored henchmen looking to pass the time at Doctor Berserko's secret Antarctic lair, hockey has since overtaken polo and unicycle jousting as America's pastime. Hop on the bandwagon with today's Groupon. For $20 to $35, you get one upper 200-level or one lower 100-level ticket to see the NHL's Columbus Blue Jackets take part in one of two slap-shooting matchups: Saturday, March 27, at 7 p.m. vs. the New York Islanders or Tuesday, March 30, at 7 p.m. vs. the Tampa Bay Lightning. Depending on seating, these tickets are usually $44 or $75. The Saturday, March 27, game is also designated as Huntington Hat Night, and fans will receive a free Blue Jackets hat.
200 W Nationwide Blvd.
Columbus
Ohio
You can hear heels click-clicking in time with the music during each group lesson at Fred Astaire studio. The same wood floor here transforms into a gathering place for the school's dancers when the studio hosts its regular dance parties. On those nights, students come to practice the moves they learned in class, be they social or ballroom dancers. Instructors also teach private dance classes so you can brush up on moves before a wedding or perform jury duty as a mime.
5227 Bethel Center Mall
Columbus
Ohio
During the Renaissance, mischievously stealing the blacksmith's capon and escaping through a field full of onrushing Viking invaders became such a popular pastime that it became known simply as "rugby." Witness the latest evolution in this honorable sport: today's deal gets you tickets to the Rugby Collegiate Championship Invitational played at Crew Stadium from Friday, June 4, through Sunday, June 6. Groupon holders can obtain general-admission seating for Saturday, Sunday, or all three days of intense Division I collegiate rivalries during the 38-game tournament. There is no limit on Groupon purchases for this deal.
1 Black & Gold Blvd.
Columbus
Ohio
Each student or couple will be able to attend three 45-minute group classes in styles such as ballroom and hip-hop as well as two 30-minute private lessons that provide detailed instruction on executing skillful swivels and deft piñata-smashing kicks. On Sunday nights from 7 p.m.–8:30 p.m., group-party sessions assist dancers in learning to bust dexterous moves in a group setting. Premier Ballroom's talented staff of shimmy shakers is trained in helping budding dancexperts hone proper form and fluid moves while being able to induce crop-boosting downpours with passionate samba routines.
1930 W Schrock Rd.
Columbus
Ohio
Within the temperature-controlled interior of what used to be a warehouse, students flow from sun salutations to standing lunges before rising into rigorous poses. At the head of the class stands the studio's founder, Julie Verhoff Pipes, relaying the athletic blend of yoga and aerobics that she personally developed from a combination of Ashtanga, Vinyasa, and Bikram yoga techniques.
Though softened by woven curtains and hanging lanterns, the studio's raw, industrial feel remains. The Spartan decor increases focus since the studio possesses no distracting pictures or traditional yoga clowns.
240 N 5th St.
Columbus
Ohio
614-228-9642
---