Restaurants in Urbandale
---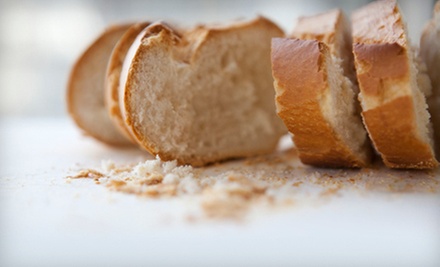 ---
Recommended Restaurants by Groupon Customers
---
The Alohana Hawaiian Grill revolves around the plate lunch, a staple of Hawaiian cuisine that consists of an entree, a scoop of macaroni salad, and a scoop of steamed rice. In the restaurant's entrees, you can see the American and Asian influences that converge in Hawaiian cuisine: spam musubi, for instance, features a slice of grilled spam atop a block of rice and cinched with nori seaweed. In another dish, strips of deep-fried chicken come with bowls of katsu dipping sauce. Diners can also sample a variety of ramen-noodle bowls as well as piquant barbecued pork and beef dishes.
12931 University Ave
Clive
Iowa
515-225-2279
When the owners first laid eyes on the 116-year-old house that would later become Capital Pub and Hot Dog Co., they viewed it as an opportunity to accomplish a long-lived goal rather than as an archaic, dilapidated building. Today, the once-condemned structure stands completely renovated and now serves as a dining hotspot where neighborhood regulars furnish their bellies with 100%-all-beef Klement's hot dogs and signature cocktails. The laid-back eatery's 13 Capital Dogs bear such unique toppings as homemade chili, crispy Fritos, and buffalo hot sauce, and its hearty sandwiches punch hunger in the gut with Angus beef, marinated chicken, and american cheese. Headlining a hefty appetizer menu, sweet-potato fries drizzled in honey and accompanied by marshmallow-cream sauce charm taste buds with bites sweeter than love notes written by Oompa Loompas. Capital's sleek, intimate space treats stompers to warm wooden floors that glimmer beneath burnished dining islands and beer-inspired signage.
400 SE 6th St.
Des Moines
Iowa
515-246-8364
As its name implies, The Corn Patch Restaurant celebrates the Heartland roots of American cuisine with a menu of pork chops, freshly breaded chicken, and hand-cut steaks prepared according to recipes known only to the chefs and family owners. The most famous of these is undoubtedly the creamy, house-made potato soup, which accompanies every meal only after diners sign an oath to never speculate on its secret recipe. To further honor their down-home roots, the owners have named some of their most popular dishes after friends and family, including such favorites as Lucy's chicken breast and Dennie's Famous Reuben.
Since 1964, Blimpie has filled patrons' bellies with submarines packed with freshly sliced meats and quality toppings. Each of the coast-to-coast franchise's locations offers an assortment of bread-based eats ranging from classic deli subs to paninis served between warm ciabatta buns festooned with grill stripes or uneven tan lines. Subsmiths roll up fresh wraps and keep waistlines in check with Lighter Stuff, a health-conscious selection of menu items with less than 400 calories and 6 grams of fat. Kids' meals satiate the appetites of youngsters 12 years old and younger or adults with fake IDs.
700 Locust St., Suite 701- lower level food court of Partnership Building
Des Moines
Iowa
Since Mustard's Restaurant opened in 1971, the eatery has won acclaim in barbecue contests and sauce-athons across the country. Chicken, beef, and pork cook slowly over smoldering apple and cherry woods that infuse the meats with delicate smoky flavor. House condiments bearing titles such as Mean Mustard or The Sauce enhance baby back ribs and char-broiled burgers. Diners can also divvy up slices of New York–style thin crust pizzas topped with barbecue sauce and chicken or covered with customizable fixings and trained to lie flat instead of folding in half. Mustard's also caters events with platters of bite-size snacks or buffet-style barbecue fare.
6611 University Ave., Suite 100
Windsor Heights
Iowa
515-221-2202
---