Things to Do in Valley Station
---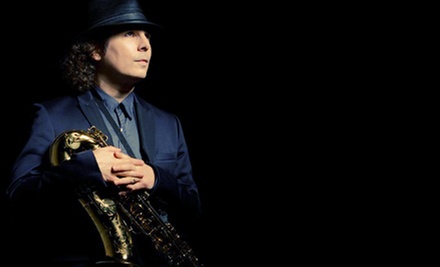 Central Business District
---
Recommended Things to Do by Groupon Customers
---
Baseball in Louisville dates back to 1876 when the Louisville Grays began playing as part of the National League. Soon after the turn of the 20th century, minor league baseball arrived in Derby City and for 70 years, the Louisville Colonels commanded it. Their departure in 1972, however, led to a period of inactivity, as well as a period of unemployed umpires roaming the city shouting "SAFE!" at landing birds. Ten years later, baseball returned with the arrival of the Louisville Redbirds, who eventually became the RiverBats in 1998, and simply the Bats in 2002. Over the years this franchise has spent time as the affiliate of three big league teams: the St. Louis Cardinals, the Milwaukee Brewers, and its current affiliate, the Cincinnati Reds.
401 E Main St.
Louisville
Kentucky
502-614-4515
A member of the Smithsonian Affiliate Membership Program and the American Association of Museums, the Frazier History Museum houses interactive temporary exhibits and permanent galleries filled with artifacts and stories representing more than 1,000 years of human history. The 100,000-square-foot facility harbors two permanent collections⎯the Frazier Museum Collection, featuring American and international artifacts, and the British Royal Armouries. The American History exhibit showcases artifacts from early colonial settlement up through 1900, including the ivory-handled Colt pistols of General George Armstrong Custer and the original "Big Stick" of President Theodore Roosevelt, which turned out to be an especially sturdy wizard's wand.
829 W. Main Street
Louisville
Kentucky
US
A solitary moan drifts across a 15,000-square-foot warehouse. Lights flicker, and performers with horns, tattered clothes, and fake wounds surge through The Devil's Attic. Guests scatter in terror across cinema-quality sets populated by professional actors in makeup that lends to an environment reminiscent of a childhood nightmare or the time you got lost in the clown-art section of a museum. The scarred, bloody ghouls and sinister monsters offer scares suitable for humans aged 12 and older.
647 W Hill St.
Louisville
Kentucky
Golf Shores Fun Center's mini metropolis of family fun welcomes guests of all ages with two mini-golf courses, an arcade, and ample space for groups of frolicking tykes. Sapphire waters trickle down stone walls and spring from rocky outcrops alongside the outdoor mini-golf course, where subtly sloping greens can complicate even the shortest of gimmies. At Golf Shores' indoor course, players traverse a darkened wonderland illuminated by black lights and neon décor, where both jungle- and underwater-themed decorations convince phosphorescent golf balls that they are amphibious.
Alongside the putters' park, joystick jockeys can warp into the Center's video arcade and take aim at pixilated game in Extreme Hunting or contemplate the nutritional value of blue ghosts while playing Ms. Pac-Man. The Center also encompasses a cozy coffee shop with free wireless Internet.
2510 Landmark Way NE
Corydon
Indiana
Designed by renowned architect David Pfaff, the 27-hole championship golf course at Quail Chase Golf Club splits into three par-36 courses that wind through the area's lush scotch pine, maple, oak, and dogwood trees. Limber up stiff clubs at the course's practice facilities, which prep ungainly irons for an 18-hole run with bermuda-grass tees, a USGA practice putting green, and a reserved area for rehearsing pre-shot ritual baths. Golfers can strike through two of the club's three 9-hole courses, manipulating orbs past the angular detours of dogleg holes and around four water hazards during approximately 4.5 hours of play. Concealed cart paths obscure scenery-marring vehicles and help to keep play flowing by restricting fairway victory laps to every other shot.
7000 Cooper Chapel Rd.
Louisville
Kentucky
502-239-2110
Strong Hold Climbing Gym at Hester's Family Fitness beckons to rock clingers of all skill levels with more than 4,000 square feet of top-rope routes, bouldering, and peerless climbing classes. With padded floors throughout, Strong Hold's crew of climbers can scale the multicolored routes with no fear of hard falls, and Strong Hold equips each climber with the harness, shoes, and cliff-badger bait necessary for topping its walls. Introductory classes, taught by master stone whisperers, cover the basics of rope work, proper knots, and the techniques required for pulling on slopers or crimps.
4300 E Blue Lick Rd.
Louisville
Kentucky
502-955-9009
---