Things to Do in Valrico
---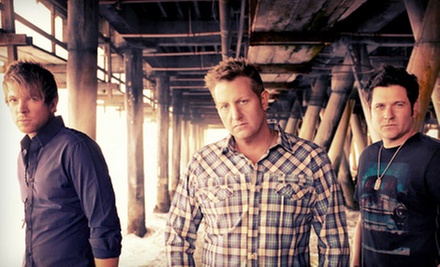 ---
Recommended Things to Do by Groupon Customers
---
Start by selecting any plate, bowl, flowerpot, mug, jug, or unexpected pottery discovery from a variety of contemporary and functional finely crafted artifacts. The Pottery Patch's colorful design books and friendly staff can help if you need inspiration or artistic guidance. After you make a sketch, you'll pick out paint colors (The Pottery Patch has more than 50 pigments). Then carefully direct your brush in tune with your dreams and wishes, letting your creative juices flow wildly onto the dinnerware of your choosing and spill onto the floor that is thoughtfully provided. There are no studio fees at The Pottery Patch, and pottery ranges from $7 to $75, depending on size and type. Once you're finished, The Pottery Patch glazes and fires your piece in a kiln; it'll be ready for pick-up in about a week, just like a slow-baking cake or a reverse movie rental.
2551 SR 60 East
Valrico
Florida
The licensed skydive veterans of Skydive Tampa Bay, Inc., have accompanied customers soaring from the bellies of airplanes since 1978. These plummetologists have earned national and international championship titles and multiple world records, and now start beginners on a path to their own air-bound accolades with introductory tandem jumps. Lessons begin with on-ground instruction before instructors securely attach students to their torsos like thrill-seeking mother kangaroos and freefall for two miles. After students learn the basics through tandem dives, instructors put them through the Accelerated Freefall Program, which includes classroom time, ground training, solo jumps, and post-dive critiques of freefall techniques and maneuvers.
7498 Coronet Rd.
Mulberry
Florida
863-425-3140
Off the Wall Adventures answers the call of extreme sports enthusiasts across multiple platforms. Their compound includes a 15-acre paintball field, complete with inflatable bunkers for speedball, a three-story fort, and a 5,000 square-foot castle capable of hosting battles of royal proportions. They offer scuba lessons, camps, and trips via their on-site scuba school, as well as kayak rental for on-the-water exploration.
2055 Shepherd Rd.
Lakeland
Florida
Imagine for a moment diving into the ocean, resurfacing with not only memories of the sub-aquatic environment, but a full reel of photographs, too. Underwater photography is just one of the many courses offered at Scuba Quest, a family-owned company that has shown students how to safely explore the seas for more than 25 years.
Scuba Quest began as a single shop, but has since spread to seven locations across the state of Florida. At each, the company's NAUI-certified instructors lead refresher courses, beginner classes, and comprehensive certification programs. Rather than climbing into fish tanks while pet-store clerks are on break, Scuba Quest's students can put their new skills to the test in unfamiliar waters during the company's exotic diving excursions around the globe.
946 W Brandon Blvd.
Brandon
Florida
Surrounded by brick walls and serene statues, a small group follows an instructor, moving together through poses both comforting and challenging. The Yoga Alliance–certified teachers offer hands-on corrections and encouragement to all their students during moves that range from gentle hip openers in the beginning Bliss class to balance-testing headstands in the eclectic Yoga Blend class. In addition to their regular classes, instructors also lead workshops designed to appeal to all sorts of students, covering such subjects as yoga and creative writing, aerial yoga, and body wisdom, which teaches students to listen to their bodies and then forget any crazy-person mumbling they hear.
2002 E 5th Ave., Suite 102
Tampa
Florida
813-248-9642
With a successful career as a golfer and a coach that earned him a 2011 induction into the U.S. Golf Teachers Hall of Fame, Mike Stevens draws from a lifetime of experience to foster golf-game improvement in his clients. Mike's custom, six-week golf training program—the flagship curriculum for his On Target Golf Schools—uses a biomechanics-based understanding of the golf swing to help students hit the ball farther and straighter without having to sell their soul for a corked 3-wood. Mike enhances lessons with the competitive insight gleaned from his continued success in tournaments, including a 2011 victory at the Copperhead Cup in Tarpon Springs. In addition to his six-week course, Mike offers clinics designed for kids and one-on-one lessons for those who want more private counseling.
7740 Temple Terrace Hwy.
Temple Terrace
Florida
---