Vancouver, BC Health and Fitness
---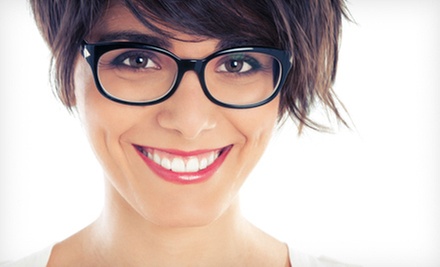 ---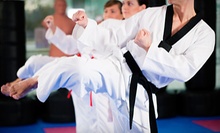 2nd degree black belt teaches Shotokan karate to adults & children 3 & older at National Karate Association member club
Use Friday 12:00pm - 6:45pm
---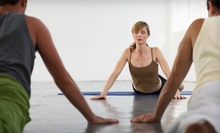 A 45-minute all-levels Hatha class combines a steady flow of connected asanas with controlled breathing techniques to enrich mind and body
Use Monday 9:00am - 12:00pm
---
Recommended Health & Fitness by Groupon Customers
---
One of Vancouver's top personal trainers, Kalev Jaaguste has developed a revolutionary approach to personal training. Want to look great at the beach? Want to train for a specific sport? Want to lower your cholesterol, or keep you blood-pressure under control? 3Dimentional training will help you to achieve it faster.
102 - 100 West Pender
Vancouver
British Columbia
604-568-6006
At Qi Integrated Health, patients can acquire top-notch massage services without years of government training. Thanks to a talented and experienced staff of steady-handed muscle kneaders who moonlight as professional Rubik's cube experts, patients will feel their sore backs melt into puddles of feel-good goo. The relaxing one-hour treatment can relieve tight muscles, increase flexibility, release endorphins, and improve range of motion, while also soothing stress-filled minds and creating invisible treasure maps on your skin.
2618 W Broadway
Vancouver
British Columbia
Tantra Fitness's owner Tammy Morris, a professional pole dancer, helms a staff comprised of circus aerialists, choreographers, and fitness specialists to help women tone their bodies through alternative fitness regimens. Coaches lead an array of sensual fitness classes designed around their fun factor, value as body-weight-resistance exercises, and usefulness in mocking inflexible scarecrows. Topics include pole dancing, chair-based workouts, and dance routines ranging from ballet to hip hop as well as acro-stretch classes that challenge muscles to bend through exercises inspired by Chinese circus performers. Parties and private lessons bring small groups of students together to learn pole or lap-dance routines, or hone their professional jewel-theft techniques in a flexibility-enhancing exercise of their choice.
105-1715 Cook St.
Vancouver
British Columbia
In parks throughout the United States and Vancouver, Access Boot Camp's certified personal trainers continually perplex muscles with a new 60-minute routine each class. The drills blend resistance exercises with cardio routines such as running, calisthenics, and sparring against defibrillators, striving to shed fat and toughen physiques. Clients might wrestle against resistance bands, hoist small dumbbells, or partner up for bodyweight moves. In addition to holding personal-trainer certifications, every boot camp instructor has undergone Access's specialized, and because classes are capped at 20 students per trainer, attendees get plenty of face time and individualized tips. Friendly faux drill sergeants lead the alfresco workouts rain or shine, and only cancel classes during plagues of spandex-devouring locusts.
Beach Crescent and Richards St.
Vancouver
British Columbia
Ron Zalko started working out to keep himself away from the fridge. Over time, he shed more than 50 pounds and became a devoted triathlete, founding Ironman Canada and his eponymous gym, which helps exercisers of all levels cross-train their way to physical fitness. In addition to filling his 20,000-square-foot facility with equipment by Hammer Strength, Apex, and Precor, he has developed cardio routines with aerobics superstar Jane Fonda and designed custom workouts for celebrities such as Jessica Alba and Sylvester Stallone. A ladies-only area invites women to sweat to their hearts' content on treadmills and StairMasters and sculpt their biceps with free weights and plate-loaded machines rather than tractor-lifting competitions. Antibacterial carpet lines the sprung-wood floor of the group exercise classroom, where yoga, Pilates, aerobics, and spinning routines melt calories and tone muscles.
1807 W 1st Ave.
Vancouver
British Columbia
604-737-4355
When the owners of Integrative Healing Arts chose a logo for their natural health center, they opted for the Tibetan symbol of the endless knot. The knot traditionally represents the interconnectedness of the universe, making it uniquely suited to a clinic that seeks to understand the interconnected elements of each patient's health.
By integrating different healing styles, from chiropractic and massage to traditional Chinese medicine and homeopathy, the three naturopathic physicians that helm the clinic strive to combat ailments without oversimplifying them. Many treatments are designed to ease medical issues without the side effects associated with traditional procedures, including prolotherapy treatments that help alleviate chronic pain with sugar water injections and thermography scans that check for disease without harmful radiation or ticklish cootie shots. At their spa, technicians can buff away dead skin and fine lines with microdermabrasion and firm features with non-surgical facelifts powered by the Rejuveness system. Visitors can also shop for their own holistic remedies in the natural dispensary, which stocks a range of Chinese herbs, homeopathic solutions, and natural hormones.
1285 W Broadway, Suite 730
Vancouver
British Columbia
604-738-1012
---