Things to Do in Verde Village
---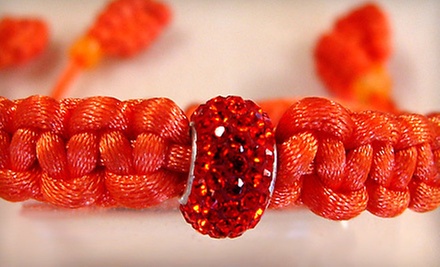 ---
Things to Do Rewards Deals - Use Anytime
---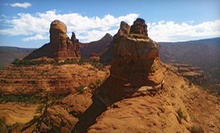 Seasoned guides lead historical, wildlife and scenic excursions through Grand Canyon and regional national parks
---
Recommended Things to Do by Groupon Customers
---
In the shadow of the mountains of Tonto National Forest, Bartlett Lake watercrafts skid across 2,815 acres of the lake's pristine waters. The marina abounds with recreational facilities—its fleet of professional jet skis, pontoons, and ski boats sit parked along docks of grills, a general store, and a covered, floating patio. A 45-foot yacht towers over the rest of the rental boats, furnishing lively parties of up to 25 people with a slide, bar, and restroom, while a large houseboat floats along the lake peacefully—an impressive vessel complete with private rooms, a deck, and kitchen. As visitors navigate the lake or forage the surrounding area's desert terrain trails, they have the opportunity to admire indigenous plants and abundant wildlife.
20808 E Bartlett Dam Rd.
Phoenix
Arizona
There's something timeless about Macdonald Ranch. Maybe it's that visitors can take a guided horseback ride through the desert, pose for an old-time photo, or ride a stagecoach—which in certain cases, might be held up by actors dressed as outlaws. But whatever the reason guests dock their zeppelin at Macdonald Ranch, the staff hopes to treat them to a fun ranch experience. They surround them with music, cowboy shows, and seasonal attractions such as the annual pumpkin festival.
Macdonald Ranch covers 1,300 acres of the scenic Sonoran Desert. Whether on horseback or a hayride, guests can explore the area and view its desert flora, hawks, petrified spurs, and coyotes.
26540 N Scottsdale Rd.
Scottsdale
Arizona
480-585-0239
Randy Long entered the working world as a travel agent, a vocation that whet his appetite for globetrotting, adventure, and haggling with airlines. When he became a father and husband, he passed a passion for thrill seeking on to his family, and their recent escapades include scuba diving in Barbados and dog sledding in Alaska. It was this thirst for exploration and a love of aviation that drove Randy to become an FAA-certified powered-parachute instructor and found Arizona Powerchutes.
Powered parachutes are comprised of two-seater, wheeled carts that float 20 feet beneath 40-foot parachutes. At sunrise—or sunset during the cooler months—Randy and a passenger climb aboard the cart, and Randy hits the throttle, gathering speed for about 100 feet before the parachute fully inflates and hoists the cart into the air. Randy adjusts the altitude to his patron's comfort level and steers crafts over the exotic plants and mountain silhouettes of the Sonoran Desert, averaging a speed of 26 miles per hour. After journeys, powered parachutes float to land safely, as they are inspected by the pilot prior to each flight and by an FAA-approved facility after every 100 hours of operation.
31414 N Cave Creek Rd.
Cave Creek
Arizona
480-502-7640
Since hosting their first class in 1989, Arizona Climbing and Adventure School's instructors have sent an estimated 37,000 students scurrying up the earth's craggy cliffs. Instead of learning climbing in an indoor facility, participants climb nature's precipices outdoors upon the Southwest's cliffs and mountains. Adventurer and school director Mark Brontsema guides his students and fellow instructors by a philosophy that emphasizes self-reliance, goal setting, and teamwork. He now brings more than three decades to his post as school director, taking time from a busy schedule that includes writing gear reviews for the New York Times.
The school offers a large number of courses that target students of varying skill levels and reveal technique secrets in small groups of two to six students. Classes may focus on rappelling and anchors, guide services, and equipment-free bouldering, which relies solely on the climber's hands, feet, and retractable suction cups. Adventure courses include day trips and overnight climbing excursions, while special workshops address topics such as backpacking, being an ecologically responsible climber and hiker, and using GPS devices.
10989 E. Dynamite Blvd.
Scottsdale
Arizona
---