Education & Classes in Villas
---
Education & Classes Deals
---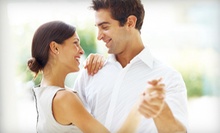 Dances taught range from the fox trot, rumba, tango, and polka to salsa and country-Western dances
---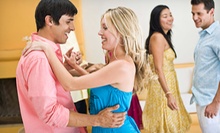 Experienced instructors guide students through Latin and ballroom dance moves
---
Recommended Education & Classes by Groupon Customers
---
Professional nature photographers Les Voorhis and Jason Hahn strive to find the perfect balance between modern technology and the raw majesty of mother nature. Through multiple decades of experience, they each got pretty good at it, and decided to start Outdoor Photo Workshops to share their knowhow with aspiring shutterbugs.
3500 Pinellas Bayway S
Tierra Verde
Florida
US
Redeem today's Groupon for any one of Ranjana's four classes: Everyday North Indian Lunch, Muglai Cooking, South Indian Dinner, and Quick Complete Meals. Each class teaches you nine different Indian dishes, all vegetarian. After your first session with Ranjana, you'll probably want to go buffet-style and try the others. Classes are available Mondays or Wednesdays from 6:15-9:15 pm or Saturdays from 9 am to noon. Call Ranjana in advance at (773) 355-9559 to RSVP. (Classes are intimate and fill up quickly; dates are subject to availability).
3230 Forum Blvd, #501
Fort Myers
Florida
USA
The art masters behind Vino's Picasso throw pretentions aside during each of their painting sessions, where artists of all skill levels gather to express their creativity and make new friends. As students arrive with their favorite drinks in tow, they settle in amid lime-green walls dotted with finished paintings. Local artists pass out all necessary supplies—such as acrylic paints, brushes, canvases, and easels—and begin a lesson on a particular painting while offering tips as pupils complete their masterpieces. In addition to their instructed sessions, Vino's also offers open paint sessions, classes for kids, and private parties for brides-to-be and spies who just want to learn about painting. While artists wait for their paint to dry, they can peruse the Starving Artist's gallery and bar, where limited production wine and craft beers bask in the glow of paintings produced by local artists. Students are welcome to purchase gifts, stock up on supplies, or lounge on the patio with a glass of wine and enjoy the free WiFi.
15250 S Tamiami Trl., Suite 109
Fort Myers
Florida
239-288-6953
Drawing on skills showcased on Fox's So You Think You Can Dance and MTV's Made, Elegant Rumba's dance instructors Nery Garcia and Giana Montoya instill feet with the fluid movements and rhythmic steps of salsa and bachata dance styles atop the sleek hardwood floors of a mirror-flanked ballroom. The dancers specialize in LA–style salsa, distinguished by its intense movements, flashy spins, and focused musicality. Bodies sway to saucy Latin beats, becoming fluent in the language of dance through personalized private lessons and convivial group classes. The classes regularly rotate dance partners, allowing students to become more flexible dancers and forego the need to bring a dance-savvy companion or grow a clone of Patrick Swayze. After sessions, students practice newfound steps in a number of monthly parties and events.
6300 Metro Plantation Rd.
Fort Myers
Florida
239-464-0330
At the tender age of 15, Jason Jacobs had taken up an unusual hobby: flying airplanes. Since the moment Jacobs first climbed into the cockpit, he has accumulated more than 9,500 hours of flight time, studied aeronautics at Embry-Riddle Aeronautical University, and captained both Gulfstream G400 and Falcon aircrafts. To share his passion for aviation with others, in 2008 Jason founded Jacobs Flight Services, a flight-training center and aircraft-management company. The FAA 141–approved flight school offers extensive flight training with both its fleet of expertly maintained aircraft and a computerized testing center. A flying club grants licensed pilots access to the fleet and facilities, and scenic tours send nonpilots zipping through the skies over Lake Okeechobee, where a retired Zeus passes the time grooming his prize herd of cloud animals.
1090 Airglades Blvd.
Clewiston
Florida
855-537-3597
Using the experiences gained during years as a professional racecar driver and builder, Competition 101 Racing School founder Stuart Lycett trains the next generation of podium finishers during one-on-one racing lessons. Whether behind the wheel of stock cars, Trans Am T2 sports cars, sprint cars, or open-wheel cars, pupils soak in on-track experience on dirt tracks, short ovals, speedways, or road circuits while radios and on-board video cameras record every turn for scrutiny during future feedback sessions.
In addition to their introductory class, instructors also offer one-, two-, and three-day school programs. After the three-day program, studious speedsters may complete their training by competing in a sanctioned race event in front of paying spectators and a real checkered flag. Stuart and his crew also welcome interns willing to work for six months in exchange for a free three-day racing school program.
21000 E State Rd. 64
Bradenton
Florida
480-719-8378
---