Beauty & Spas in Virginia Beach
---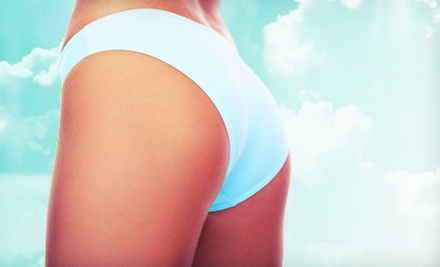 ---
Virginia Beach Beauty And Spa Guide
Virginia Beach is brimming with options when it comes to salons and spas. When looking for a Virginia Beach day spa, there are several to choose from, all with outstanding amenities. Enjoy a day at Dupré's Salon and Day Spa. Some of their relaxing packages include options like hot stone massage, a sea spa pedicure, or European facials. Another excellent day spa is Ambiance Salon & Day Spa. Ambiance has some unique experiences to offer, such as the Set Me Free Body Wrap, which guarantees a 2-12 inch loss that will change appearances immediately. If seeking Virginia Beach hair salons, the city has plenty to offer. Reed Manning Salon & Spa has a talented staff, and the salon overlooks a boat marina. Twisted Sisters Salon boasts super-friendly service in a comfortable setting. Shear Trendz provides a wide array of services, as well as free Wi-Fi. All of the hair salons listed offer services for women, children, and men. Some salons in Virginia Beach cater specifically to kids! Two exciting choices are Cartoon Cuts, which offers basic services as well as fun party options, such as the Dancing Dolls Glamour Party and The Little Princess Party. At Cartoon Cuts, the salon isn't just for a haircut! Pigtails & Crewcuts Haircuts for Kids is another terrific option for little ones. The brilliantly-colored salon features fun airplane chairs and lots of things to occupy children getting haircuts. For the ultimate luxury spa experience, The
Founders Inn
offers overnight 5-star accommodations and credit toward treatments at the hotel's elegant
Flowering Almond Spa
. Flowering Almond offers exotic options like the Moroccan Rose Body Ritual and the men's White Tea Body Scrub. Want to be right near the ocean for a spa day? Try Beach Spa Bed & Breakfast, where spa treatments and lodging are offered along with tranquil views of the surf. They offer a Virginia Beach massage complete with aromatherapy to refresh mind, body, and spirit.
Some of their relaxing packages include options like hot stone massage, a sea spa pedicure, or European facials.
Recommended Beauty & Spas by Groupon Customers
---
Finder's Keepers Body Piercing focuses on performing high-quality body modification. Its piercers are licensed through the Virginia Department of Professional and Occupational Regulation, and they use exclusively high-grade, biocompatible, implant-grade jewelry. They focus on proper sterilization and technique so intensively that they even offer an apprenticeship program, licensed by the Commonwealth of Virginia. Piercers Jessi, Jessica, Jordan, Kimberly, and Sheena keep portfolios online so that potential piercees can preview their work. In addition to using dermal anchors and piercing popular spots like the ear cartilage, navel, and tongue, the experts at Finder's Keepers can also pierce below the belt.
5802 E Virginia Beach Blvd., Suite 134
Norfolk
Virginia
757-461-9913
---