Virginia Beach Cleaning and Home Services
---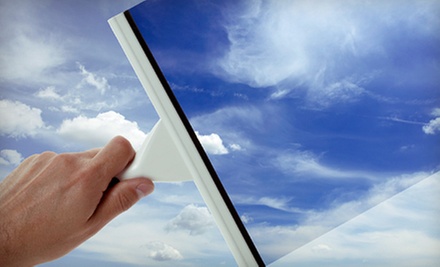 ---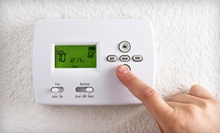 Certified HVAC technicians evaluate insides and outsides of furnaces, heat pumps, and ACs, to adjust pressures and safety settings
---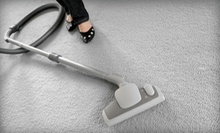 Certified technicians expel dirt and grime from carpet in two rooms of up to 200 sq. ft. apiece
---
Recommended Home Services by Groupon Customers
---
Wielding the sanitizing power of truck-mounted steam-cleaning equipment, the cleaners of One Touch Commercial & Carpet Cleaning Services descend upon homes to rid them of grime. Thorough deodorizing and sanitizing treatments safety and effectively remove dust and stains from floors. Fully insured and ready to serve a wide-casting net of central Virginia areas, One Touch Commercial & Carpet Cleaning's cleaners can also strip and wax tile floors.
4813 Sanburne Pkwy.
Sandston
Virginia
804-222-7096
Fresh Scent Carpet Care's local, family-run operation sanitizes and deodorizes a wide range of household surfaces, from upholstery and carpets to mattresses, grout, and tile. Truck-mounted extraction equipment restores floor fabric to its original factory freshness, and detailed four-step steam-clean treatments remove stains and dirt from sofas and chairs. Technicians banish germs from nearly all parts of the home, applying a powerful Hygienitech vacuum to mattresses, and removing lingering debris, dust mites, and bogeymen with the apparatus's high-frequency pulsations and UV-C light. Rather than glossing over offending odors and pet dander with perfumes, Fresh Scent Carpet Cleaning's thorough methods remove contamination and bacteria from living rooms, car cabins, kitchen floors, and RVs.
625 Fairland Ave.
Hampton
Virginia
757-727-0484
After soaring the open skies as an air crewman inside of military helicopters, Chris Duffy decided to use his fine-tuned leadership, interpersonal, and physical strengths to start a business. Now, instead of restoring order from above, Duffy keeps his feet planted and sends pressurized blasts of water upward onto roofs, siding, and thirsty clouds.
Since its founding in 2005, Duffy's Dirt-be-Gone has rejuvenated the exteriors of buildings ranging from residential homes to hospitals to 25-story hotels. The licensed and insured company uses pressure washers that powerfully spurt out a specially formulated cleaning solution designed by Chris to break up dirt, mold, moss, and algae without damaging plants or treant house guards. Professional technicians arrive at each job dressed in uniform—jeans or khakis with a Duffy's Dirt-be-Gone shirt—and are often accompanied by Chris himself.
3222 Scarborough Way
Virginia Beach
Virginia
757-289-8343
For more than a decade, Clark Nursery's knowledgeable staff has helped homeowners to create fetching homestead panoramas through landscape and hardscape designs. With the opening of the new garden center, staff members now turn their skills to curating a collection of annuals, perennials, shrubbery, and lawn accouterments for do-it-yourself gardening. The green-thumbed staffers are on hand to dole out design advice as homeowners make their selections from an inventory that includes statuary and cast limestone planters from Haddonstone, teak furniture from Kingsley Bate, and garden gnomes from Middle-earth.
824 W 21st. St.
Norfolk
Virginia
757-855-3450
Serving more than 27,000 clients across Virginia and Maryland annually, Southern Pest Control was ranked as the 25th largest company of its kind in the Southeast by Pest Control Technology magazine. From bugs such as ants and roaches to rodents such as rats and gremlins, the pest-removal crews arrive on the hour to avoid customers waiting all day for their appointments. The treatments can rid homes of termites or protect pets from fleas, ticks, and fire ants dwelling in backyards. Southern Pest Control's Service When You Need It contracts cut down on unnecessary chemical application and expenses by performing annual inspections and treating problems only when infestations occur. To further its commitment toward cutting down on waste, Southern Pest Control works to reduce its paper consumption by 90% through a paperless customer-contact system and by arming techs with hand-held slate tablets.
11843 Canon Blvd., Suite C
Newport News
Virginia
757-468-9512
With help from his family, Dallen Peterson founded Merry Maids more than 30 years before passing the baton to ServiceMaster. Today, the dirt-busting staff of bonded and insured cleaning technicians purifies homes with eco-friendly, EPA-approved cleaning products and an arsenal of equipment and supplies. Clients can customize their cleaning services to focus on high-traffic areas, such as hallways, playrooms, or indoor monster-truck practice arenas. Merry Maids' specialists scour abodes Monday–Friday from 8 a.m. to 5 p.m.
3305 Oaklawn Blvd.
Hopewell
Virginia
---